Stunning Collections Reborn at NYFW
Image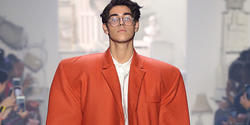 The New York fashion world got its first tantalizing look at the creative vision of RISD's latest Apparel Design graduates at NYFW (New York Fashion Week). Sponsored by Tommy Hilfiger and held at Spring Studios Gallery I, the Collection 18 runway show on September 12 featured stunning and transformative collections by 14 members of the Class of 2018.
Backstage before the show, designers were calm and focused as they put the finishing touches on their models. Hoods and space-age makeup ruled the day, and designers were careful to choose accessories that accentuate and further unify their unique bodies of work.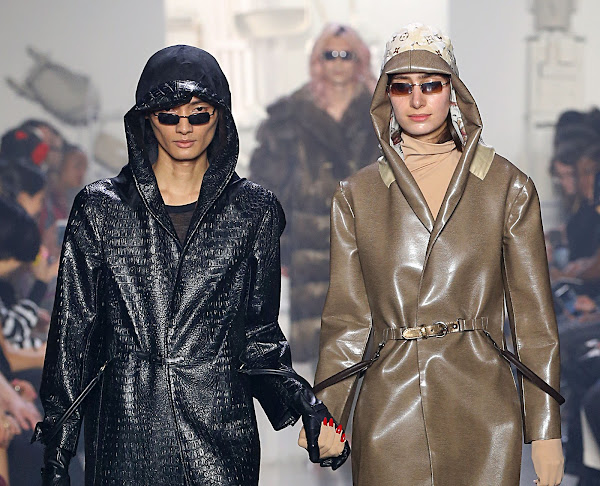 Waiting for the first models to hit the runway were more than 700 industry leaders, editors and stylists—including RISD honorary degree recipient Todd Oldham and alumna Nicole Miller 73 AP—who were greeted in the gallery with a large installation pieced together from thrift store furniture finds. "Many of the designers created exquisite pieces out of found, unwanted, unloved objects," explains Apparel Design Department Head Lisa Z. Morgan. "The installation they created for the gallery was inspired by notions of rebirth, transformation and duality—how you can't move towards the light without first rooting around in darkness."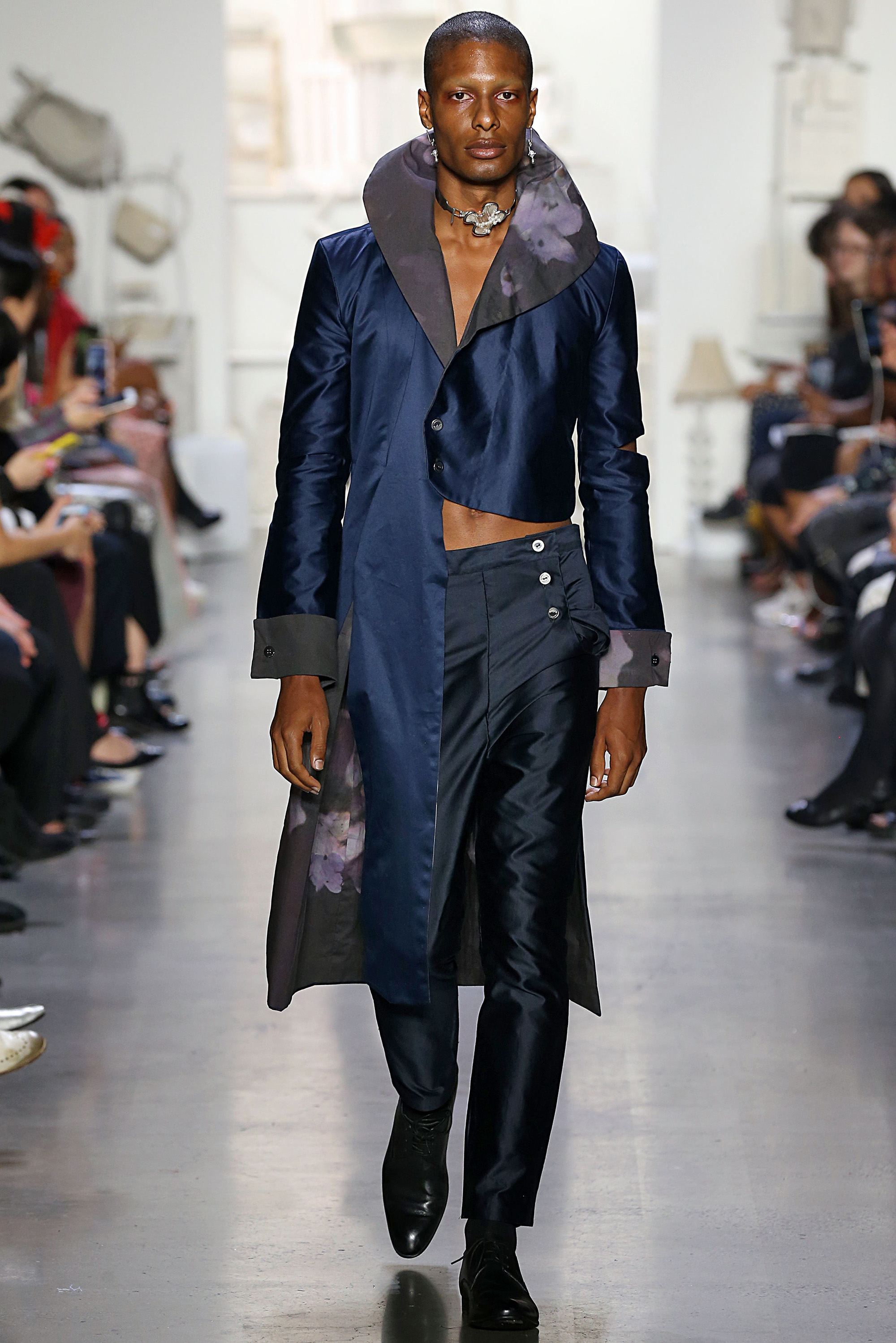 A hush fell over the crowd as the show began with massive, boxy "sofa jackets" by Erica Kim 18 AP, whose subversive collection examines the intersections between upholstery techniques and garment construction. Her looks were followed by contemporary designs from Lou Rodgers 18 AP, who utilizes home textiles in surprising ways.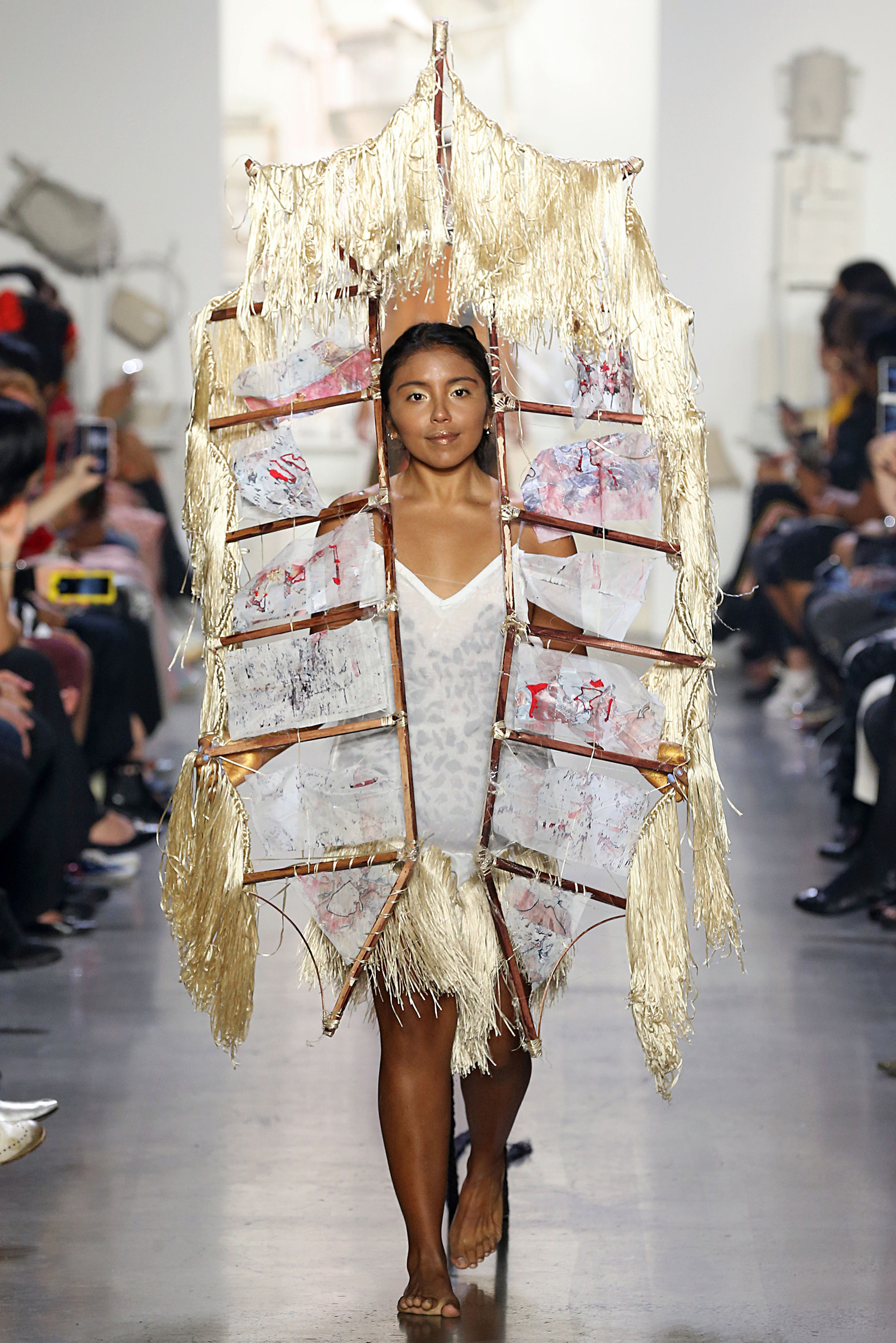 Chinese national Yufei Liu 18 AP picked up on the theme of reappropriation and reflected on her country's relentless urbanization by transforming puffer jackets, unfitted suits and "grandma knits into something new, modern and absurd."
Models wearing Fernando Flaquer 18 AP designs took the runway next dressed in neutral palettes and loose, comfortable forms inspired by music and fashion of the 1980s and '90s. "The tailored and tight contemporary style of the 21st century has been traded here for a comfortable, nonconforming style that obscures the silhouette and protects the body from bias and prejudice," the designer notes.
Comfort was the last thing on the mind of Matthew Streepy 18 AP, whose multi-pocketed menswear pieces are inspired by camping gear and workwear and meant to illustrate "absurd or frivolous functionality." And even more challenging to wear are the ferocious looks created by Maya Ortiz 18 AP, whose models stepped out in complicated wooden headpieces inspired by brujeria, or Mexican witchcraft.
A cohesive collection by Persephone Bennett 18 AP presented models in startling smeared black lipstick and eye makeup meant to represent the designer's personal past traumas. The ugly visages contrasted with chunky pink and lavender knits; frothy, feminine dresses; and a stunning ode to the Jazz Age constructed of beads and feathers.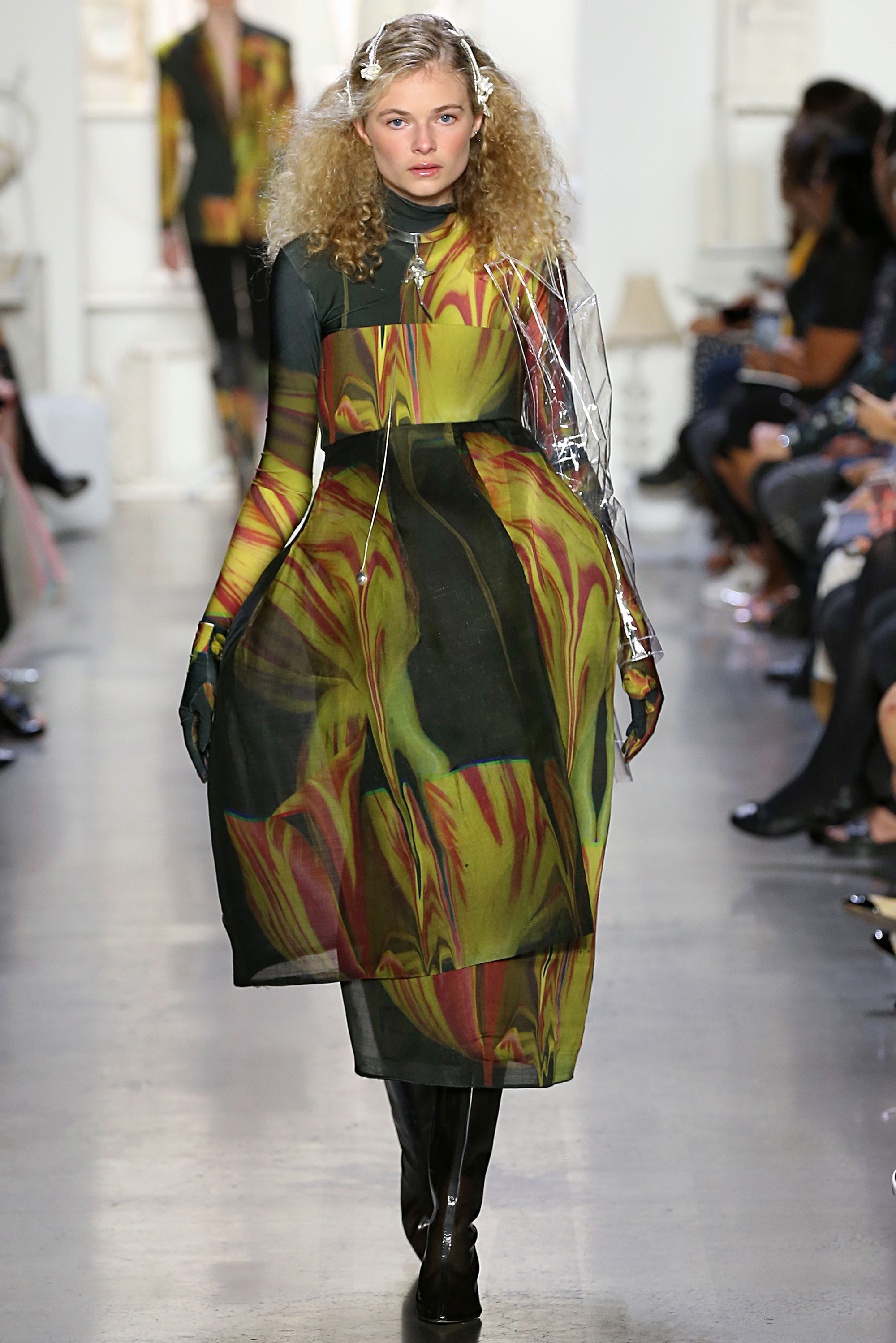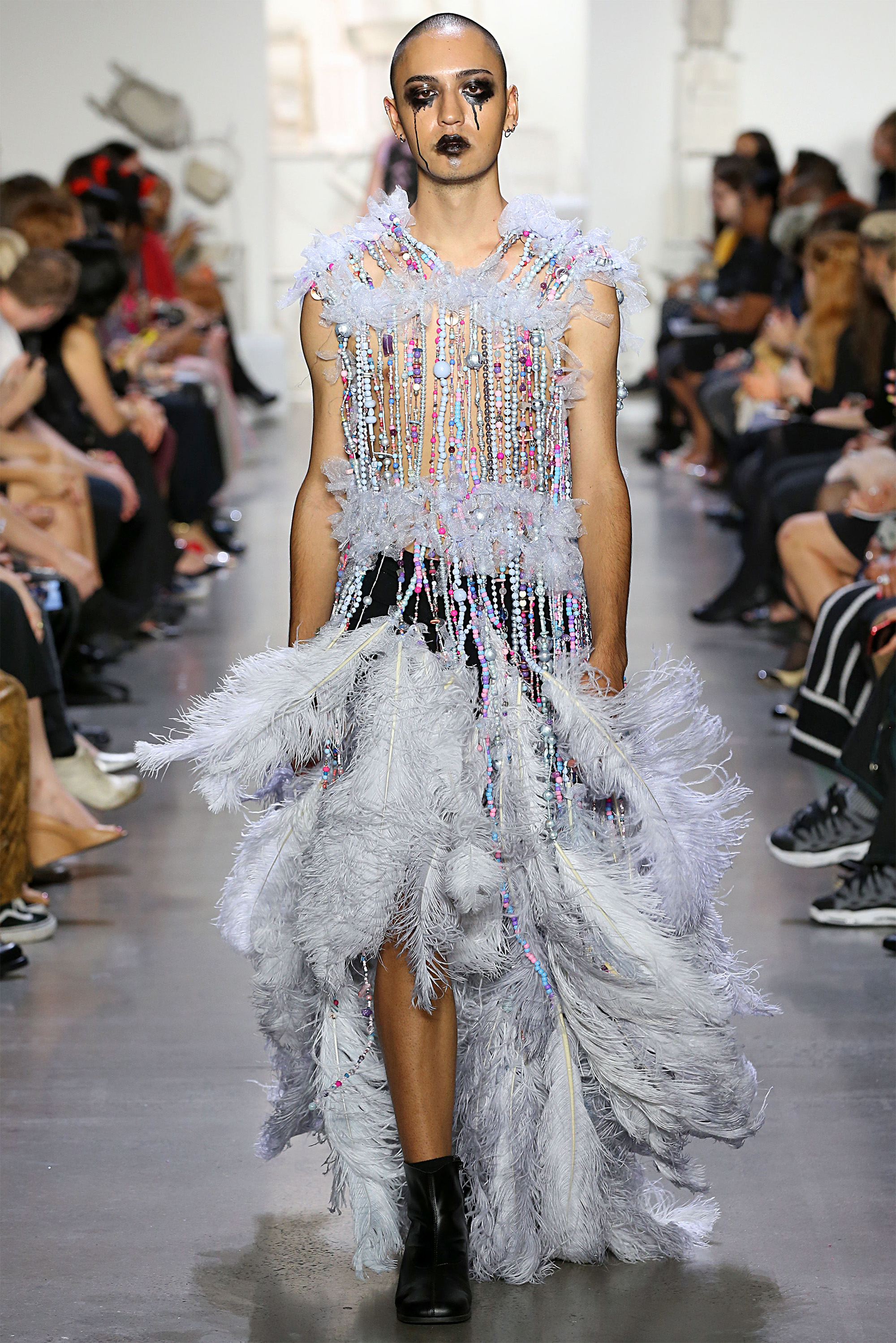 Other standout collections featured skinny leather pants and multicolored fur jackets (William Lathrop 18 AP), winged garments reminiscent of butterflies in flight (Ying Bonny Cai 18 AP), dazzling womenswear incorporating repurposed seatbelts (Michaela Wong Xing Yi 18 AP), spritely cloaks featuring metallics and forest greens (Rachel Wong 18 AP), androgynous suits incorporating swirling hand-dyed fabrics (Xiaoyan Jiang 18 AP), romantic layered pleats and white lace (Avery Albert 18 AP) and psychedelic, futuristic womenswear by Zehua Crystal Wu 18 AP, whose collection closed the show
"This extraordinary assemblage demonstrates RISD Apparel's leadership in bringing fresh and daring work to the fashion forefront," notes President Rosanne Somerson 76 ID, who addressed the audience after the designers did a celebratory runway lap to the classic Beatles song, Revolution. "These designers use materials, structure, ingenuity and all of the senses to produce dynamic new experiential collections."
—Simone Solondz / images by firstVIEW