Rethinking the History of Illustration
Image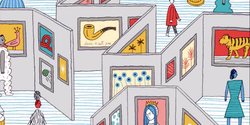 With the recent release of History of Illustration (Fairchild Books–Bloomsbury), Associate Professor and Head of Illustration Susan Doyle 81 IL/MFA 98 PT/PR has crowned several years of intense research, debate and collaboration in her role as editor. The nearly 600-page book—replete with 950 images—offers an expansive view of illustrative communication around the world from prehistory to now.
RISD professors Bolaji Campbell, Nick Jainschigg 83 IL, Winifred Lambrecht and Robert Brinkerhoff are among more than 40 researchers, curators and practitioners who contributed new scholarship to the book, as did associate editors Jaleen Groveand Whitney Sherman. Their research exemplifies RISD's approach to teaching in Illustration, a major that encourages students to think of themselves as "artists with purpose—and not just a set of hands in service of somebody else," Doyle explains.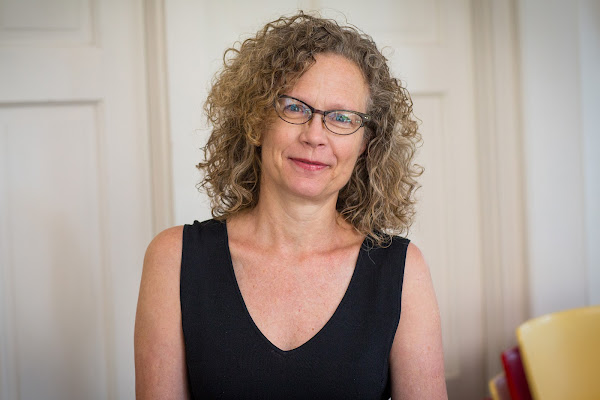 "I hope this book can provide breadth and clarity and put some stakes in the ground for working through [critical] questions."
Given its close connections with fine art and design, many question what sets illustrative practice apart from other artistic traditions. "I hope this book can provide breadth and clarity and put some stakes in the ground for working through questions like these," Doyle says. Covering a diverse range of topics—from Renaissance-era anatomical and medical illustration to Muslim illustrative traditions, wartime propaganda and digital forms of image making—History of Illustration sheds light on multiple histories, says Grove, who is a postdoctoral fellow at Washington University's Dowd Modern Graphic Historical Library.
"Our hope," Grove continues, "is that this will legitimize illustration as a field with a long history of its own—hey, we began with cave art!—instead of as a footnote in design or art history." In demonstrating "just how integral word and image relationships and visual explication are to design and art," the editors hope the book places illustration "at the core rather than the periphery of visual communication."

"This book can start a conversation with students that can [add to] how they view working in a highly communicative practice."
Planning for the project dates back to 2012 when, independent of one another, Doyle and Grove began discussing historical research with Sherman, who directs the MFA program in Illustration at Maryland Institute College of Art (MICA). While Doyle briefly stepped away from the discussions, Sherman and Grove initiated an online survey asking more than 300 people from throughout the field to help shape what would become History of Illustration. In identifying what was underrepresented or missing from previous coverage of illustration history, survey respondents helped "set the scope and format and intent of the project," Grove says. Once that was further refined at a meeting at the Norman Rockwell Museum in 2013, Doyle rejoined the project as editorial lead.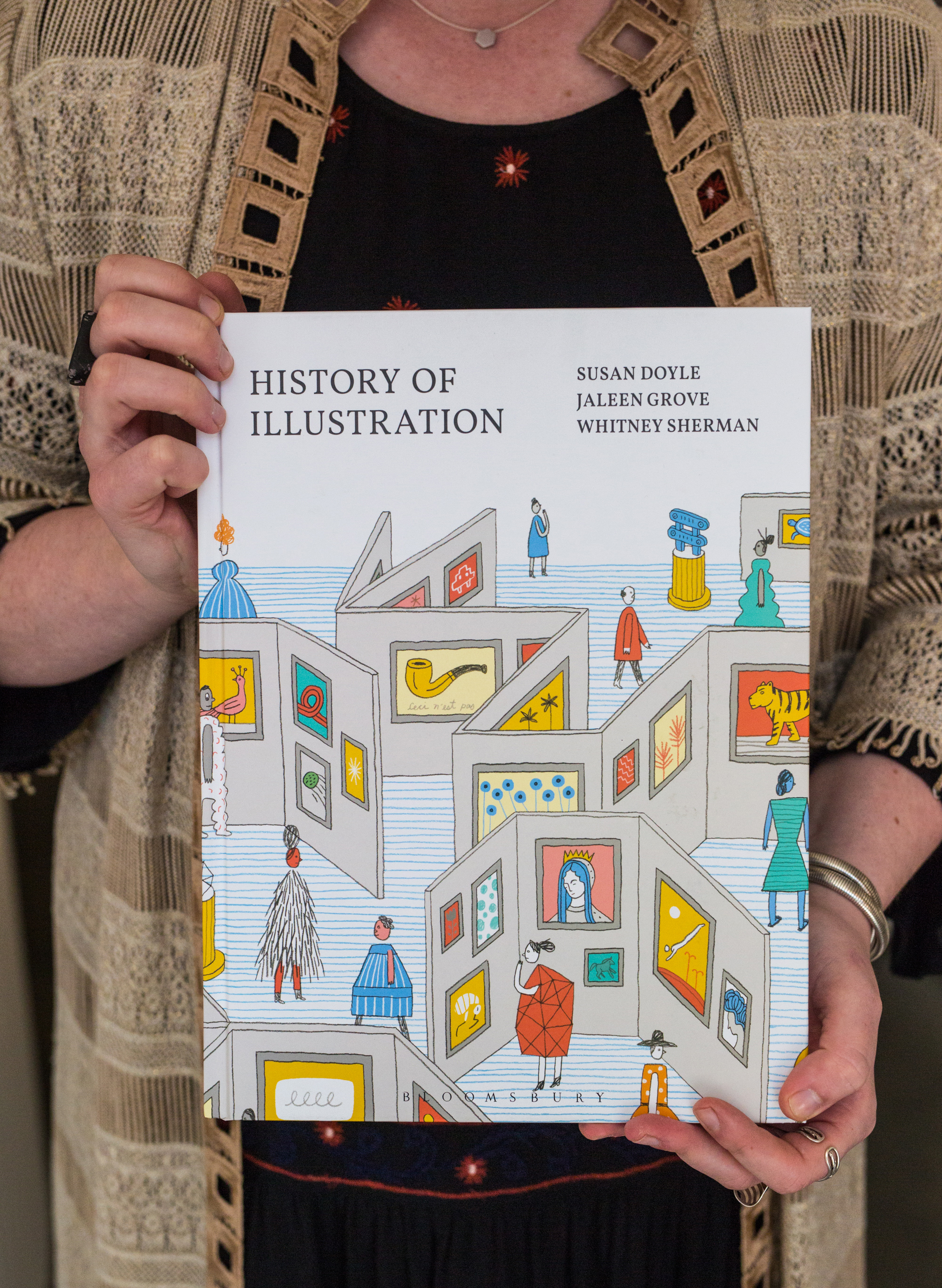 "At least 500 people helped this book take shape over a six-year period," says Grove, who will begin a visiting faculty appointment at RISD in the fall. Among the primary needs it addresses is going beyond the Eurocentrism of previous books on illustration to include the emergence and development of image-making practices in the eastern and southern hemispheres.
In addition to its consciously global scope, the book also engages with critical theory in a more substantial way than previous histories of the field—a choice that the editors say was both essential and controversial. "We encountered some resistance from practitioners… unwilling to accept theory as part of illustration," Sherman says. But "for educators this book can start a conversation with students that can [add to] how they view working in a highly communicative practice."
Doyle agrees, emphasizing that as new technologies make it increasingly easier to create and share images, the need to understand their social role is greater than ever. As educators "we're not here to tell students how to make a picture," she says. "What we want to do is give them the critical skills to question why they're making it and who they're making it for."
—Robert Albanese