Guided by Nature
Image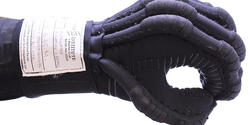 As the planet heats up and we're faced with one ecological crisis after another, curators at the Cooper Hewitt national design museum in NYC are encouraging us to consider collaborative projects that engage with the natural world in innovative and groundbreaking ways.
"I tried to become a goat to escape the angst inherent in being a human."
Nature—Cooper Hewitt Design Triennial features the work of 62 international design teams made up of artists, designers, scientists, engineers and social justice advocates intent on "forging meaningful connections between humanity and the earth." Among the cross-disciplinary projects on view is work by RISD alumni Diana Wagner MID 14 and Charlotte McCurdy MID 18 as well as recent Industrial Design faculty member Thomas Thwaites.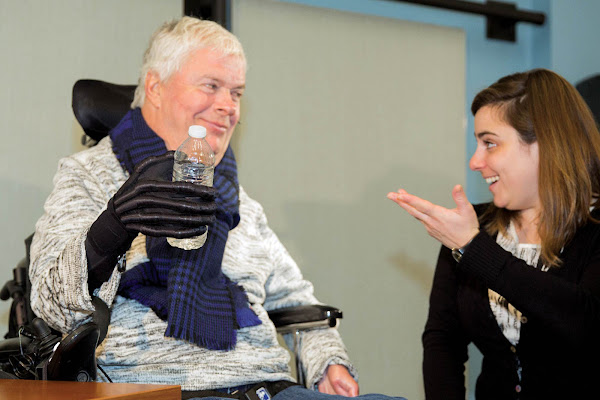 Created with Harvard's Wyss Institute for Biologically Inspired Engineering, the piece Wagner worked on is a great example of work on view that simulates nature. The Soft Robotic Grip Glove represents cutting-edge soft robotics in assistive devices, helping people with limited motor skills via flexible and lightweight materials. Wearing the glove allows them to open and close the hand and also grasp, pinch and hold an object.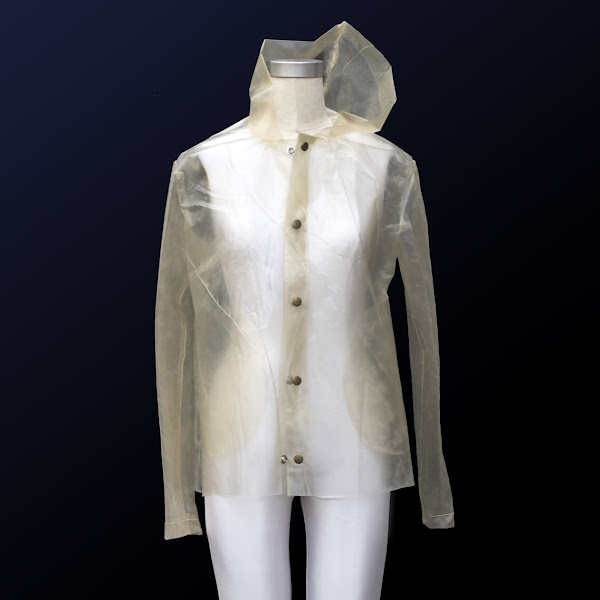 McCurdy's After Ancient Sunlight demonstrates how we can harness photosynthesis to meet material needs. It's a raincoat she created using a petroleum-free, algae-based plastic that is carbon negative.
Rather than using plastic materials made from fossil fuels or stores of carbon created by "ancient sunlight," the Brooklyn-based designer and researcher encourages the use of new materials that metabolize atmospheric carbon, such as quickly grown plant matter.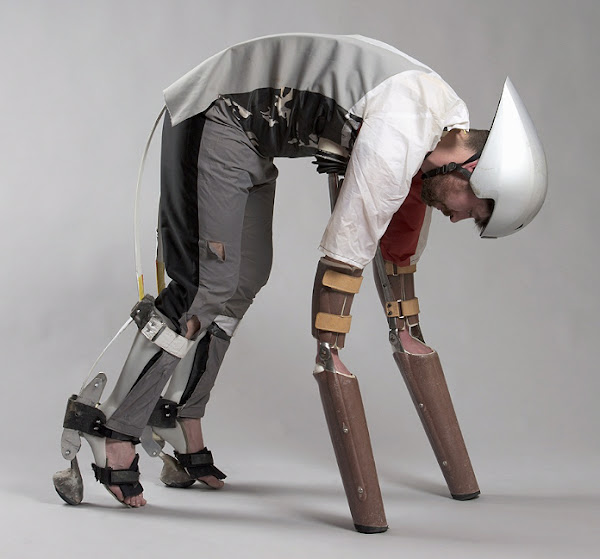 Perhaps the most peculiar of the projects included in the show is Thwaites' Goatman, a prosthetic exoskeleton and rumen (the specialized stomach cows and other grass-eaters are born with) he wore in order to experience life as a goat. As part of his experiment, the designer lived outdoors in the Swiss Alps, "taking a break from being human" for three days and developing a heightened awareness of the natural world.
Nature is on view through January 20, 2020.
—Simone Solondz