Techs Help with PPE Needs
Image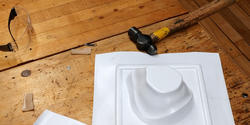 RISD technicians—the staff members who help students make optimal use of the high-end tools and equipment available in specialized shops and labs—have shifted gears along with everyone else this spring, helping to produce personal protective equipment (PPE) for Rhode Island nursing homes, police officers and firefighters.
Resourceful techs like Will Reeves in Industrial Design and Stephen Cooke in Digital + Media have joined forces with the state's new think-tank Rapid Solvers and are harnessing 3D printers and other campus resources to produce PPE components to help fill shortages statewide.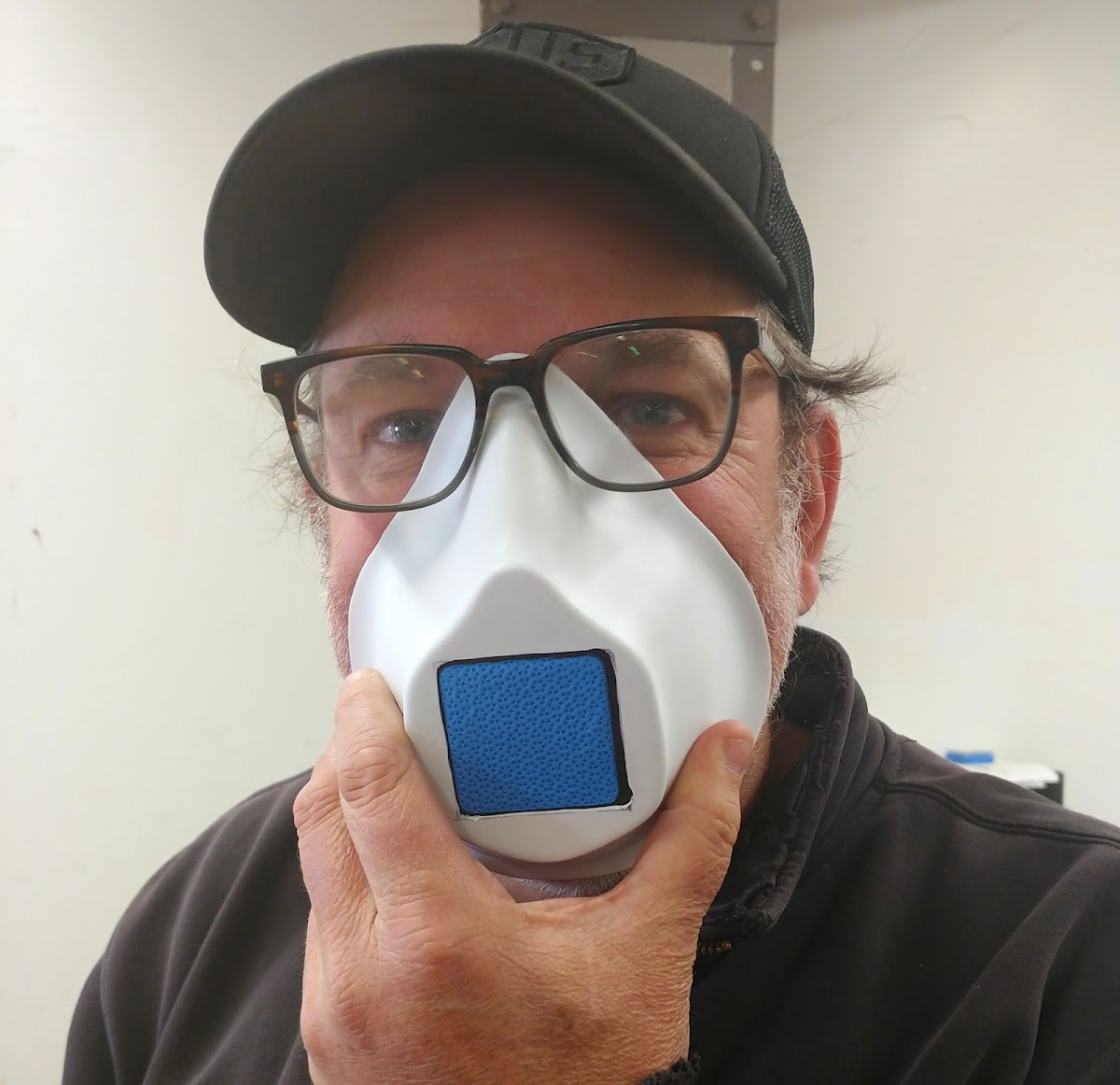 "Our responsibilities to students and faculty come first," notes Tech Association President Dylan Costa, who works in Media Resources. "And of course, a lot of us are also home-schooling our own kids now as well."
But since techs recognized that RISD's specialized equipment would be helpful in addressing PPE shortages, they've been volunteering their time and expertise to assist.
Figuring out which of the many face shield designs and mask materials available are best to pursue has been something of a moving target, Costa explains. For instance, the team initially got excited by a theory that the material used to create the filter in scarce N-95 masks could be replaced by a fabric called Halyard, which hospitals use to wrap surgical instruments when sterilizing them—until URI Ocean Engineering scientists determined that COVID-19 molecules are small enough to penetrate it.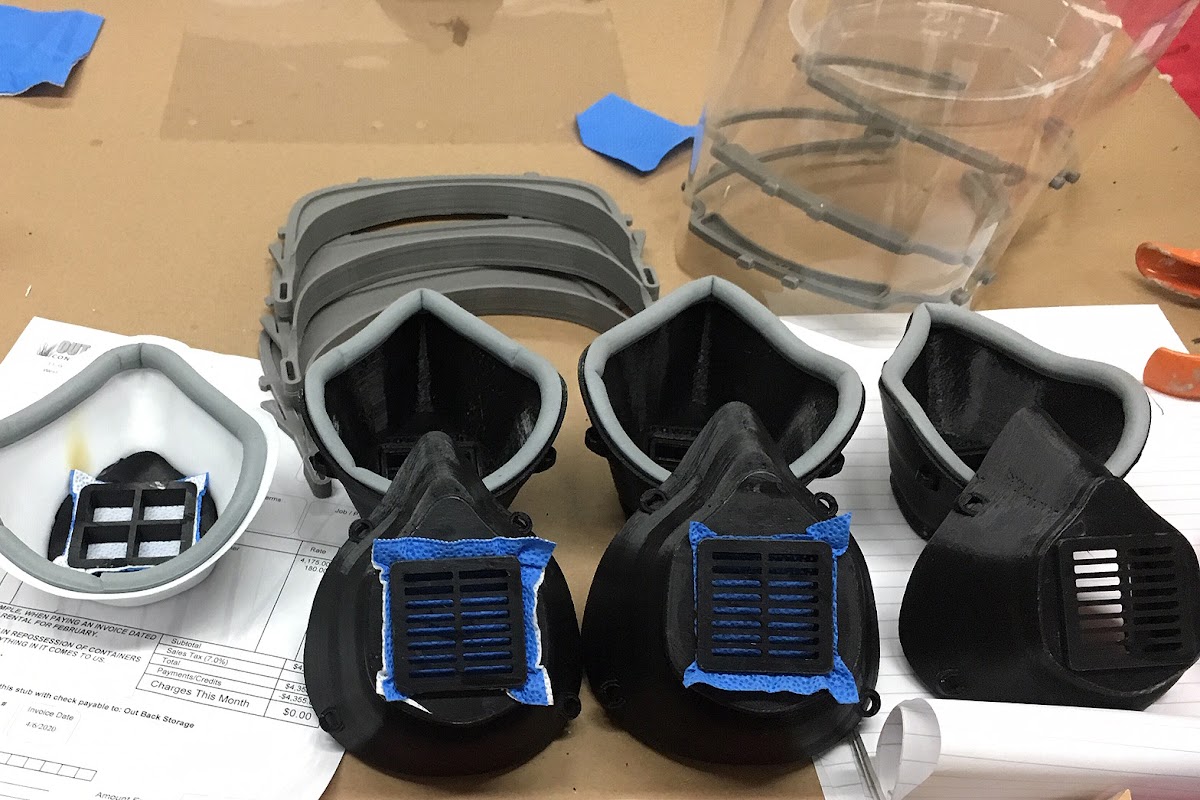 A more promising avenue of collaboration involves producing 3D models of the human face that can be used to fit-test mask prototypes currently in production at different institutions. Reeves and James Dean, a tech in Architecture, are heading up this effort using RISD's CNC milling machine and vacuum-forming machine.
And Cooke is currently focusing on streamlining the design for protective face shields, which can be 3D-printed in stacks and then broken apart manually for assembly. The first batch was recently shipped to NYC through a partnership with The Northeast Face Shield Project.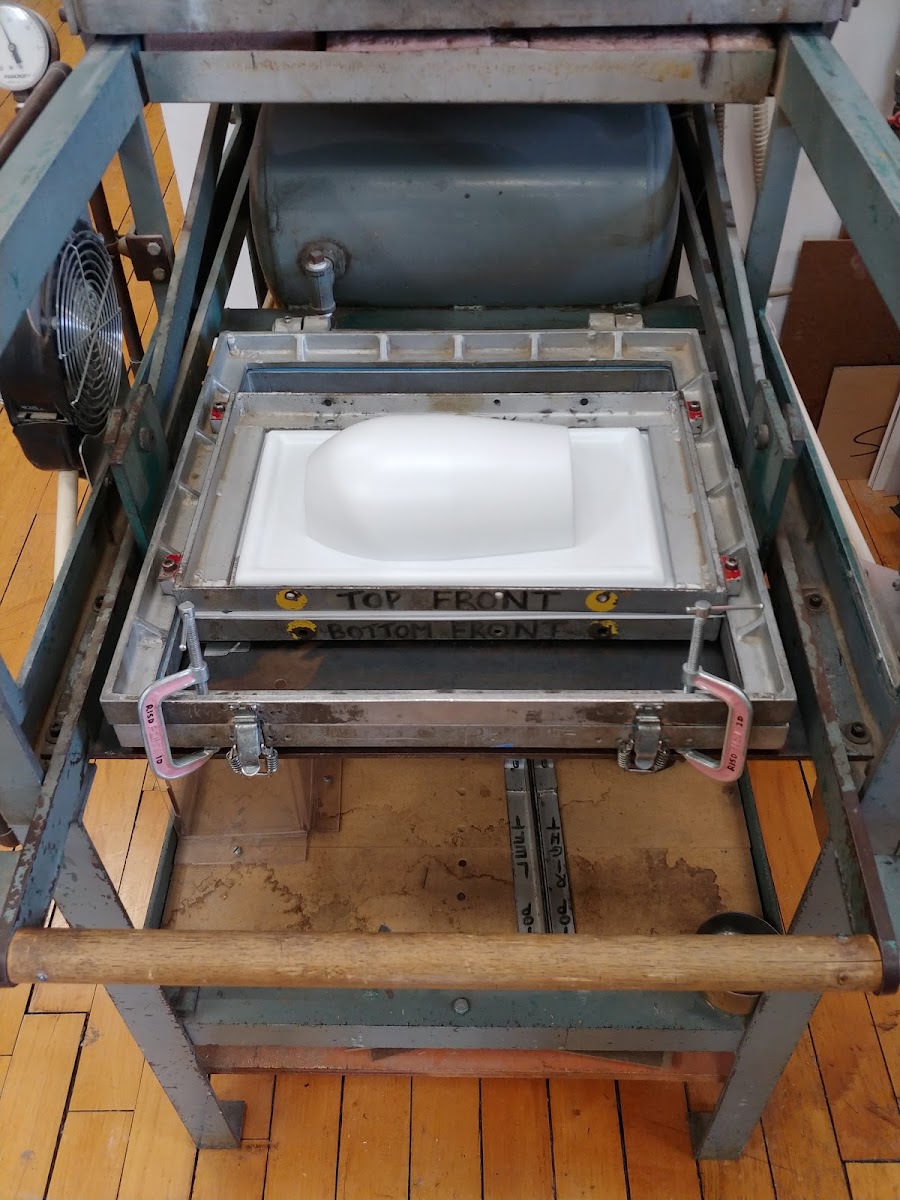 "The main considerations in deciding which projects to get involved with are 'how long does it take' and 'how much material is required,'" Costa explains. He remains undaunted by dead ends along the route to production and optimistic about continuing to partner with like-minded makers, including those associated with the nonprofit collective maker space FabNewport in Newport, RI.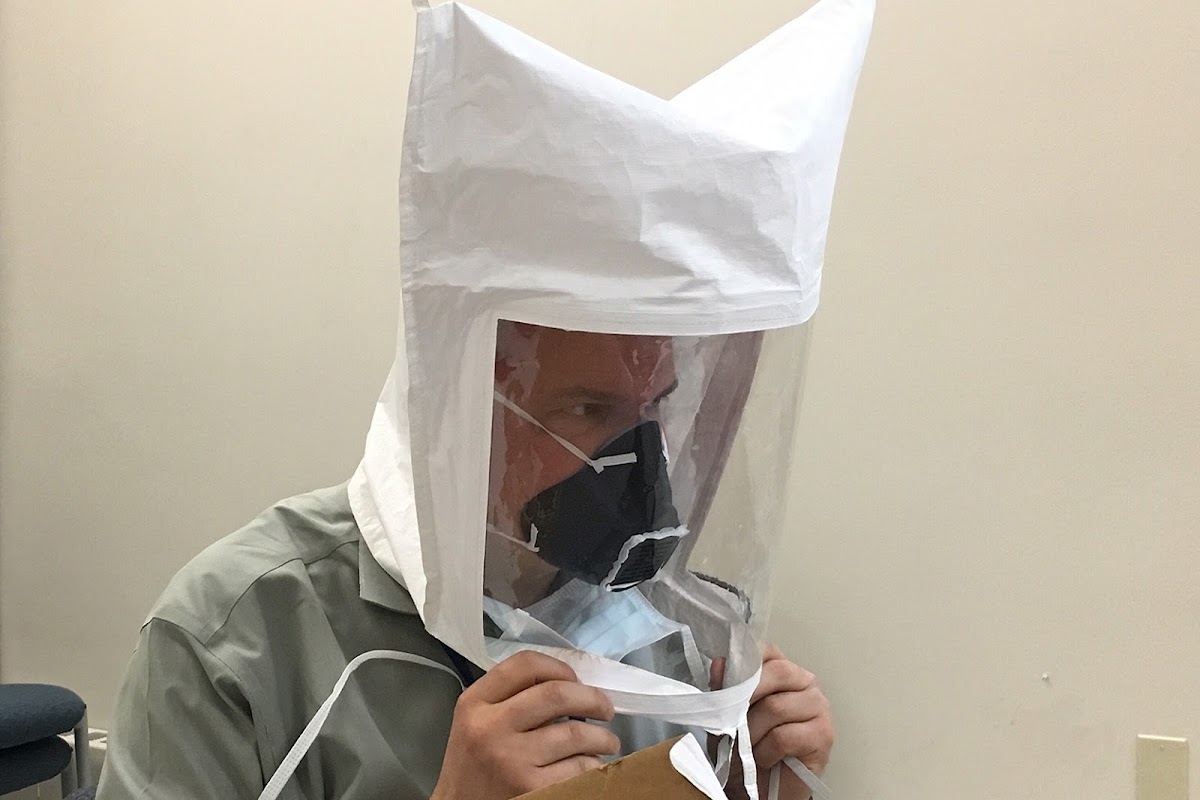 Rapid Solvers leader and bioengineer Kunal Mankodiya is also optimistic and proud of how quickly and efficiently the group is studying design ideas and making collective decisions about which ones to pursue.
"Normally, [something like this] would take two to three months minimum to go through the process of publishing in a journal and getting peer review," he explains. "Here, working directly with doctors and experts in the clinical fields as well as 3D-printing experts… it's a really rapid process."
"Throughout this challenging spring, I have been proud of the ways our community has reached out to help others."
RISD President Rosanne Somerson is inspired by staff members eager to help meet needs like this during the pandemic. "Throughout this challenging spring, I have been proud of the ways our community has reached out to help others, both here in Rhode Island and beyond," she notes. "Their acts make evident our community values and serve as examples of the good will that will get us through these tough times together."
—Simone Solondz / images courtesy of RISD Tech Association