Bearing Witness Down Under
Image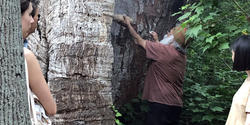 During Wintersession, 10 students traveled to South Australia for Witness Tree: Memory, Place and Cultural Ecology, an intensive, five-week variation on a full-semester interdisciplinary course conceived by Furniture Design Senior Critic Dale Broholm and Vice Provost Daniel Cavicchi.
This shorter travel/study version of Witness Tree examined how aboriginal societies have historically understood and used local trees—and the ways in which European colonialism transformed the continent and disrupted indigenous ways of life.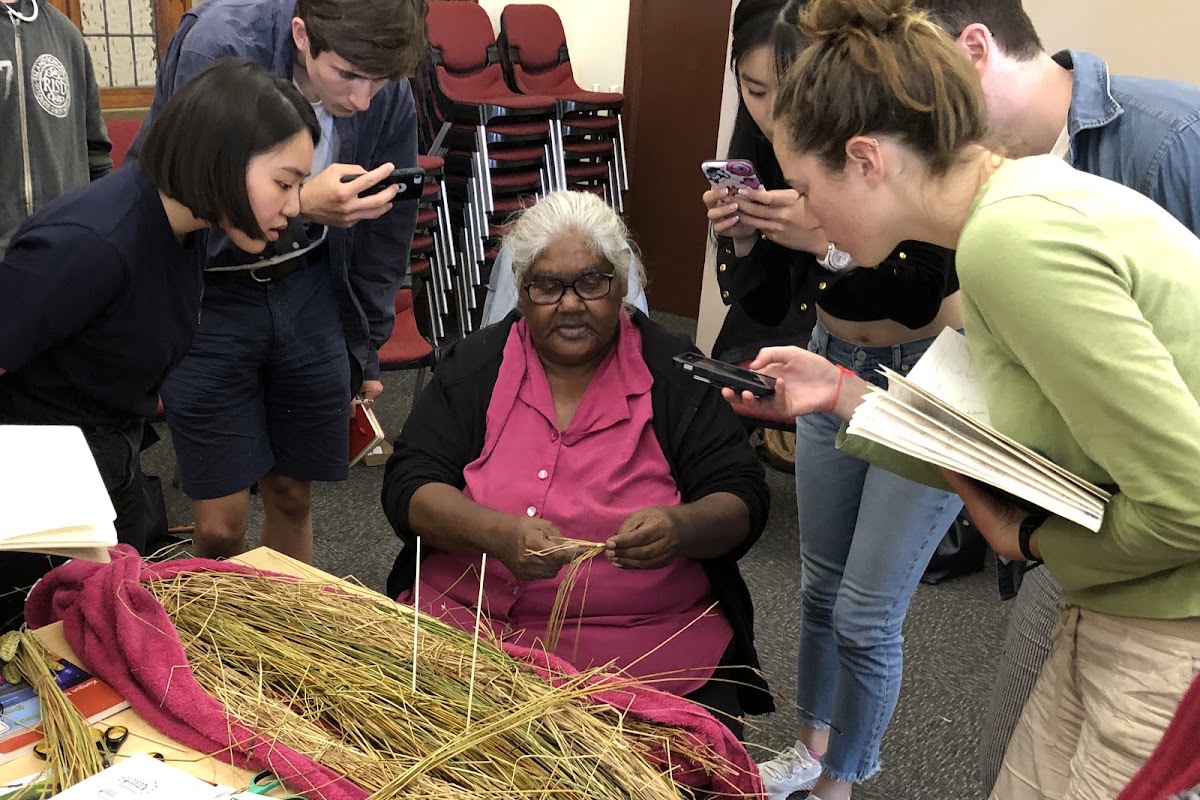 Working with students and faculty from the University of South Australia, Adelaide (UniSA)—including Peter Walker, a former Furniture Design faculty member at RISD and now program director of UniSA's Master of Design program—the RISD group learned about native and non-native flora through research and making. Assistant Professor Meg Callahan 11 FD also took part as an artist in residence, making work and interacting with students.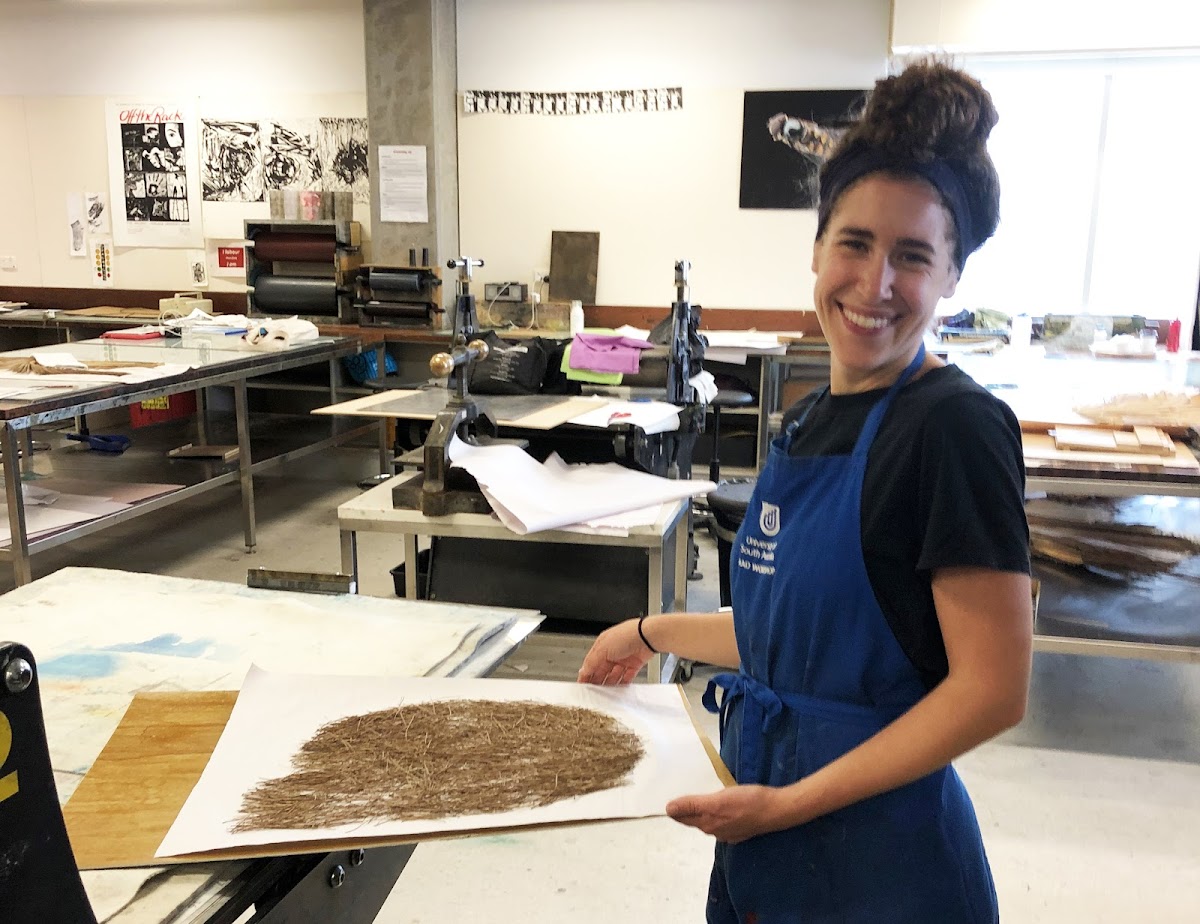 Since Broholm, a furniture designer and maker, and Cavicchi, a cultural historian, first introduced the Witness Tree Project in 2009, they have worked with the US National Parks Service (NPS) to develop the interdisciplinary course around witness trees—grand old specimens that have recently fallen after witnessing as much as a century and a half of American history.
Students in the popular liberal arts seminar/design studio study the history of the specific NPS site where the tree stood and through a synergistic mix of in-depth research and critically informed making, use wood from the newly fallen tree to design and make objects that respond to and comment on aspects of that history.
Witness Tree "presents students with complex problems and provides new design tools for solving them."
Witness Tree "makes students aware of the full trajectory of the materials they work with," says Cavicchi, who co-developed the course while he was an associate professor in the History, Philosophy and Social Sciences (HPSS) department. "This project presents students with complex problems and provides new design tools for solving them," adds Broholm.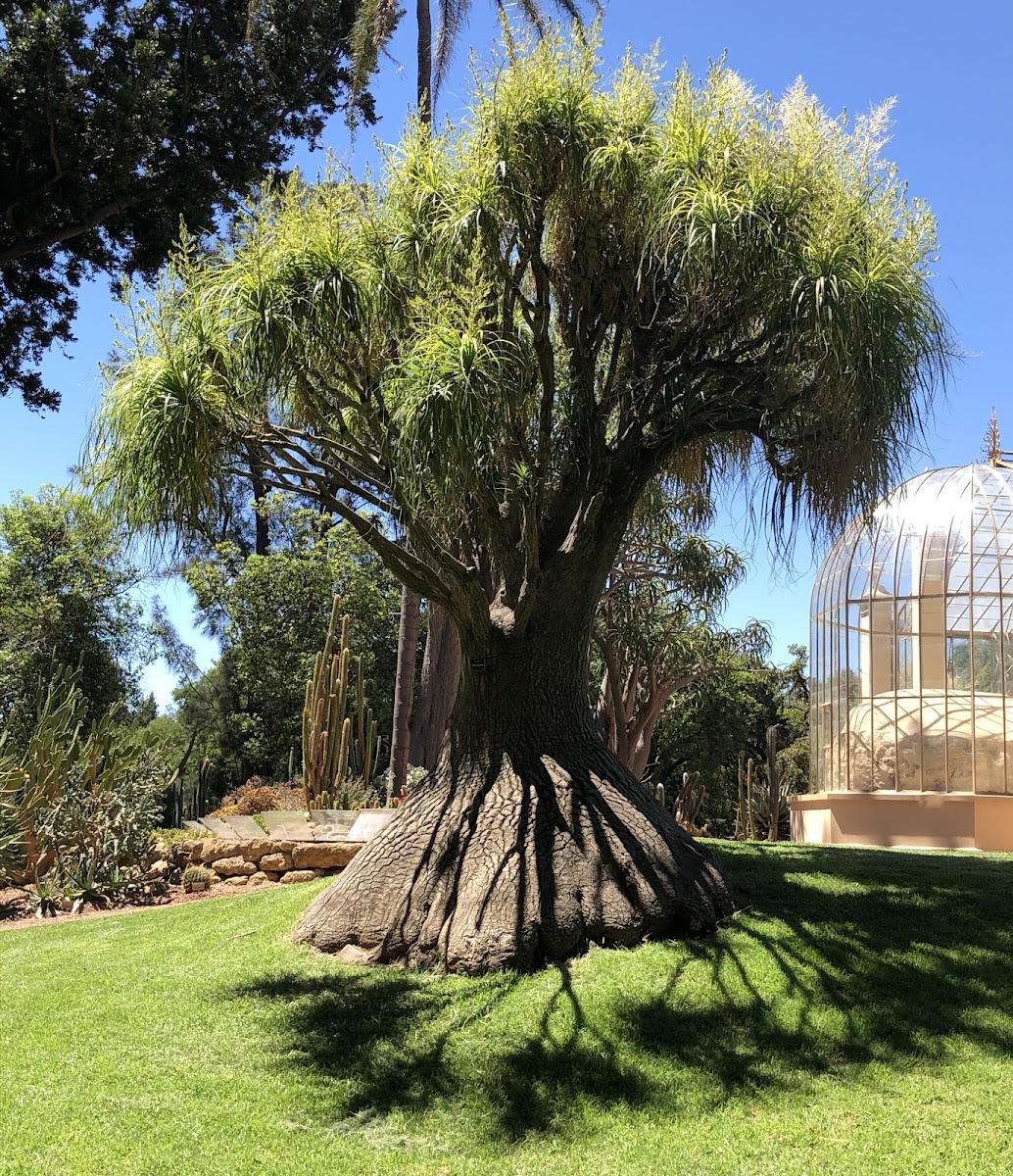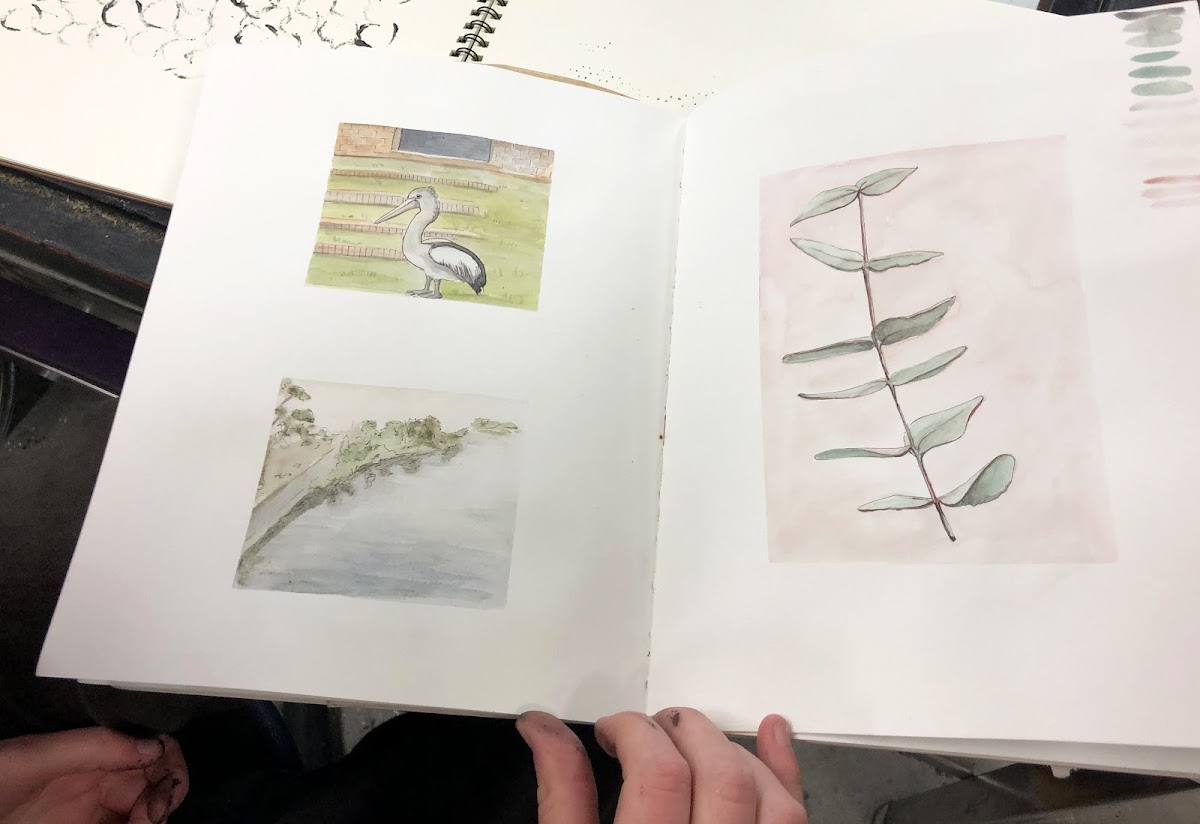 Working primarily from the Botanic Gardens of South Australia, teams of RISD and UniSA students synthesized locally specific concepts of land, community, time and transformation into a broad array of scholarly research, visual narratives and one-of-a-kind objects.
Students considered how the region's Kaurna people have used ancient red gum trees for more than 30,000 years and how white settlers imposed a Eurocentric aesthetic by planting English oaks and other non-native species. And through the diverse topography and ecosystem of southern Australian, they witnessed issues of ecology, culture and development through a new lens.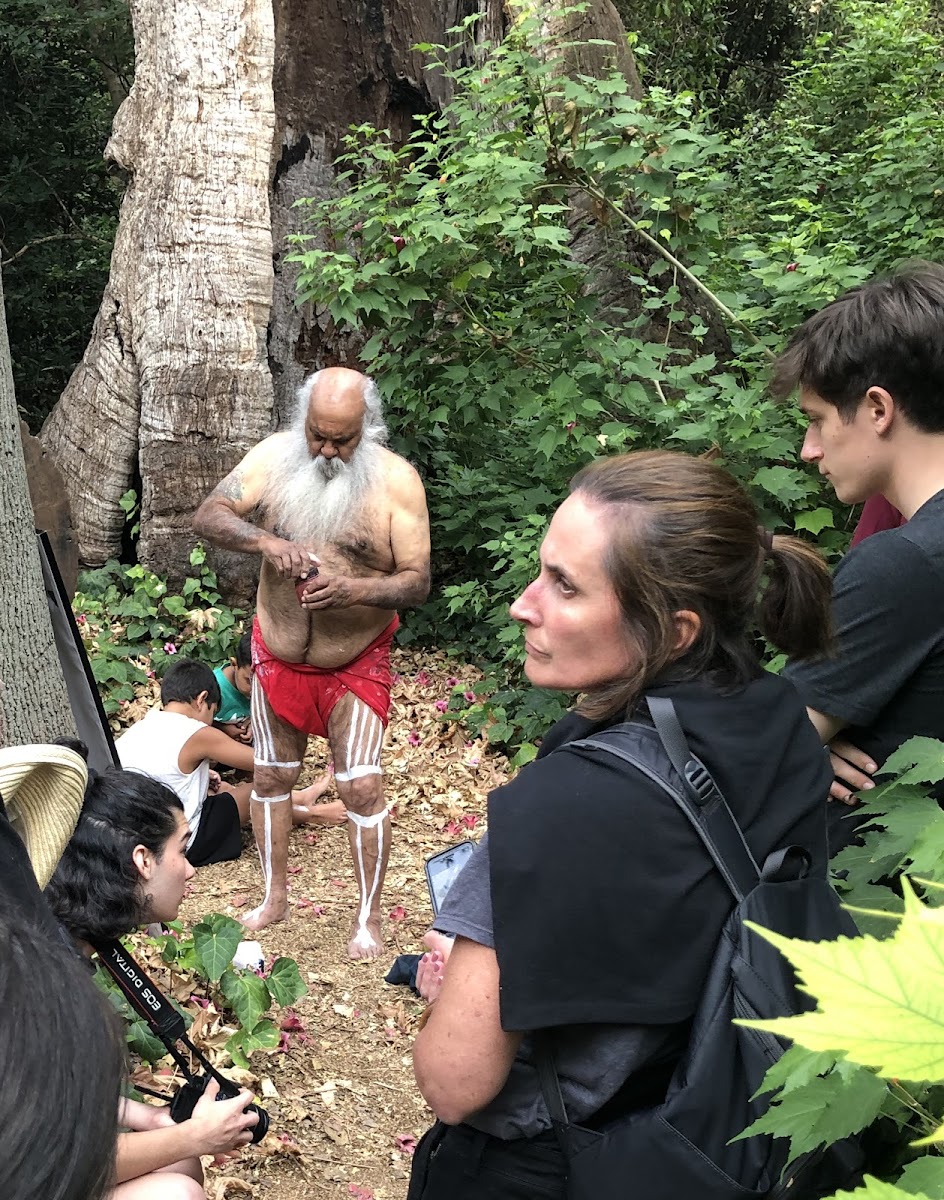 While roaming local riverbanks with friends, Furniture Design senior Jasmine Gutbrod 20 FD—who is also completing a concentration in Nature–Culture–Sustainability Studies this spring—recognized in the region's trees and botanic garden "a historical record of European invasion [and] Victorian-era obsession with collection and exploitation of exotic goods."
"This was a great way to shake up my creative process. ...I took risks... that I may have otherwise avoided in my routine studio practice."
Looking for a more environmentally responsible means of documenting the region's ecology, she created unique, sustainable drawing tools by rolling sheoak, banksia and gumnut seed pods in ink and pressing them into paper.
"This was a great way to shake up my creative process," Gutbrod says. "By going outside my comfort zone I took risks with material processes and design concepts that I may have otherwise avoided in my routine studio practice."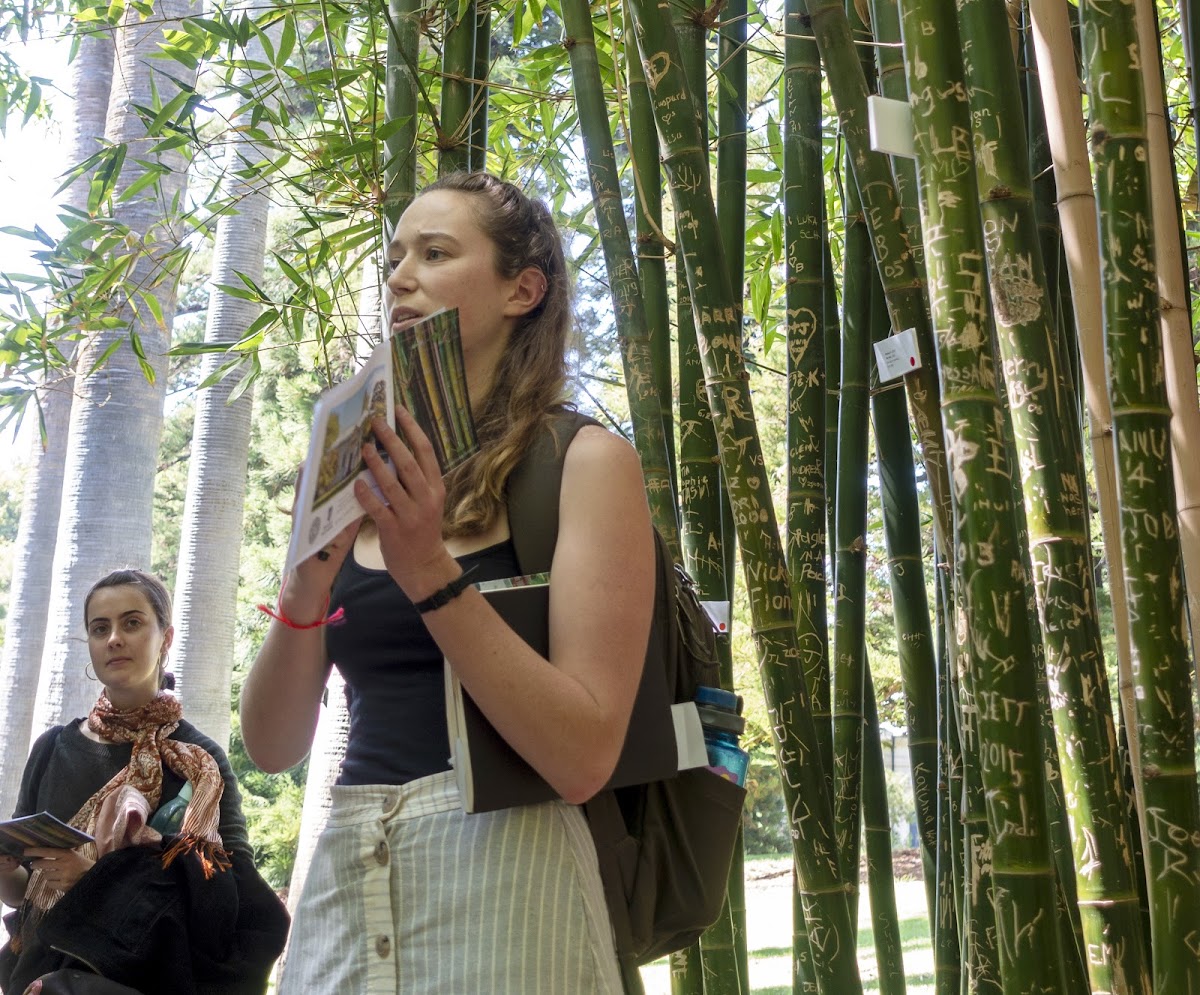 Cavicchi and Broholm admit that adapting the course for an international context and the compressed Wintersession schedule posed several challenges, from students and faculty settling into unfamiliar settings and embracing simplified methods of working to opening themselves up to non-Western ways of knowing and interacting with the landscape.
"With everything we did we cracked open a new door," says Cavicchi in speaking about the differences between this and previous Witness Tree experiences.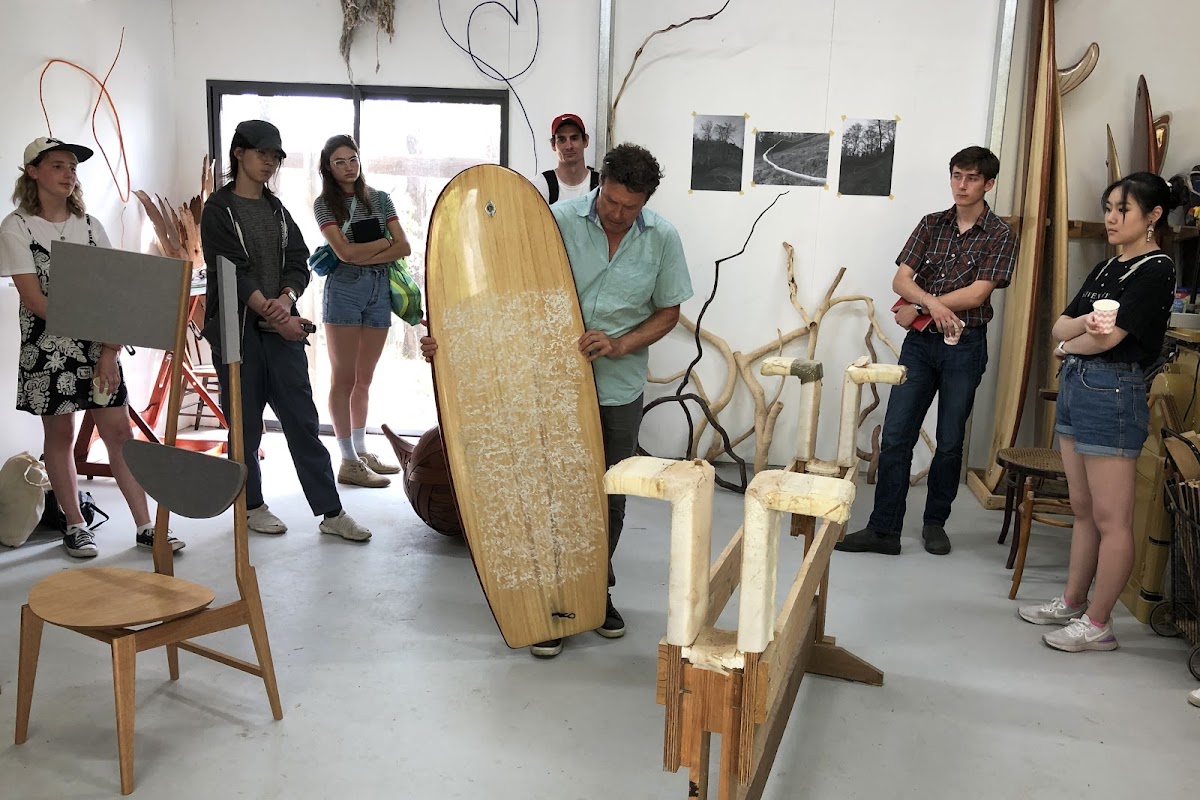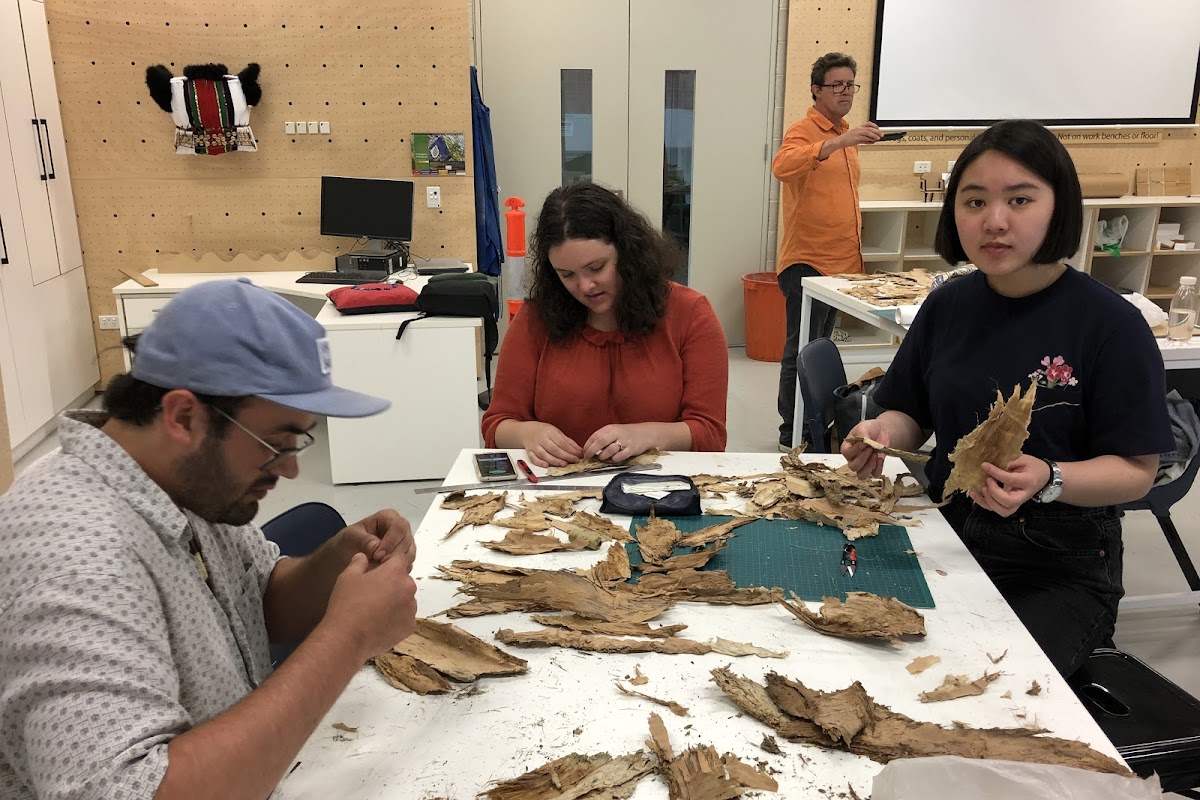 As the world watched in horror and wildfires raged 100 miles south on Kangaroo Island, signs of damage and pollution were everywhere—and also reframed daily discussions in illuminating ways.
For example, students learned how aboriginal peoples managed the land with fire and how settlers disregarded indigenous knowledge and practices, reaffirming "that the educational and the experiential aligned throughout the experience," as Cavicchi put it.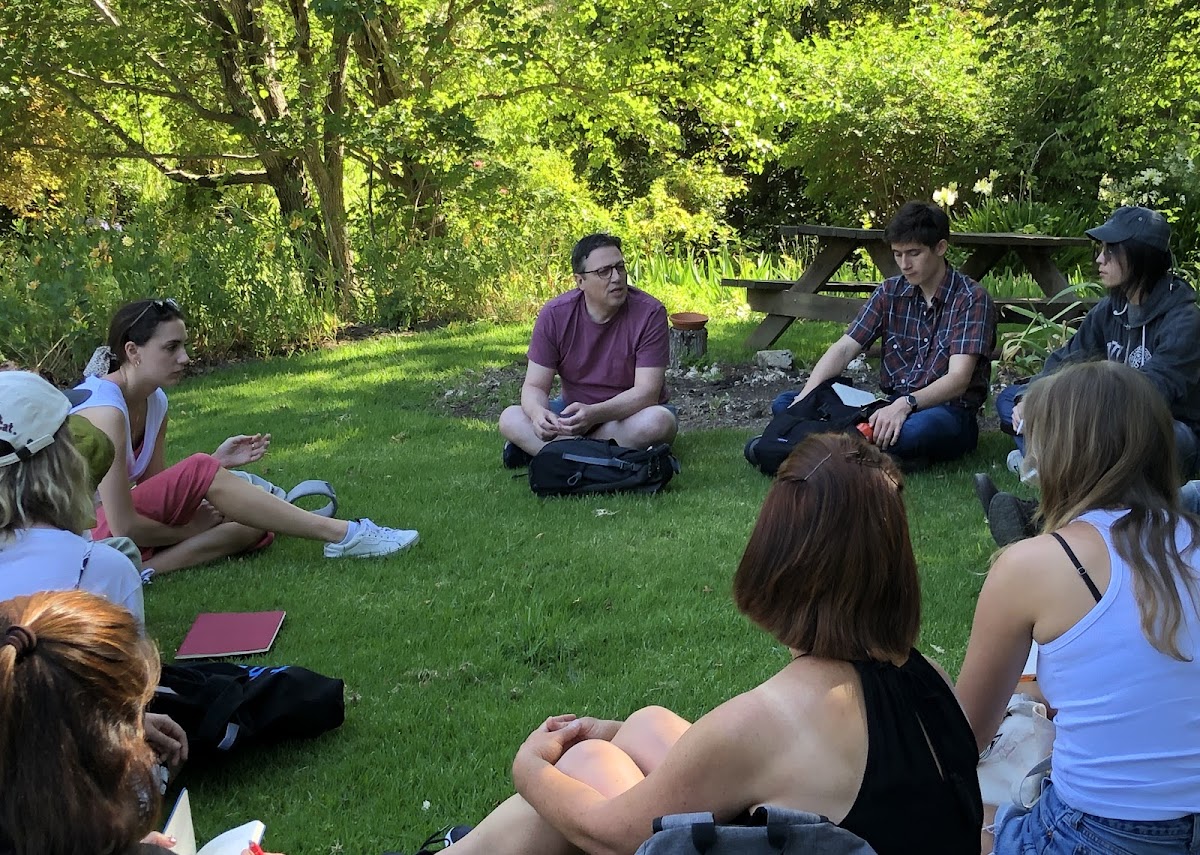 "The multilayered, interdisciplinary nature of the class really makes Witness Tree special."
For students the wildfires presented a clear, global wake-up call. "Many of us felt a sense of responsibility and a need to respect the affected lands," says Gutbrod, who says that the Witness Tree experience will continue to inform her research into how humans interact with the land.
In grounding studio practice in liberal arts research, Cavicchi believes that Witness Tree "opens up new pathways for students to learn and plays on RISD's strengths. The multilayered, interdisciplinary nature of the class really makes Witness Tree special."
—Robert Albanese / Liisa Silander / photos courtesy of Dale Broholm
April 2, 2020