Cultural Immersion
Image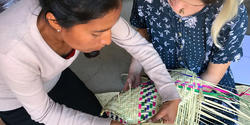 "IT'S ONE THING TO SEE a Diego Rivera mural in an auditorium slide show," says Assistant Professor Sean Nesselrode Moncada. "But it's totally different to see it on-site, in conversation not only with the architecture but also with the climate, the food, the language, the people. It's an experience you just can't get in a classroom or from a book."
"It's an experience you just can't get in a classroom or from a book."
Moncada recently partnered with longtime RISD faculty member Winifred Lambrecht to teach Pre-Columbian Architecture and Traditional Crafts In Mexico, one of three Wintersession travel courses that brought students south of the border in January and February.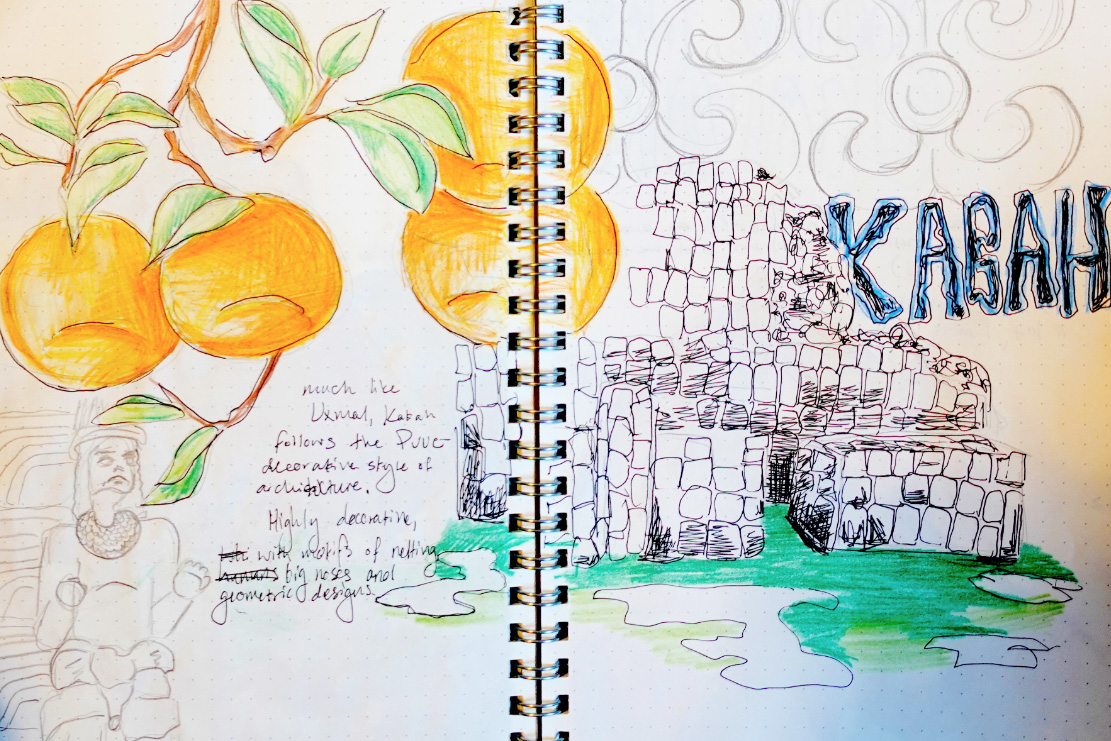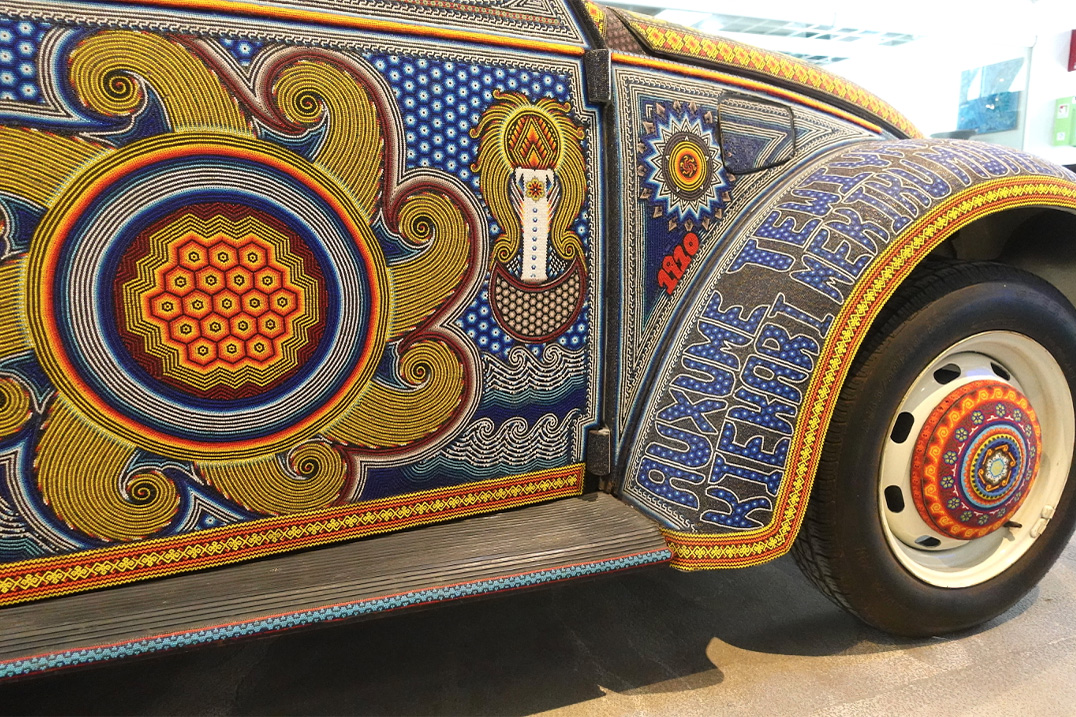 Lambrecht encouraged each student to create a comprehensive sketchbook as they traveled from Mexico City to Puebla to Merida, recording their impressions of the people, places and things they encountered along the way.
"You have to pay close attention when you're drawing something," Lambrecht points out. "It's very different from writing about it or taking photographs. And RISD students are here for a reason: they're visual learners."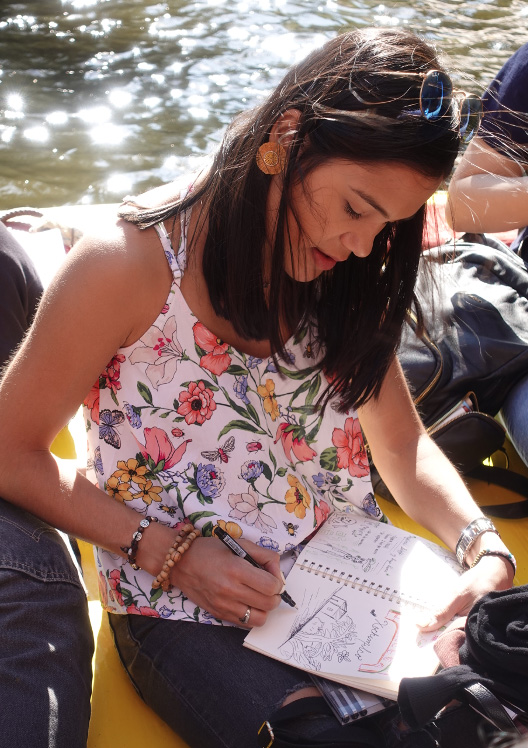 Juniors Tamar Bonami 21 TX and Bowen Chou 21 ID/SC, who formed a close friendship during the trip, completely concur. And Chou notes that sharing the experience with students working in so many different mediums helped her see things from different perspectives.
"We'd go to the same place but have completely different reactions to it," she explains. "We learned a lot by sharing and debating our opinions when we got back to the hotel."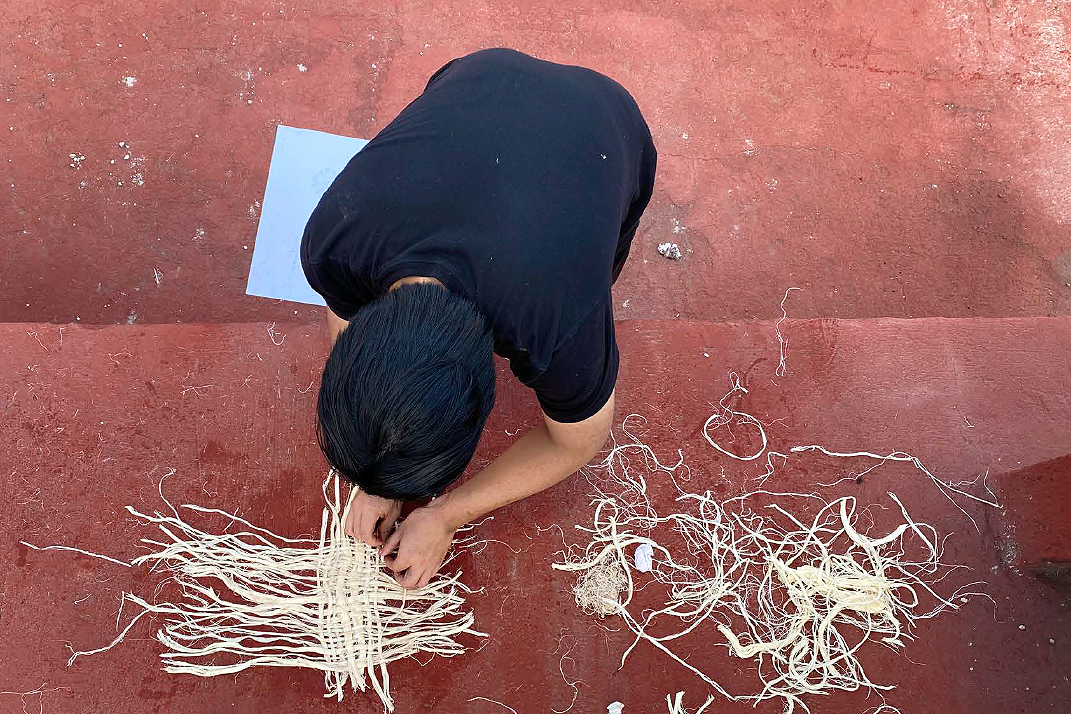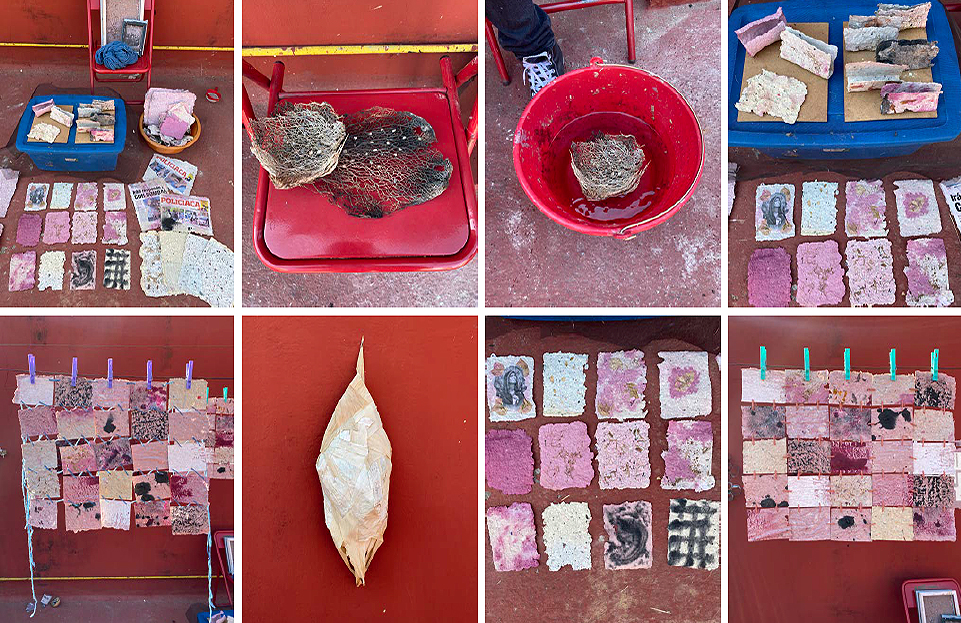 One aspect of Mexican culture that struck everyone who participated is its bold color palette, the focus of another Wintersession course running concurrently in Oaxaca.
Color, Mestizaje & Design Futures paired students with indigenous artists and designers practicing local, specialized crafts. It was led by RISD Museum curator Kate Irvin in partnership with designer and RISD honorary degree recipient Christina Kim and Raul Cabra of the collaborative program Oax-i-fornia.
Oaxaca is home to a huge mix of disparate cultures and ethnicities—from Zapotec and Mixtec to mestizos (people with mixed Spanish and indigenous heritage) as well as historically under-recognized Afro-Mexican communities.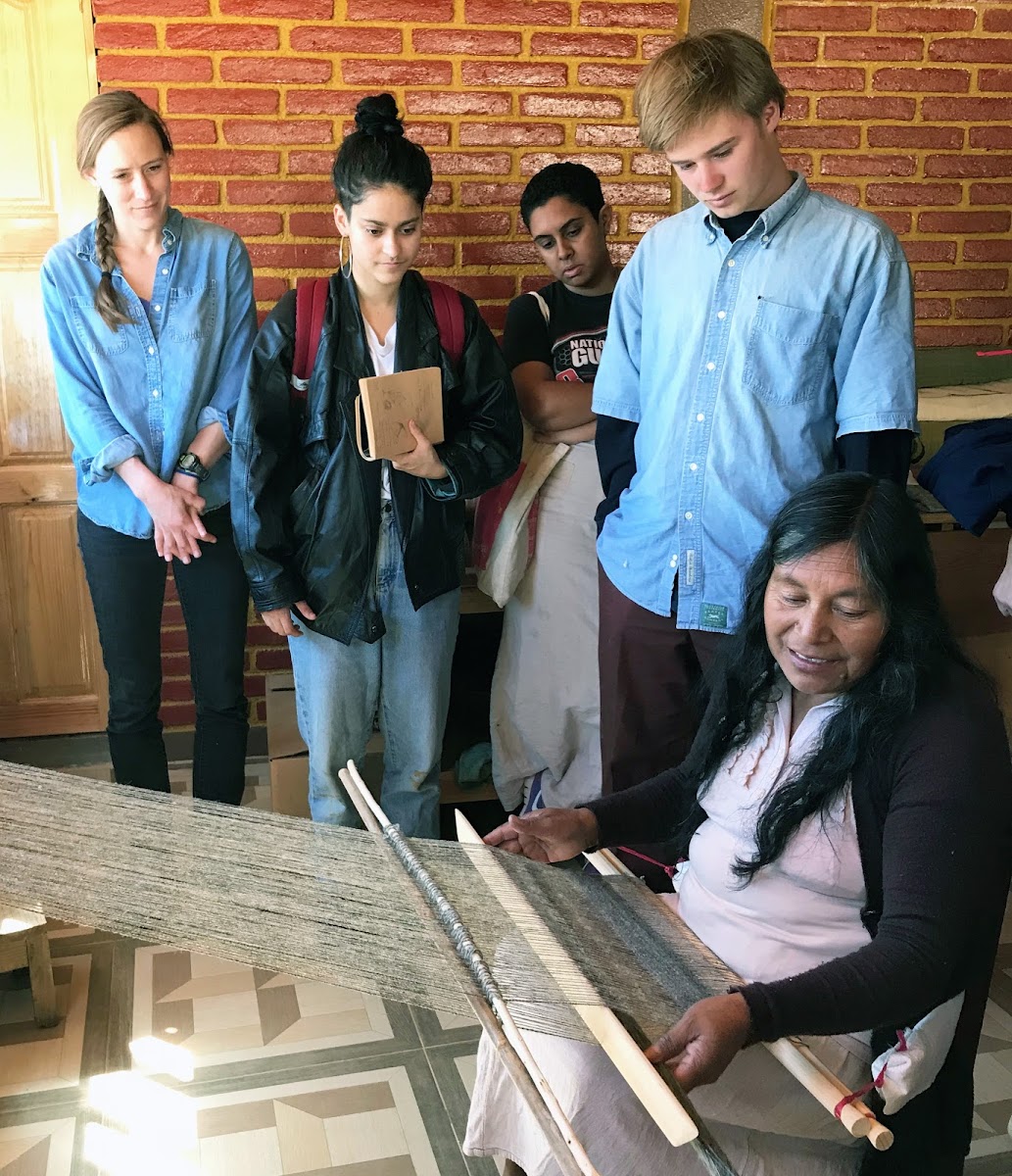 "One of the course objectives was to establish a personal connection with the work and people we encountered, while critically engaging with questions of intersectionality, cultural connection, tradition and change," says Irvin.
Students collaborated with treadle loom weavers, palm weavers and hammock makers, working with such materials as cotton, palm fiber, agave, feathers, cochineal and indigo. By studying specific textile and dyeing techniques, they were able to develop a firsthand understanding of the continuing vitality of traditional indigenous crafts in the larger world of international design.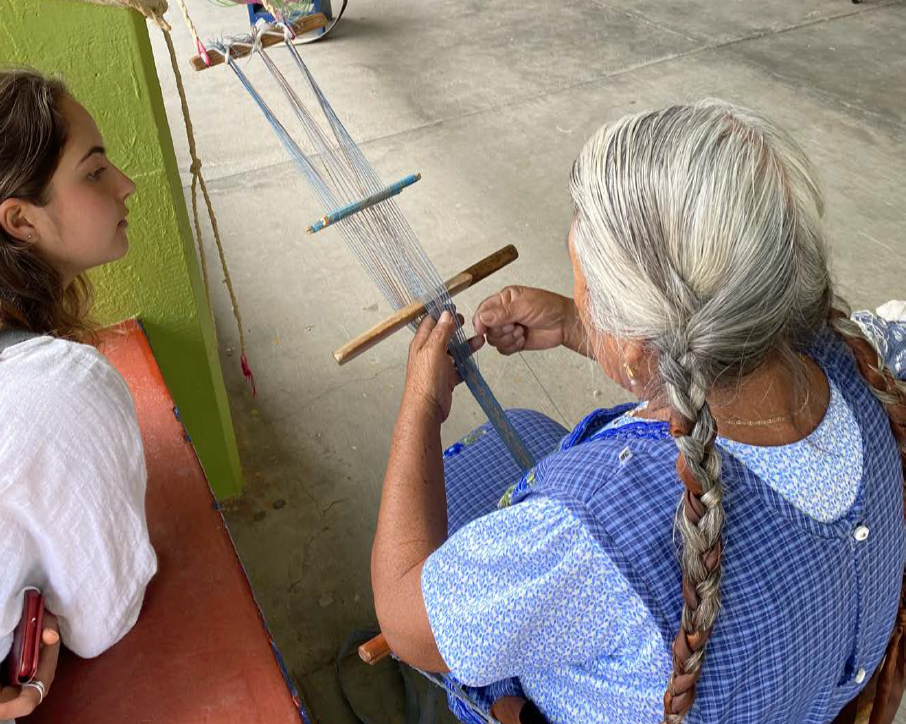 Graduate student Haley MacKeil MFA 22 PR, who worked with Alfredo Hernández Orozco in his weaving studio in the town of Santa María del Tule, says that exploring textile design was a great way to get out of her comfort zone as a printmaker.
"I really appreciate that the artisans use everything, right down to the agave fiber—they don't throw anything away."
"I just wanted to throw myself into something I've never done before," she says. "And I really appreciate that the artisans use everything, right down to the agave fiber—they don't throw anything away."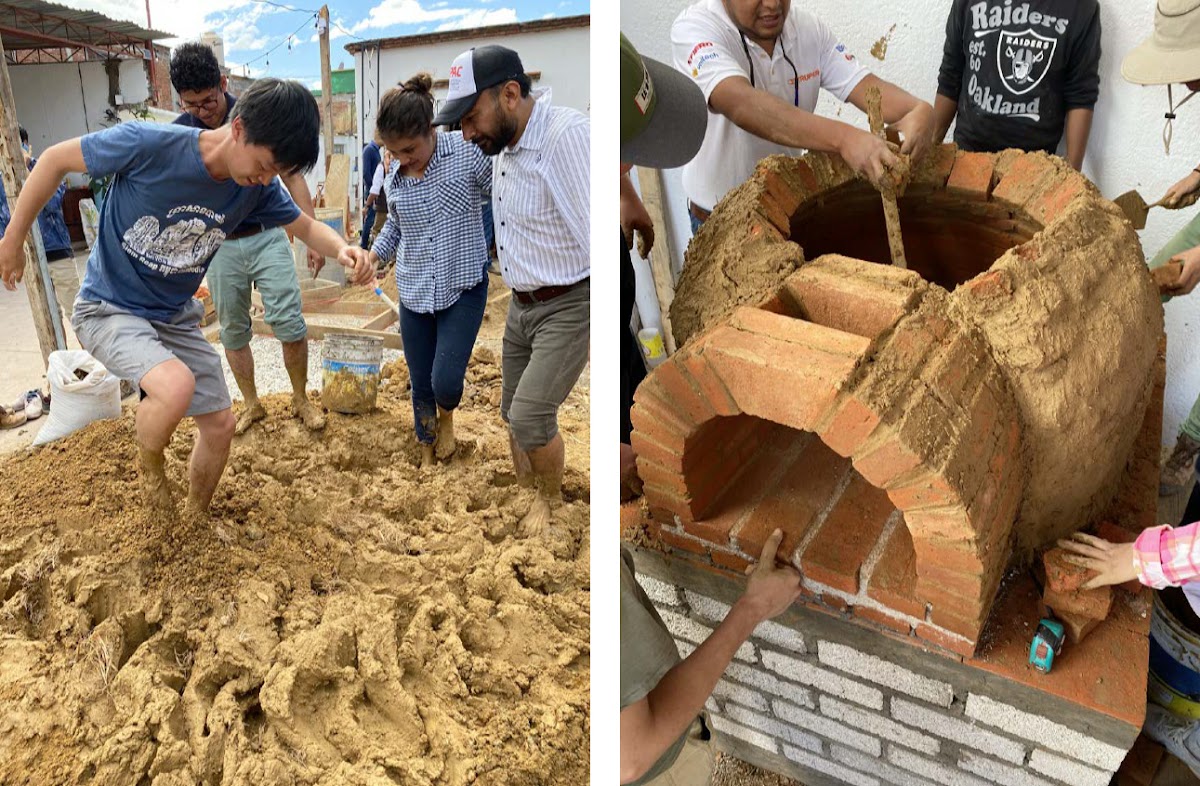 Elsewhere in Oaxaca, students wove together cultural research, material exploration and full-scale construction as part of Material Propositions, a new course led by Architecture Professor Silvia Acosta in partnership with RootStudio, a multidisciplinary design practice.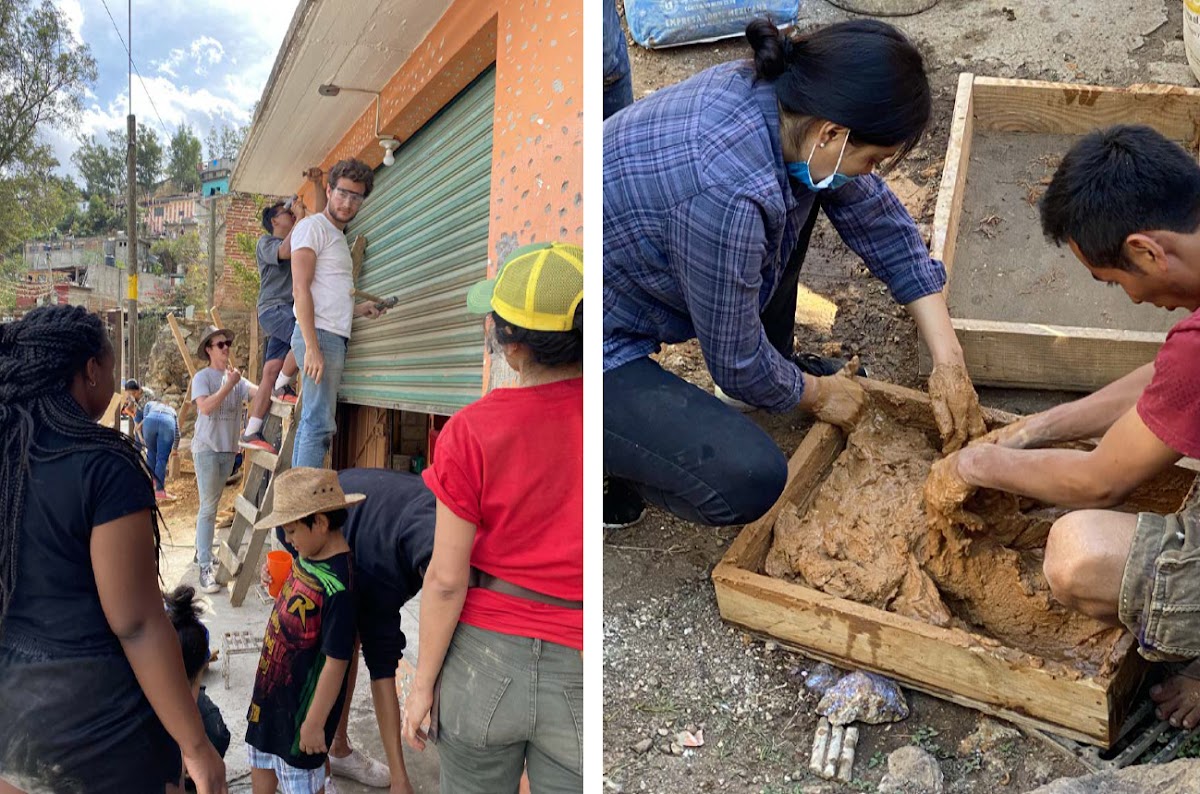 "Students participated in a series of hands-on workshops testing material properties in art and architectural works," Acosta explains.
"Their intensive exploration of Oaxaca City and its surroundings provided the opportunity to observe and test materials—adobe, stone, brick, lime, earth plaster, bamboo and locally made encaustic tiles—and methods and to imagine how they might be extrapolated into new contexts."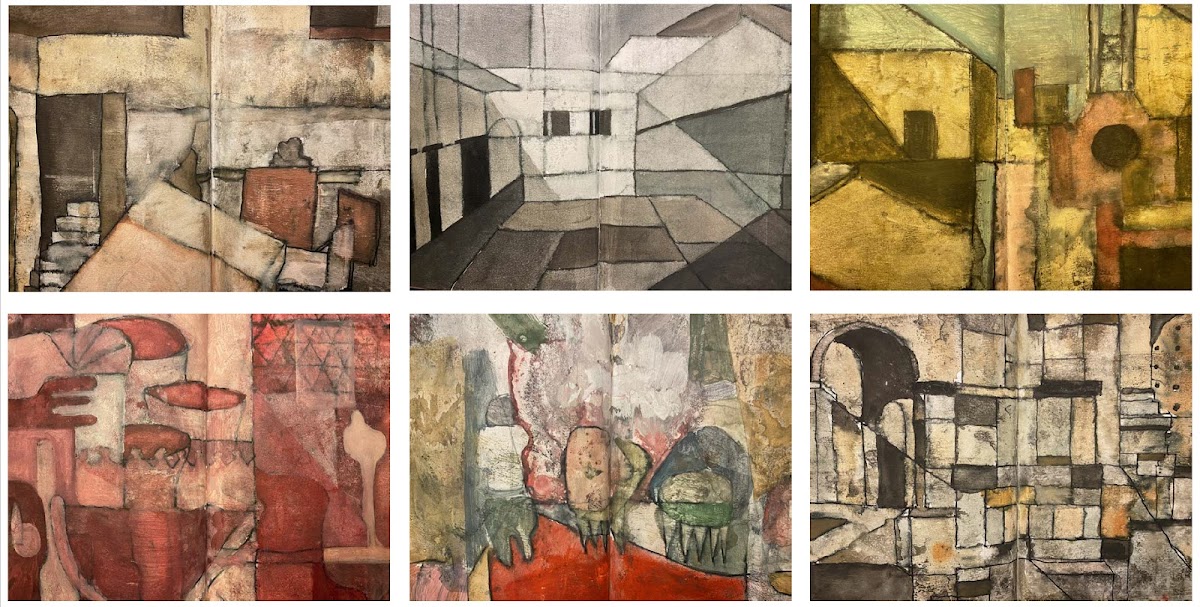 Grad student David Waite MArch 21 was taken with the commitment local makers have made to using techniques and materials handed down through generations.
"There's such a deep history and understanding of materials like adobe," he explains. "The architects we worked with in Oaxaca are committed to using locally produced and sustainable products rather than shipping in a bunch of artificial, manufactured materials."
"There's such a deep history and understanding of materials...."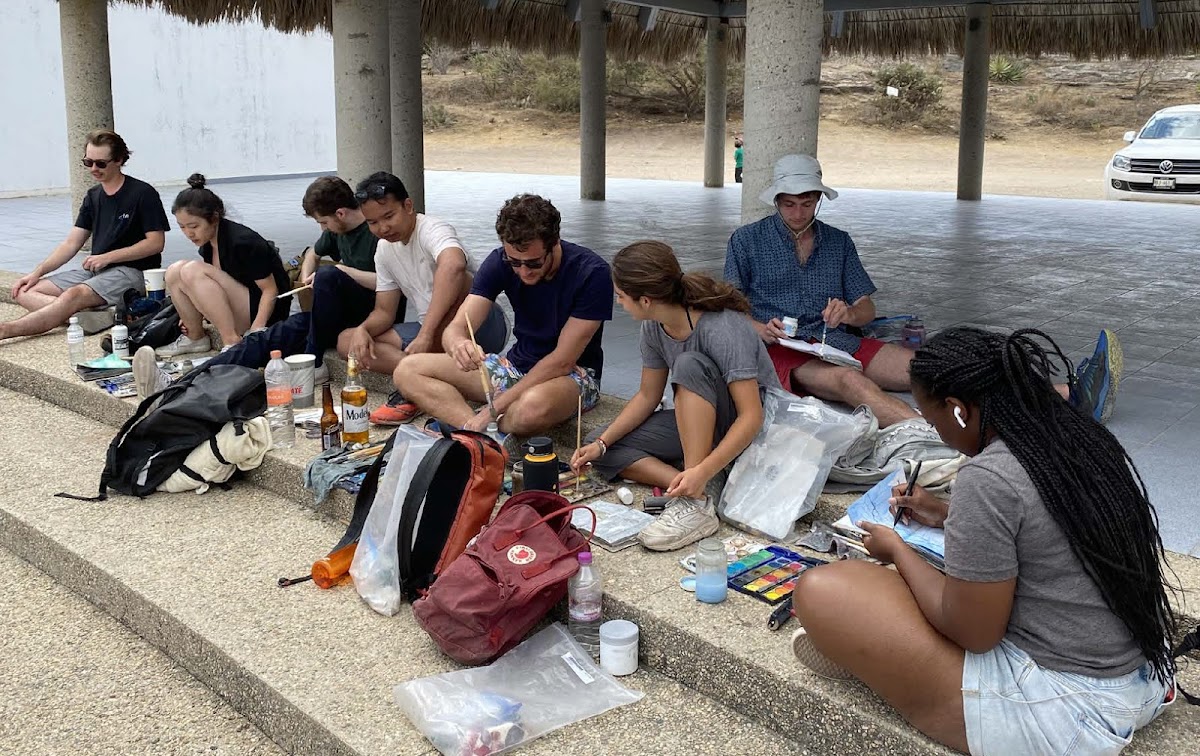 "The kind of cultural immersion that the students experienced in all three of these classes is exactly what we hope for when we develop opportunities for global learning," says RISD Global's Associate Director Valeria Albani. "The work they created in such a short time is incredible, and I am really impressed by their ability to build reciprocity with local artisans."

—Simone Solondz
February 27, 2020