Architecture Student Recognized
Image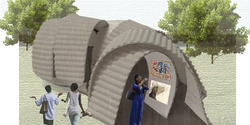 Fourth-year Architecture student Abena Acheampong Danquah BArch 23 is one of four winners of the inaugural Creative Futures Grant sponsored by the Black Artists + Designers Guild (BADG). Intended to help build a more equitable and inclusive culture for independent Black makers honoring their ancestral legacies, the award includes a $5,000 prize as well as professional mentorship from industry leaders of African descent.
"The application prompt was in line with a personal project I was exploring at the time about designing public space where people can relax and coexist."
A native of Ghana, Danquah was home for the summer working on her portfolio when she learned about the opportunity and decided to apply. "The application prompt was in line with a personal project I was exploring at the time about designing public space where people can relax and coexist," she says. "So, I proposed a pavilion for Efua Sutherland Park in the city of Accra, where I live."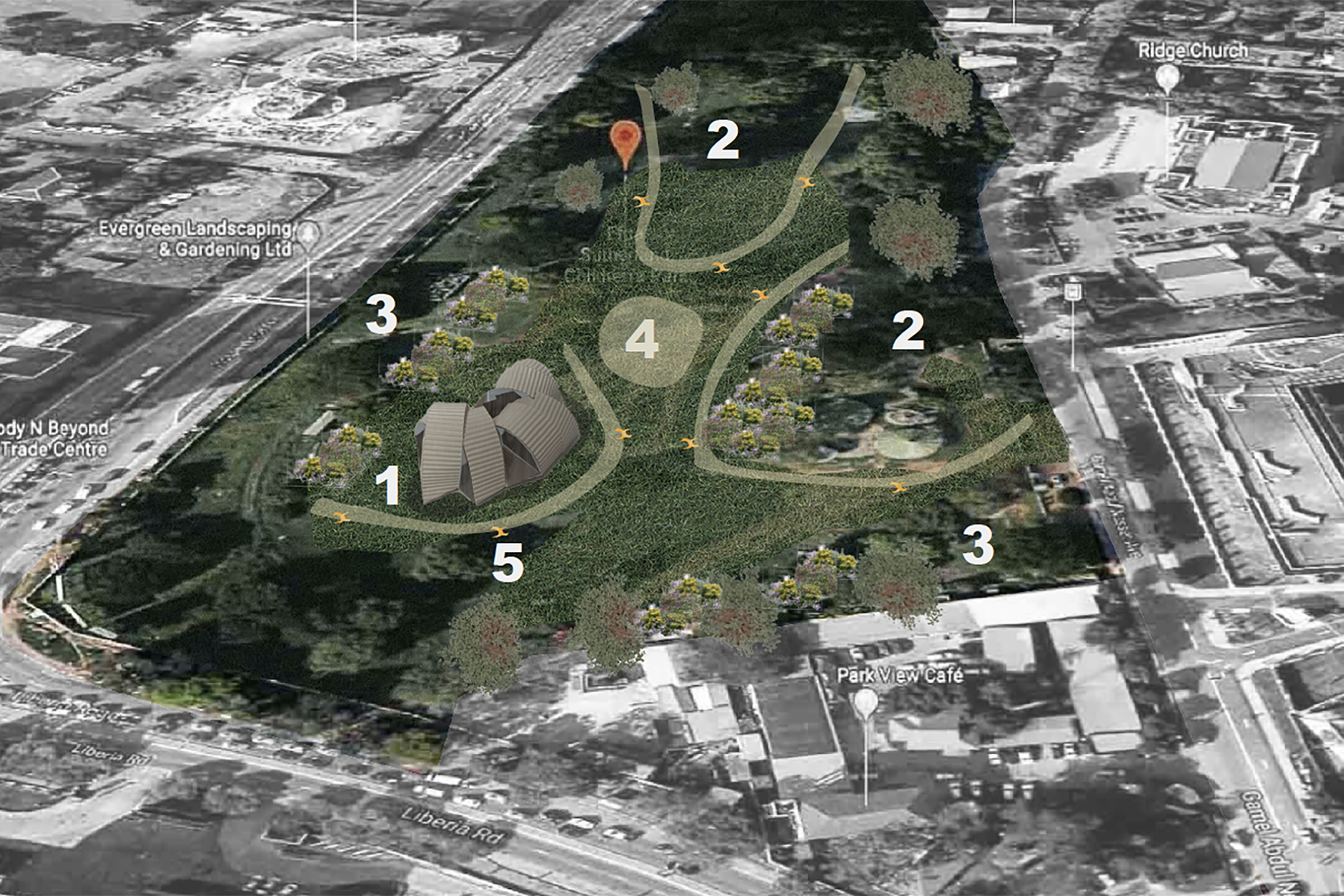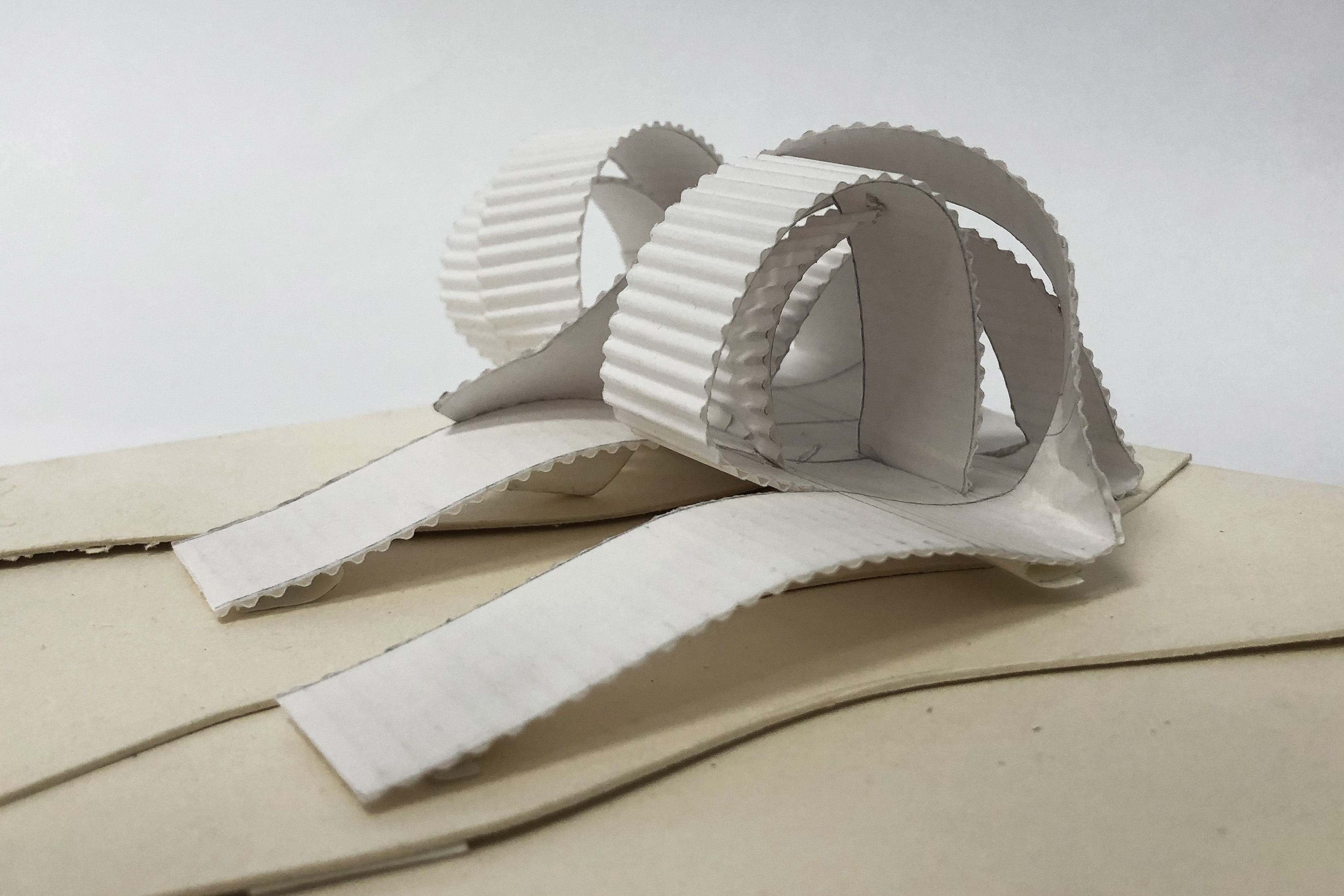 Danquah says that public spaces are rare in Ghana and that access to the site she selected for her Kaya Pavilion project is regulated. She envisions an open space surrounded by greenery where people can exhibit artwork or present performances. And she wants the design to reflect influences from the west African region.
"When I look for inspiration, I always go back to precedents reflective of the environment and culture I grew up surrounded by and see how I can take references from that," she says. "It's also very expensive to buy imported building materials, so I proposed using rammed-earth construction with locally sourced material."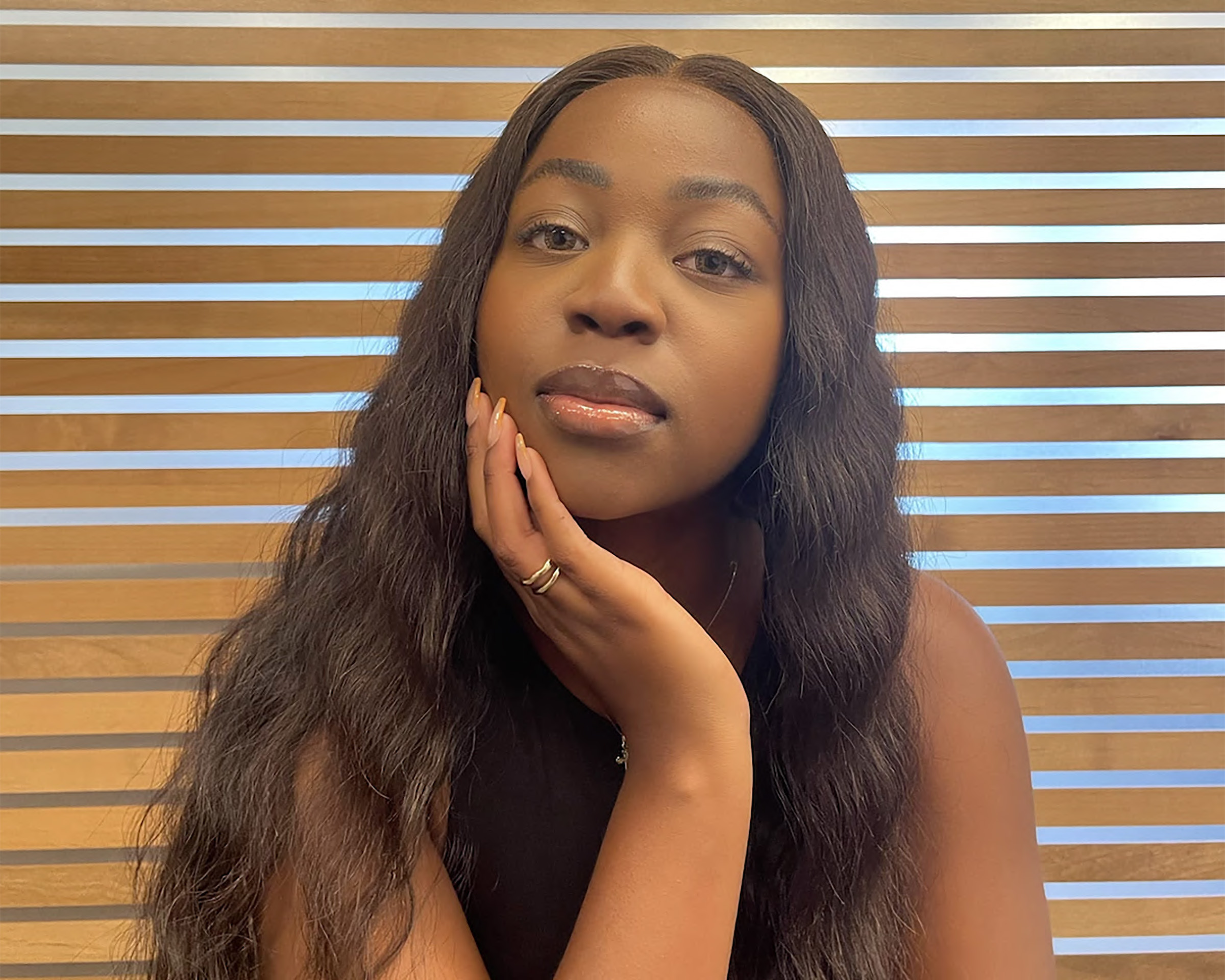 She also incorporated woven fibers into the design inspired by the communal act of having one's hair braided. "It's never one person who braids your hair, but three or four people," she explains. "As you're handing them the ties and extensions, everybody's talking and engaging. It's all about community."
Also an avid painter, Danquah decided to become an architect at 14 when she began visiting construction sites with her father. "He would give me life lessons at each site," she recalls with a smile, "saying things like 'In life, it's all about building a strong foundation.' We have always been very close."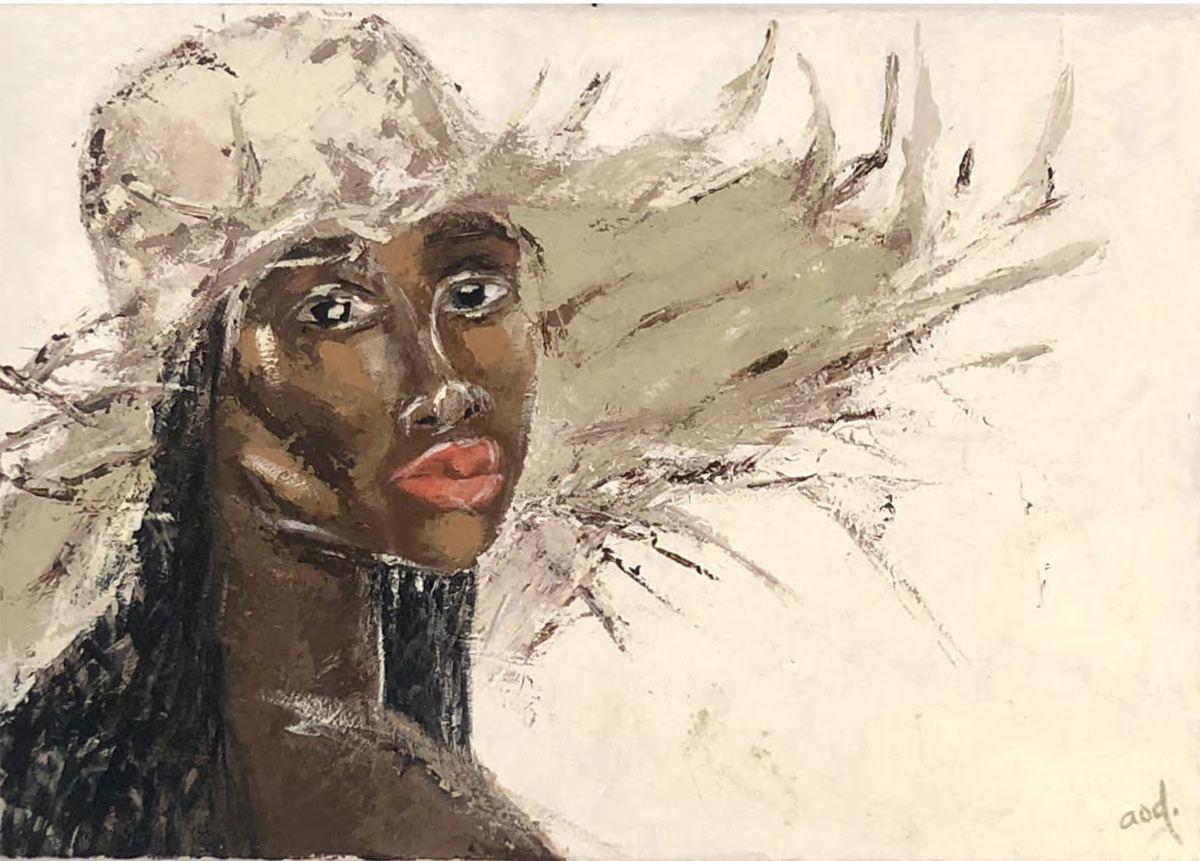 One of many international RISD students compelled to study from afar during the height of the pandemic, Danquah says for her the time away was a blessing. "The good thing about studio is that you learn from other students, but the pressure to work until 5 AM was hard for me," she explains. "Back home, I learned how to do things in my own time and stopped feeling guilty about not being in studio all the time. Maintaining that balance allows me to feel refreshed and able to do my work well."
"My goal is to begin cataloguing traditional Ghanaian architecture and then eventually to move back to Ghana and contribute to that legacy."
In addition to learning from her peers, Danquah says RISD faculty members Hansy Better Baraza and Carlos Medellin have had a huge impact on her work in recent months, showing her "that architecture is not just about the physical structure but also its impact on people and community." She is looking forward to returning to Ghana this winter for an architecture internship and also hopes to become a Maharam Fellow next summer.
"Ghanaian culture is very oral with little documentation," she explains. "My goal is to begin cataloguing traditional Ghanaian architecture and then eventually to move back to Ghana and contribute to that legacy."
—Simone Solondz
November 22, 2021