Bringing Personality to Mass Production
Image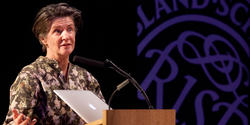 Dutch designer Hella Jongerius is on a mission. Since graduating from Design Academy Eindhoven and then founding her own studio in 1993, she has pushed industry leaders to make room for the imperfections and evidence of process that infuse mass-produced objects with character and allure.
As she continues to build her diverse body of work, she asks probing questions about form and function and responds with unexpected—and at times astonishing—answers.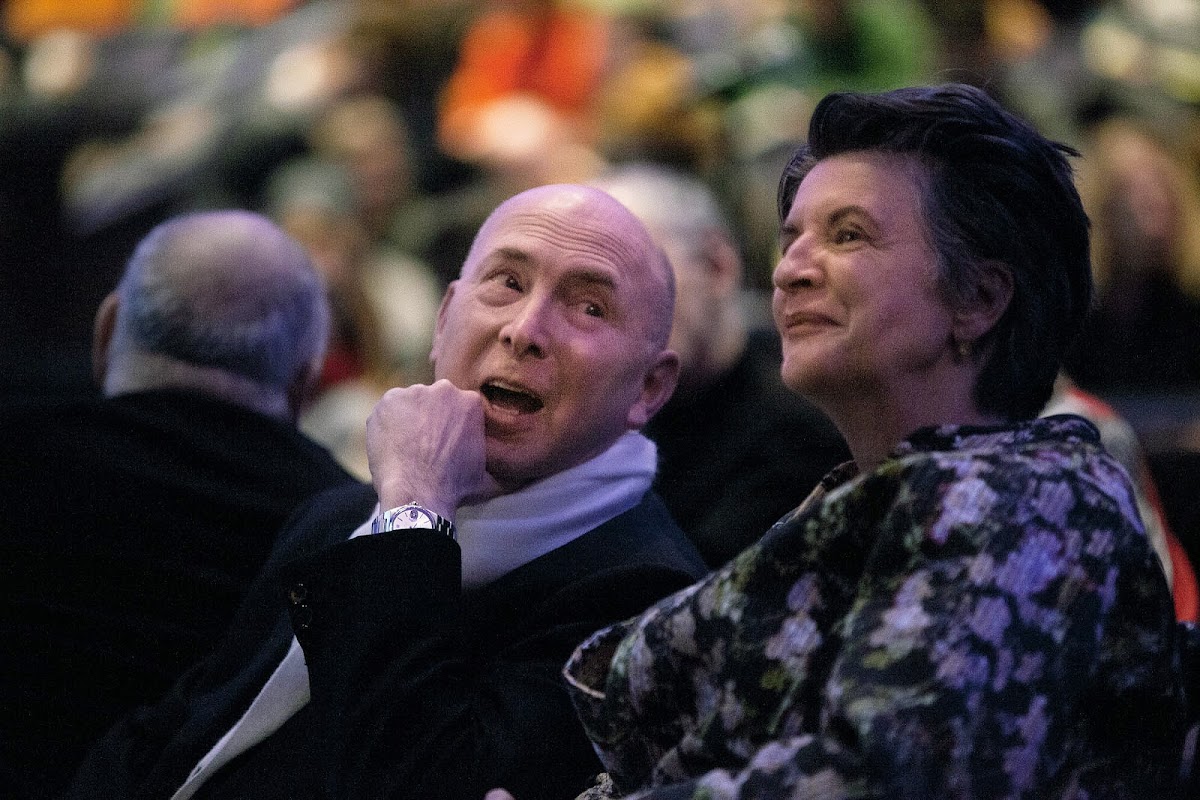 In welcoming Jongerius to RISD on Wednesday, December 4, President Rosanne Somerson described her as a "design icon, leading instigator and role model."
Senior Presidential Advisor Murray Moss—another icon in the design world and a longtime Jongerius supporter—chimed in to recall his first encounter with her intentionally warped B-Set dinnerware, which he promoted via his NYC gallery/emporium MOSS.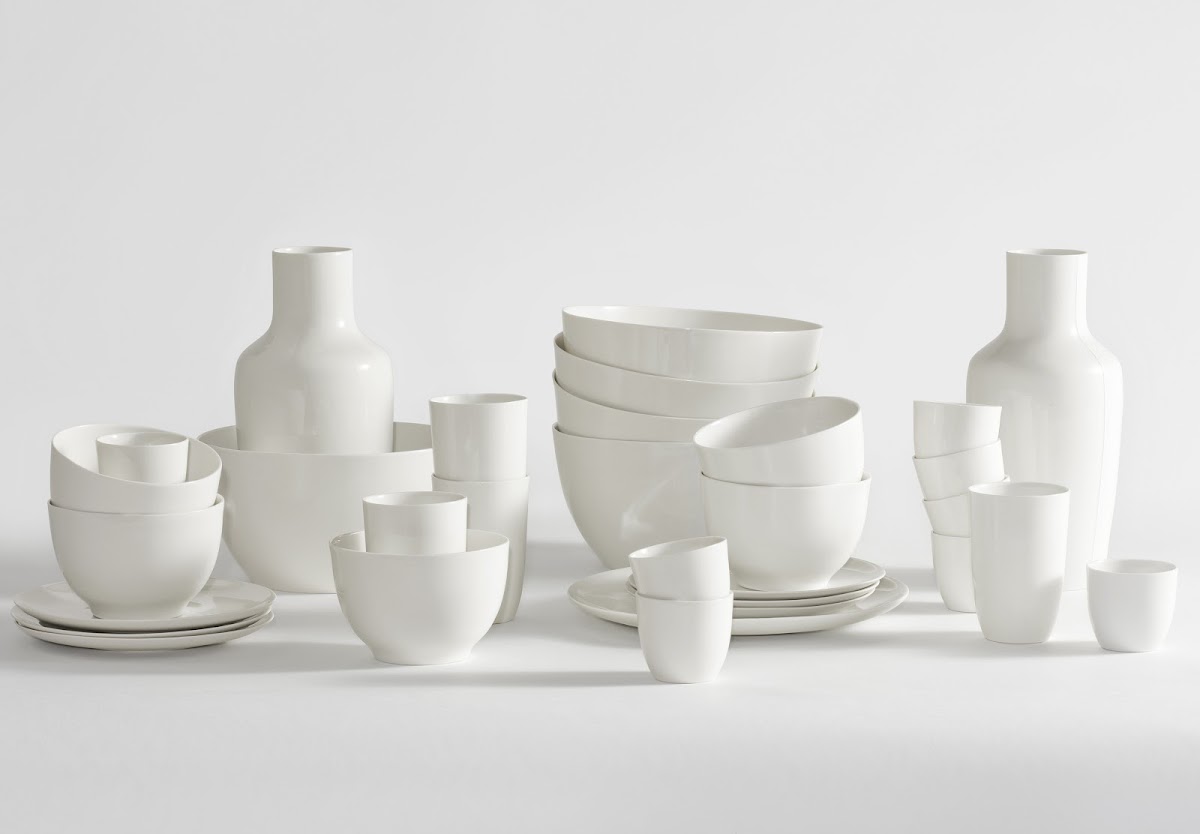 Jongerius spoke about B-Set (her "intuitive start") and almost everything she has since made as sincere attempts to rebel against the mainstream while working within the system.
"Designers are the filter between consumers and industry," she says, "and design itself is about people and relationships."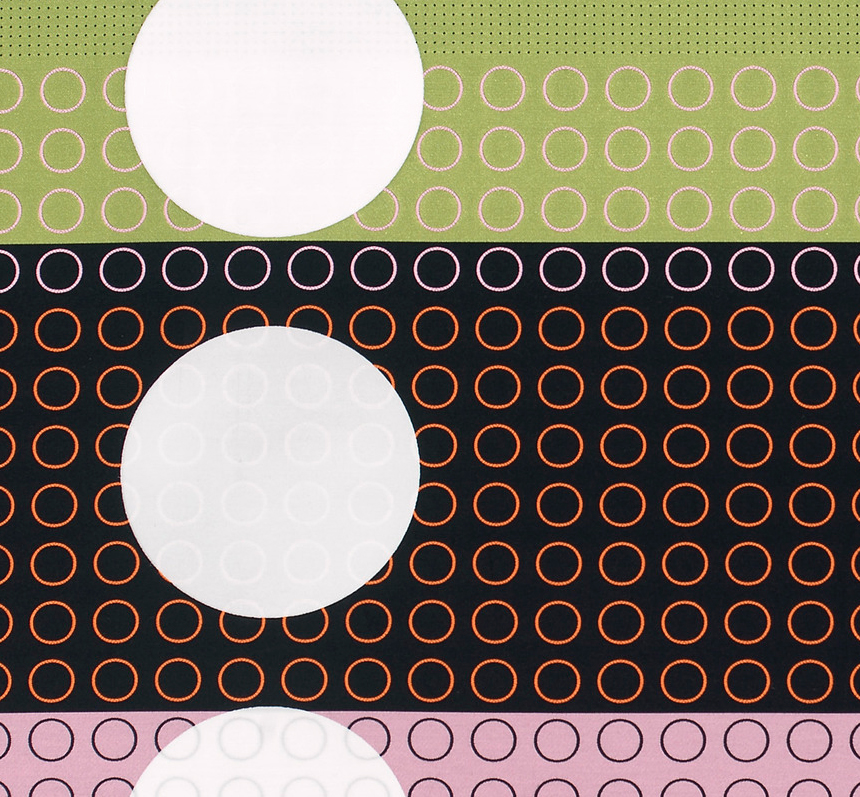 No matter what medium she's working in, Jongerius favors tactile materials. But the challenge, she says, is "how to capture the inherent life of the materials at a large scale."
One of her brilliant solutions to that problem is designing irregular patterns that lend off-the-rack upholstered objects an air of individuality. Repeat Dot Print (2002), for example—her first mass-produced fabric for international textiles giant Maharam—featured a repeat that spans more than three meters.
"Designers are the filter between consumers and industry."
And when the Swiss furniture company Vitra approached Jongerius to design a sofa, her initial reaction was: "I hate sofas." But by combining shapes and fabrics in unpredictable ways, she created an inviting new approach with Polder Sofa (2003).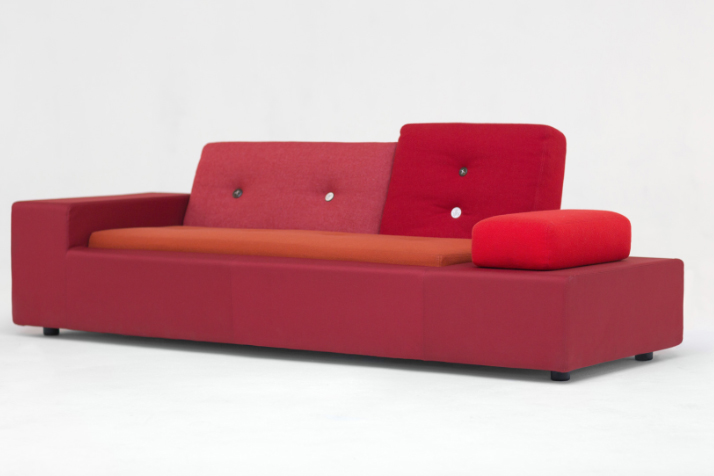 "The less freedom you have in the studio," Jongerius explains, "the more creative you have to be."
Case in point: designing Boeing 787 interiors for KLM Royal Dutch Airlines. Working within multiple constraints—including weight, fire retardant materials and a seemingly endless series of required certifications—she was able to breathe life into an otherwise sterile environment via such innovative approaches as wool seat covers in a variety of intermingled shades.

In recent years, Jongerius has been focusing on theory and research, presenting her ideas via such publications as Beyond the New: A Search for Ideals in Design—her 2015 manifesto with Louise Schouwenberg.
Her current installation Breathing Colour, which continues through February 9, 2020 at the Nationalmuseum in Stockholm, offers a deep dive into the relationship between shape, surface, light and perceived color.
"Context is so important," Jongerius explains. "Inside a museum, things become objects." And approaching the work from a pedagogical perspective allows us to better understand "what is novelty for the sake of novelty and what is true cultural innovation."
"What is novelty for the sake of novelty and what is true cultural innovation?"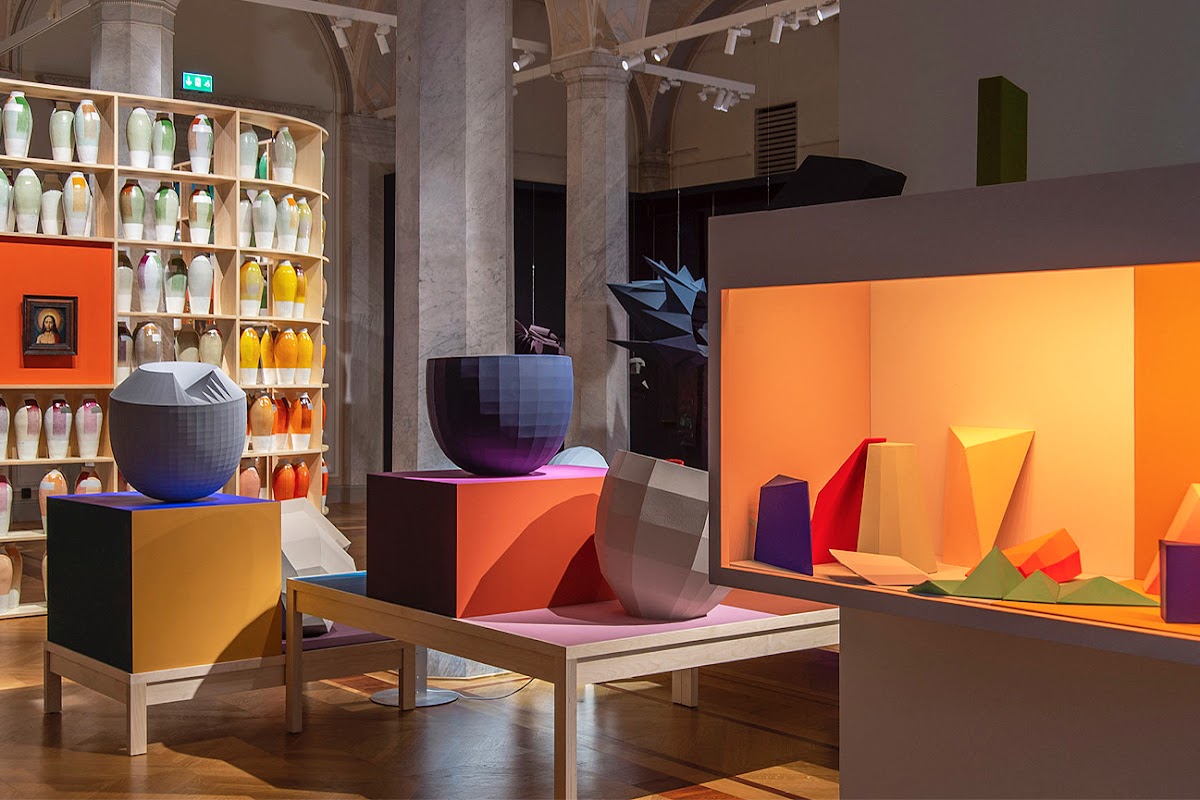 Given her background in textiles, it's no surprise that Jongerius considers the age-old craft of weaving in questioning cultural shifts and social phenomena.
In describing Space Loom—a recent installation at Lafayette Anticipations in Paris in which she transformed an entire building into a massive vertical loom—she says, "My interest is in unravelling a piece of cloth and in deconstructing hierarchies. What if the warp becomes more important than the weft?
"Textile is culture," she adds. "The digital world is flat, which means we're losing our culture."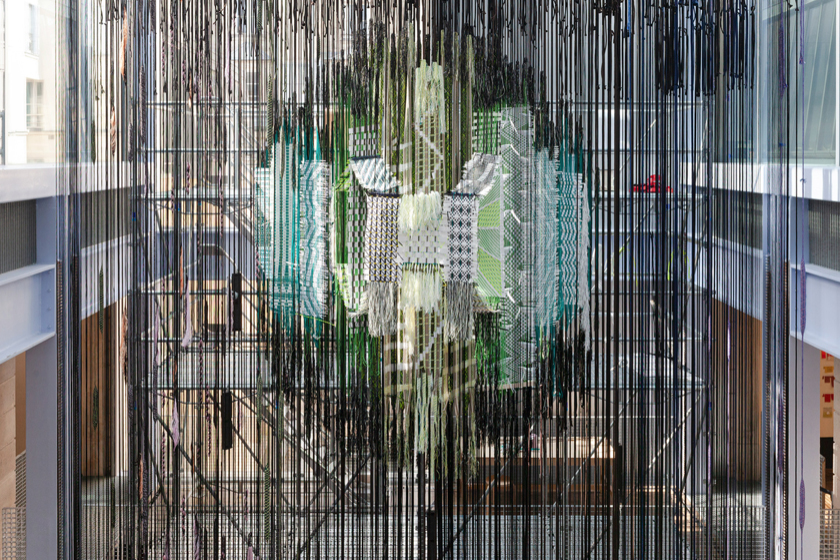 But Jongerius, who is perpetually looking ahead and is well in tune with digital realities, says that "design must always relate to the world we live in."
In response to a student who asked her to recommend a platform for emerging artists hoping to break into commercial design, she quickly asserted, "You have a great platform: Instagram! It will take 10 years of hard work before people start calling, but they will look at your Instagram account."
—Simone Solondz / top two photos by David O'Connor
December 12, 2019