Now on View
Image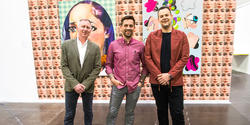 As returning students bring RISD's campus back to life, Mark Moscone 88 PR and his team in Campus Exhibitions—fellow alums Kevin Hughes MFA 08 JM and Gunnar Norquist MFA 06 SC—are planning and installing a wide range of shows highlighting the work of current students and recent grads. Here Moscone reflects on how student work has evolved over the years, what key takeaways have come out of the pandemic and what's in store for the coming year.
How have campus exhibitions changed since you started working at RISD in the late 1980s?
Other than the addition of Sol Koffler and the Gelman Gallery, we've been working with the same spaces again and again, but they always seem new and fresh because the work is always different. The students are constantly experimenting and having new conversations, so we're continuously surprised. And as materials and techniques change, students use them to push the boundaries, which is always fun to see.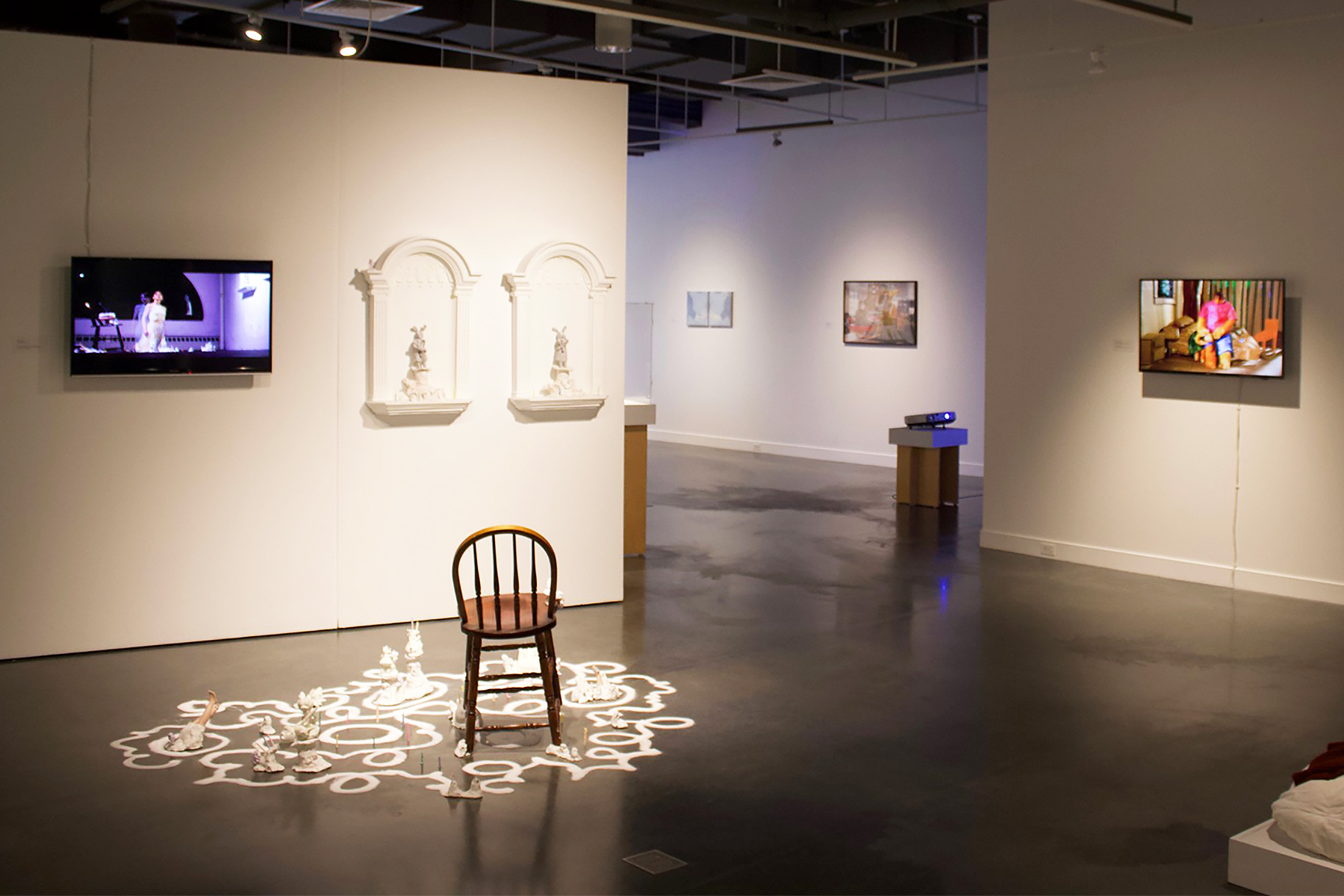 What do your colleagues bring into the mix?
I'm so grateful to have Gunnar and Kevin on board. They both have active practices as makers, and between the three of us, we have a deep institutional memory about RISD's history. They each add so much to the conversation.
"We've been working with the same spaces again and again, but they always seem new and fresh because the work is always different."
It seems like today's exhibitions are more multidisciplinary than in the past, even in the department-specific shows. Do you find that to be true?
Absolutely. Students are very engaged in the mediums they're studying, but they also want to branch out and do other things. So, a painter might be making textiles and installations in addition to paintings. It's so much more open now than it used to be, and the students are really driving that change. 
 
What have you learned over the years about what kinds of shows are most successful?
Visitors generally respond well to the unexpected, be that scale, color or texture. Work that speaks to current conversations like racial injustice, climate change and social equity garners a lot of attention. Also, shows that change the gallery to create a specific environment—by using controlled lighting, for example—often have a good result as well. I'm thinking of Prisoner's Cinema, which ran at Gelman a number of years ago, and the 2019 Jewelry + Metalsmithing triennial. 
How involved are students in conceiving new exhibitions?
They work with faculty for departmental shows but really drive the exhibitions at Gelman. That's the objective for that gallery: giving students curatorial experience. The student curators are responsible for every facet of those shows: layout, graphics, advertising. A lot of my work with them is just asking questions and helping them to think things through. Grad students are often involved in curatorial decisions at Sol Koffler as well.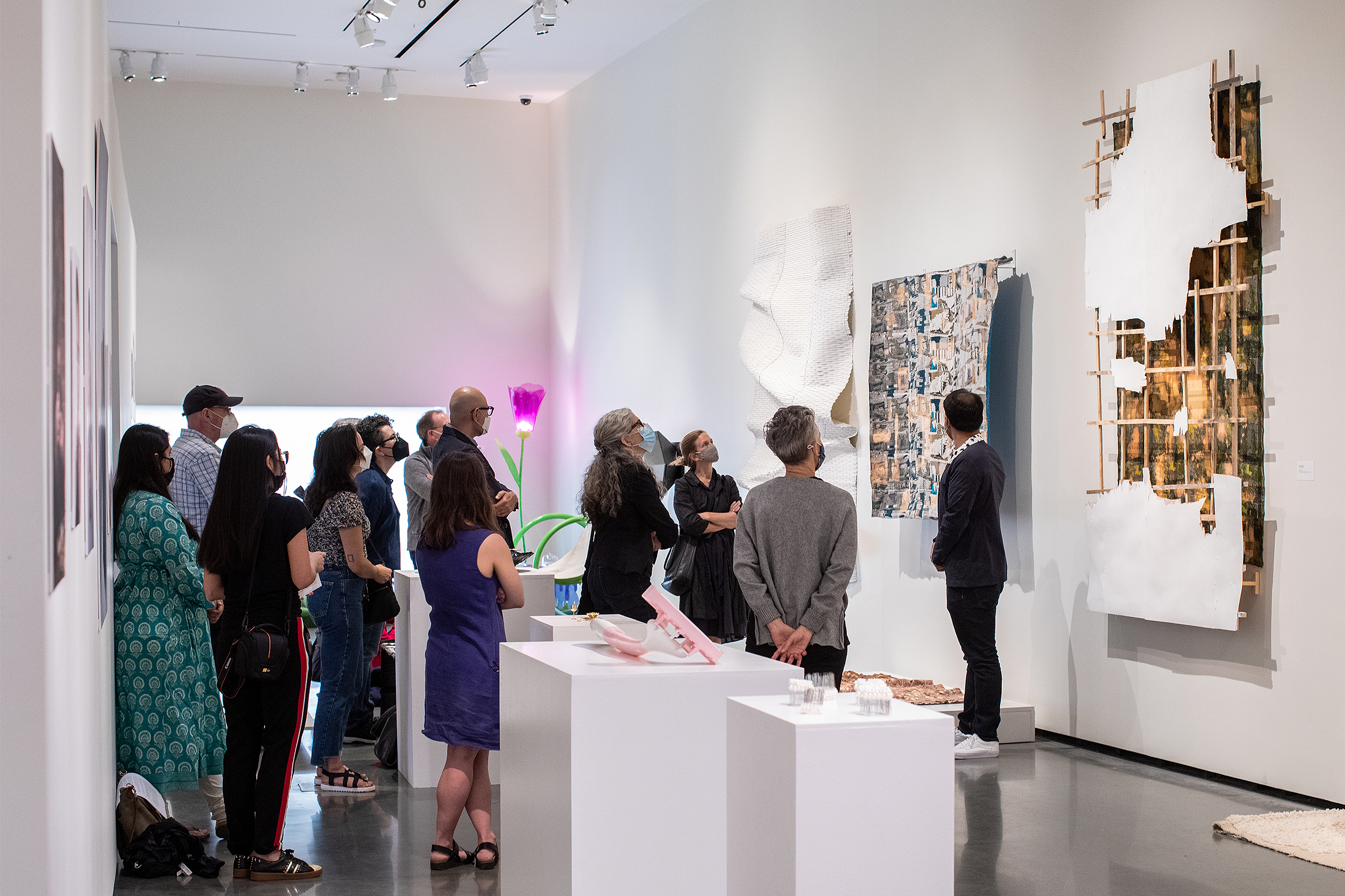 Is the planning and layout all done digitally at this point?
Curators will draft a layout on the computer, but it's tentative. When the work arrives in the gallery, they see the scale and discover interesting relationships between pieces, so the layout almost always changes. I try to get student curators to see how contrasting two pieces helps each work stand on its own. Scale is really important too. 
"I try to get student curators to see how contrasting two pieces helps each work stand on its own."
What can you tell me about RISD's first-ever Black Biennial, planned for this coming winter?
The conversations are just starting around this so there isn't much to report on now. In 2019 Photography student Rey Londres 22 PH was working with the RISD Museum and suggested that since we've been running shows focused on the Black community every two years or so, it made sense to create an official biennial. He will curate the show working with faculty mentor Shiraz Gallab in the Graphic Design department, who just joined RISD as part of the race and decoloniality cluster hire.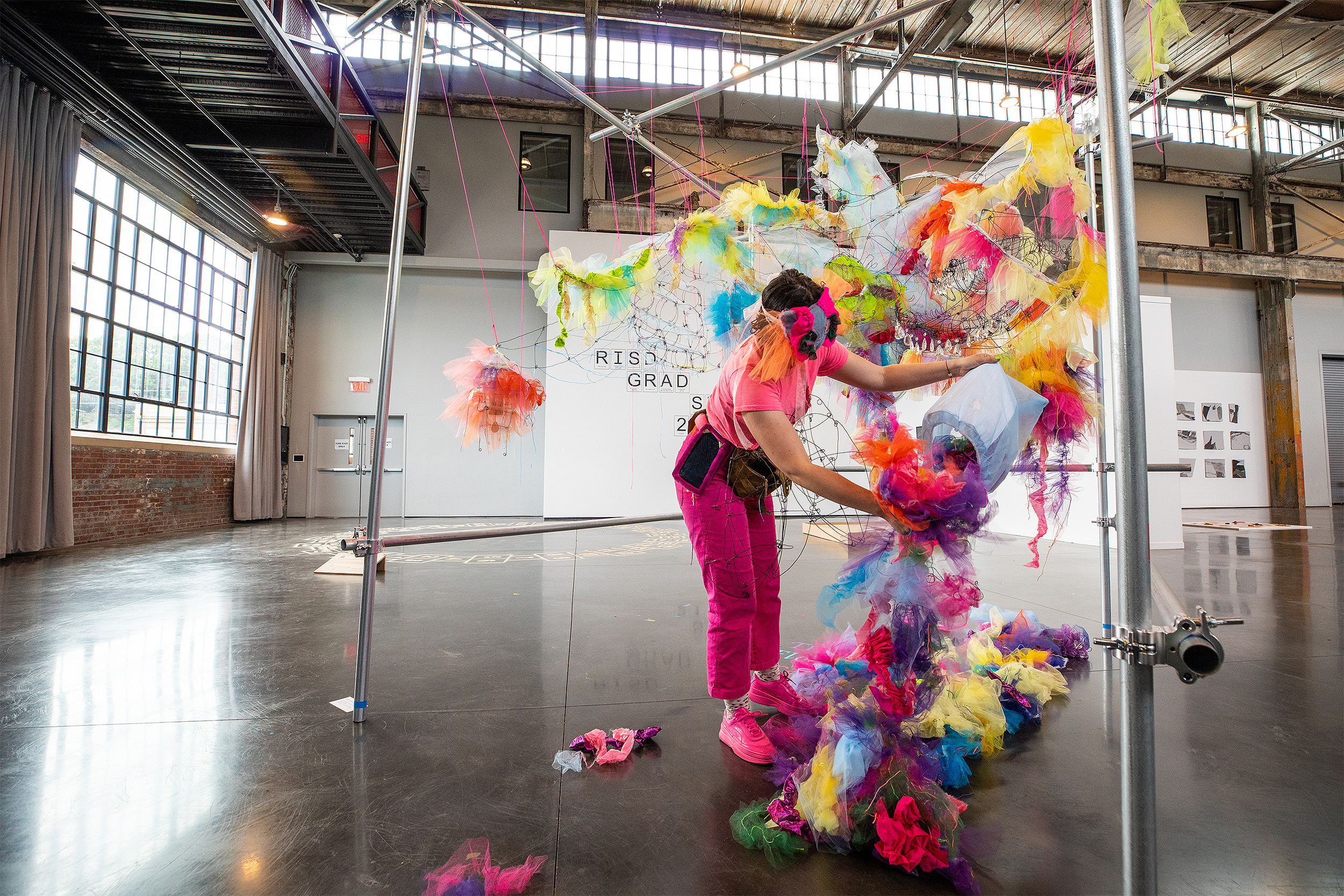 How has the pandemic affected the way RISD shares student work? Will the Grad Show, for example, continue to have a digital component in the years to come?
Yes, that online platform makes good sense and we're so thankful for the very generous help from the digital initiatives team at the RISD Museum who created it. It gave the recent grads great visibility on the global level and really made things happen for some of them.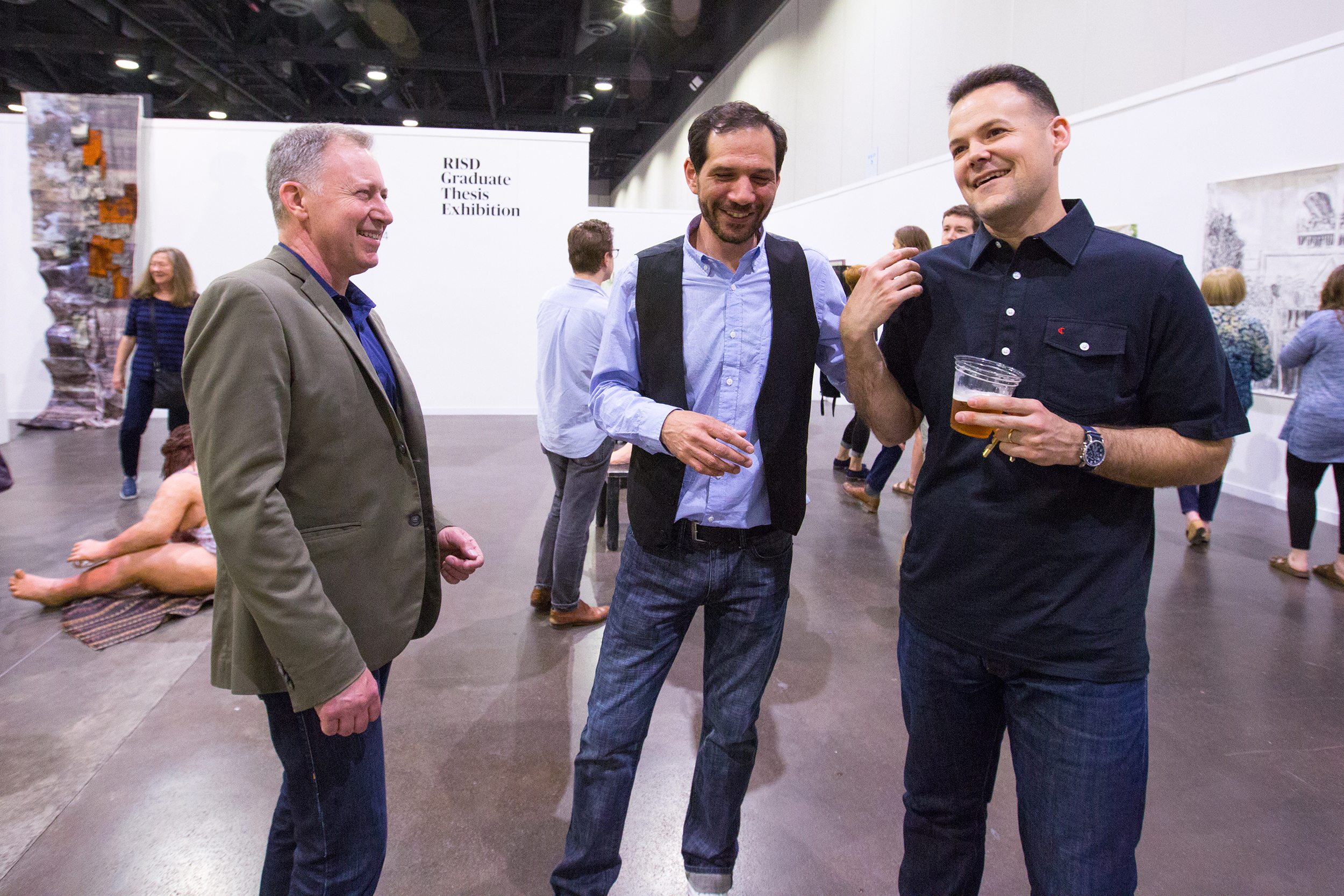 Are students welcome to invite parents and friends into the galleries this year?
Yes, RISD galleries are once again open to the general public. Visitors are required to wear masks, and openings are for current students, faculty and staff only, but we are very excited to otherwise welcome the community back into the galleries.
—interview by Simone Solondz / photos by Jo Sittenfeld MFA 08 PH