A New Academic Year Begins
Image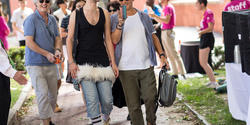 After a week full of Orientation activities, the 481 incoming students in the Class of 2023 crowded into the RISD Auditorium on Tuesday, September 3 for Convocation.
In welcoming new students to the official start of the academic year, President Rosanne Somerson quoted recently deceased Nobel Prize-winning novelist Toni Morrison: "Tell us what the world has been to you in the dark places and in the light. Don't tell us what to believe, what to fear. Show us belief's wide skirt and the stitch that unravels fear's caul."
"Success as an artist or designer comes not only via breakthroughs but also through setbacks."
The president reminded students to "be exactly who you are at RISD" and said "success as an artist or designer comes not only via breakthroughs but also through setbacks." She also urged them to let materials and processes as well as their eyes and hands drive their work in studio, making art in service of truth, intentionality, imagination and our shared humanity.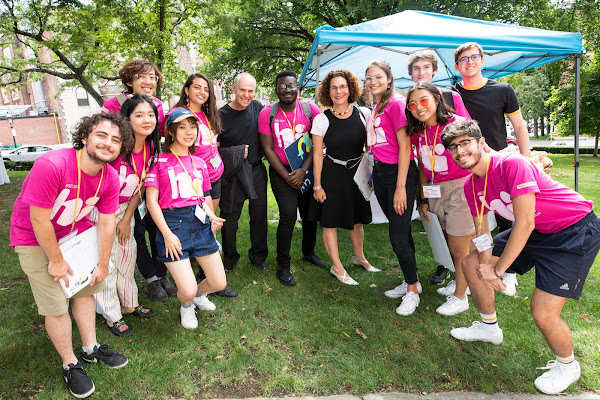 Provost Kent Kleinman, who just arrived at RISD last March, also welcomed students, noting that—like them—he is both excited and proud to join the RISD community. Other newcomers this fall include 54 transfer students, 226 graduate students, 10 new full-time and 26 new term-appointed faculty members.
Kleinman spoke about the central and oftentimes nebulous role of materials in the lives of artists and designers, citing works and scholarship by cultural giants such as Rembrandt and Josef Albers alongside more recent breakthroughs and observations by William Kentridge, Stelarc and such members of the RISD community as associate professors Paula Gaetano-Adi and Leora Maltz-Leca and internationally acclaimed artist Jenny Holzer MFA 77 PT.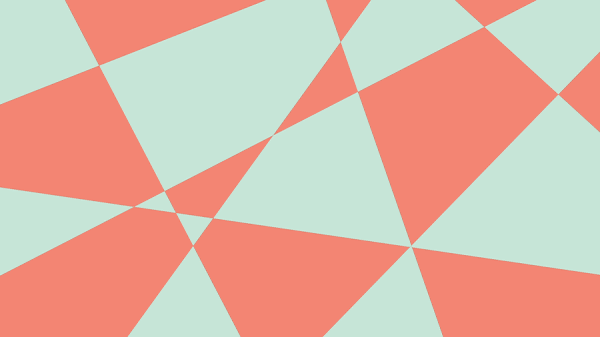 Kleinman's upbeat address touched on "the heroic failure of the conceptual in the face of the empirical," the "messy, loopy" nature of matter and our contemporary take on climate as "a designed condition."
RISD's newest students listened intently throughout the short ceremony, which also included a warm welcome from Museum Director John Smith. They're part of the most diverse class ever, with 30% identifying as people of color and 37% as international students from 25 countries around the world. The class also includes more first-generation college students than ever, with a 24% increase over last year.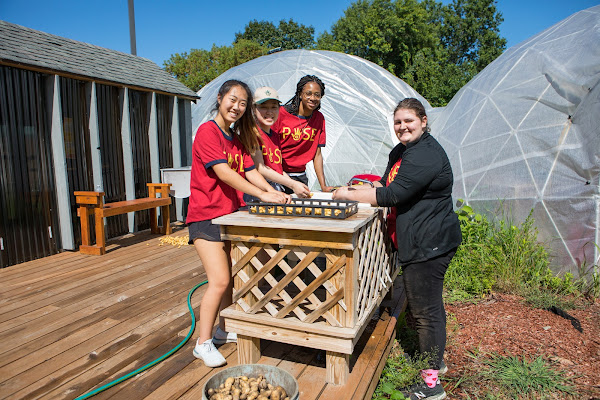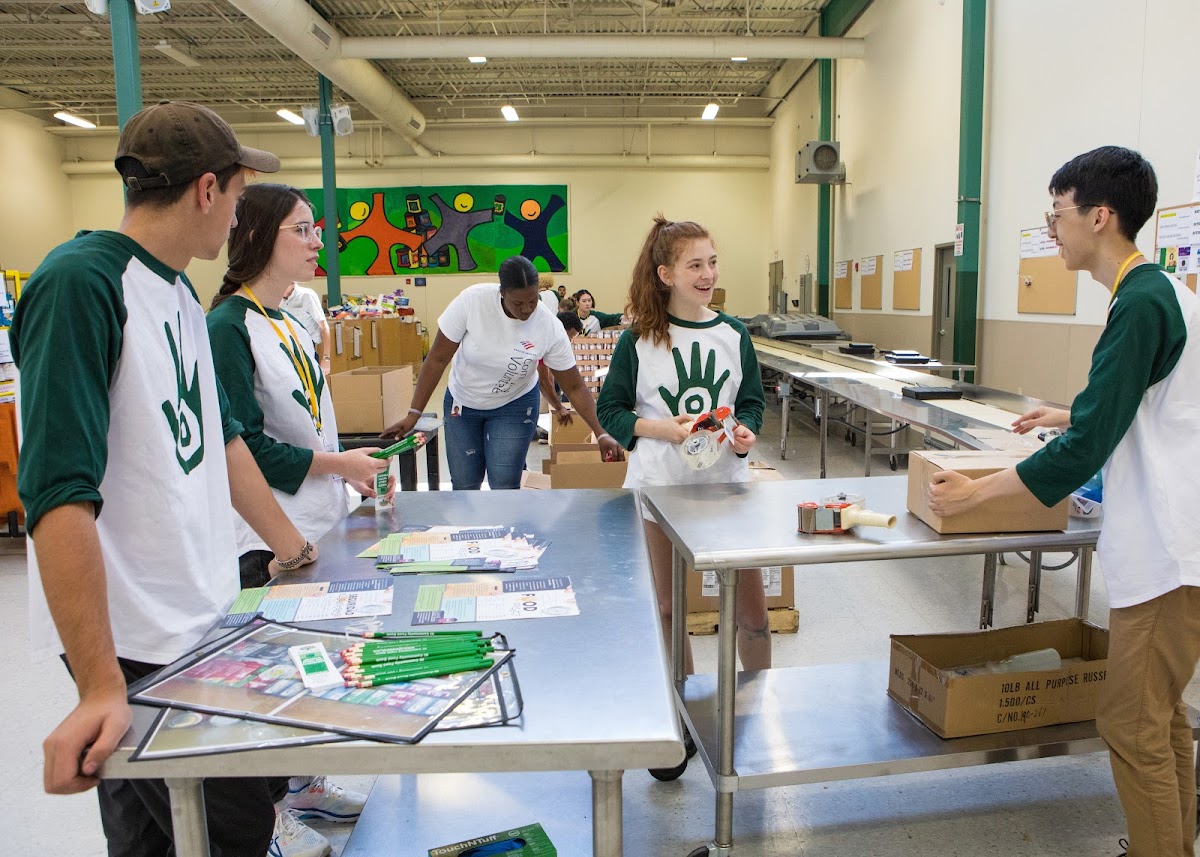 "Our staff and faculty are working tirelessly to make RISD a place where differences are welcomed," said Somerson, "a place where students are free to become truer versions of themselves. As we enter this new academic year, I hope that our beliefs will triumph over fear, and that by further developing our abilities to face great challenges and opportunities we build even stronger expressions of what we believe in and stand behind."
—Simone Solondz / photos by Jo Sittenfeld MFA 08 PH