Artists of All Ages Access RISD through Pre-College and Other Continuing Ed Programs
Image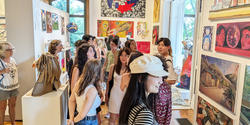 The energy on campus was contagious at the end of July as nearly 530 Pre-College students from across the country and around the world shared their work with family and friends. Now in its 51st year, the Pre-College program—a cornerstone of RISD's Continuing Education program—continues to offer rising high school juniors and seniors the chance to experience life as a RISD undergrad. Students begin the five-week session with foundation studies before selecting from a wide range of majors, from architecture to glass to animation.
"Young artists and designers have access to so many different offerings," says Director of Academic Programs Andy Jacques, "and it's really incredible to see students from Pawtucket [Rhode Island] working in the studio alongside students from Beijing."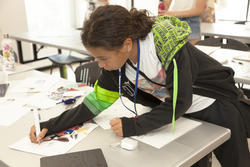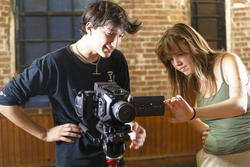 Rising high school senior Amelia McGovern traveled to RISD from Los Angeles and opted to major in sculpture. Her family made the trip to Providence for the closing exhibitions and marveled at the cardboard elephant (A Conservative Head) she contributed to the Woods-Gerry Gallery show. "I am definitely applying to RISD next year, probably early decision," says the emerging artist. "This has been an amazing experience!"
CE's Executive Director John Murphy says that most if not all Pre-College students end up applying to RISD for college and a healthy portion of them are accepted each year. Murphy could not be more pleased with this year's programming. "We're really leaning into offering programs in many different formats," he says. "Having the ability to take CE classes in person, online or in a hybrid format makes RISD even more accessible and is part of our strategic long-term planning."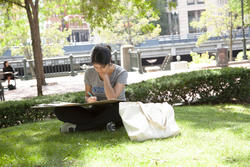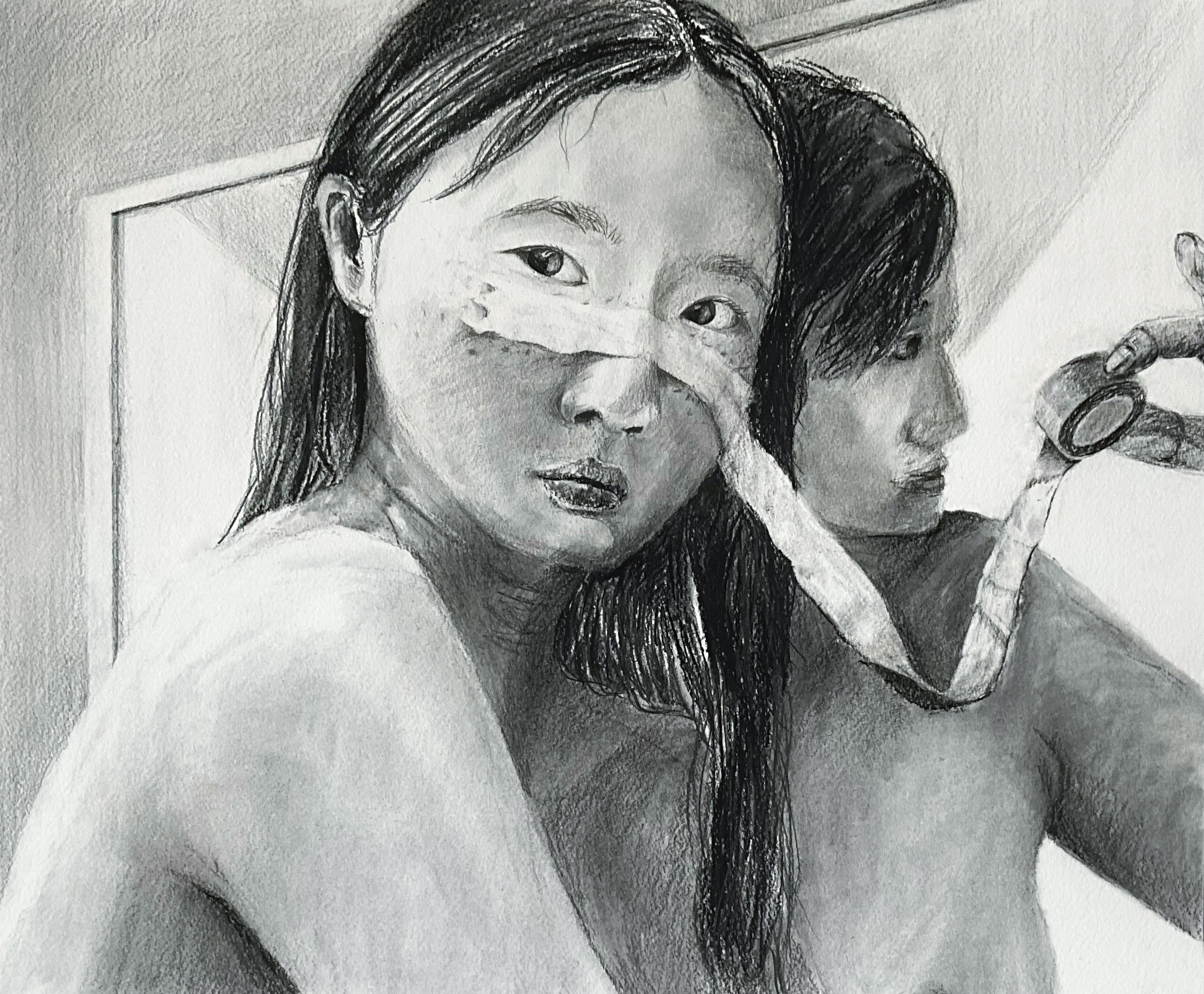 In addition to creating a transformative Pre-College experience for this year's cohort, Murphy and his team are simultaneously offering in-person summer art classes and camps for kids and teenagers, online courses for adults, the all-virtual Advanced Program Online and the Summer Teen Art Institute in Shanghai, China. Now in its second year, the overseas program was offered this summer in a hybrid format, with students and on-site tutors (RISD alums Spencer Liao 20 JM and Iris Chan 22 JM) living and working at the HD Shanghai Bilingual School and faculty leads Zooming in from the US.
A key tenet behind all of the programming is accessibility—making art and design education available to working parents who might only have time for their own development late at night, international students unable to make the journey to Providence and local students with limited financial means. "The online classes are really affordable, accessible and flexible," Murphy notes. "They are one of the key ways that CE contributes to RISD's Social Equity and Inclusion goals."
"It's really incredible to see students from Pawtucket [Rhode Island] working in the studio alongside students from Beijing."
Arts nonprofits Creatives Want Change and Crafting the Future are among the organizations funding CE students from low-income households and RISD is also expanding its partnership with the Rhode Island Department of Education (RIDE) this year. "This summer we offered eight enrichment courses with RIDE," says Jacques, "in everything from watercolor painting to architecture to interior design." Beginning in the fall, CE will also be offering classes that confer high school credits and explore career paths in art and design.
"We describe our programming as 'art and design wherever you are,'" Marketing and Communications Director Jessica Egan explains. "No matter where you are in your journey— whether you're a beginner or advanced, you're expanding your skills, putting together a portfolio, or exploring a new creative passion—RISD Continuing Ed can help you embrace your next stage of growth."
Simone Solondz / student photos by Adam Mastoon
August 23, 2023