Larissa Belcic
Critic - Landscape Architecture
Image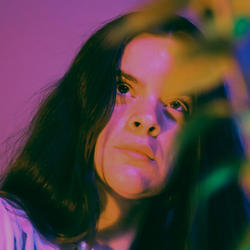 Larissa Belčić (he/she/they) is an artist, designer, researcher and intuitive from northern New Jersey/occupied Munsee Lenape land. Their ancestry contains three branches that meet in West New York, New Jersey; immigrant settlers from Udine and Sicily (Italy); and Istria (Croatia).
Belčić is a cofounding principal of Nocturnal Medicine, a nonprofit design studio working to transform cultural relationships with the environment through experience design and installation. Their work centers sacred connection, integrating the realms of the spiritual, creative and environmental to craft the cultural infrastructure (social spaces and practices) necessary for facing environmental crises. Nocturnal Medicine has been featured in journals such as Scapegoat and MIT's Thresholds, alongside mainstream publications such as Bloomberg's CityLab. They are currently a member at NEW INC, a museum-led incubator.
As a landscape practitioner, Belčić is committed to full-being practice that locates, implicates and entangles the self. Their practice extends across all aspects of their life and is rooted in the belief that being alive itself is an ecological experience. Belčić's work often takes on the shadow side of the contemporary environment, highlighting polluted lands, waste and energy infrastructure and outer- space colonization.
They have worked as a designer and researcher with TerreformONE, OFICINAA and New Jersey's Melillo Bauer Carman. With OFICINAA, work includes designs for MoMA PS1's Young Architect Program, Munich's Pinakothek der Moderne, as well as consulting on extreme heat and climate adaptation for the cities of Cambridge, MA and Tel Aviv. With MBC, Belčić worked on a range of playgrounds and public spaces for Jersey City, NJ. They have an MLA from the Harvard University Graduate School of Design and a BA in Linguistics from Boston College, and they are trained as a death doula.
Fall 2022
LDAR-22ST-01 Advanced Design Studio Elective
Wintersession 2023
LDAR-8900-05 ISP Major

LDAR-W217-01 Research Methods For Design