Teaching + Learning in Art + Design
Image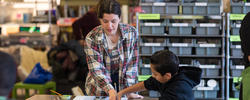 Teaching + Learning in Art + Design (TLAD) offers graduate students a strong foundation in contemporary theory and practice in art and design education. Recognizing that access to high-quality visual art education is a matter of equity and social justice, here you work across a broad spectrum of contexts to design and deliver transformative art and design learning experiences.
In (and out of) the classroom
Our programs attract artists and designers who want to be agents of change in a variety of settings, including PK-12 schools, art museums and galleries, nonprofits, and community organizations. Through our programs you'll discover diverse learning opportunities at RISD and Brown University, and through community collaborations in Providence and across Rhode Island.
Image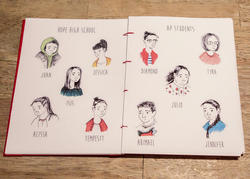 Image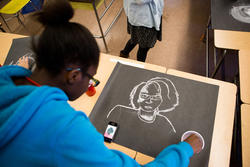 Image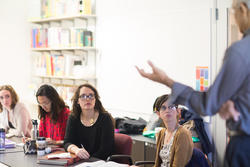 Alumni
After RISD, TLAD alumni go on to work as art educators and advocates in a broad range of contexts. Graduates from the MAT program teach art and design at PK-12 public, private and charter schools in the US and around the world. MA alumni hold leadership and education positions in museums, school districts and government agencies, and even start their own community-based art programs.