Architecture Crits Online
Image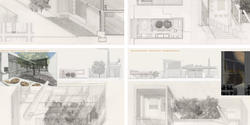 As RISD's fall semester came to a close in early December, students in every department shared their work via online videoconferences with faculty members and visiting critics from around the world. In the Architecture department, these virtual reviews were enhanced with such online tools as a shared whiteboard that allowed critics to annotate student renderings in real time.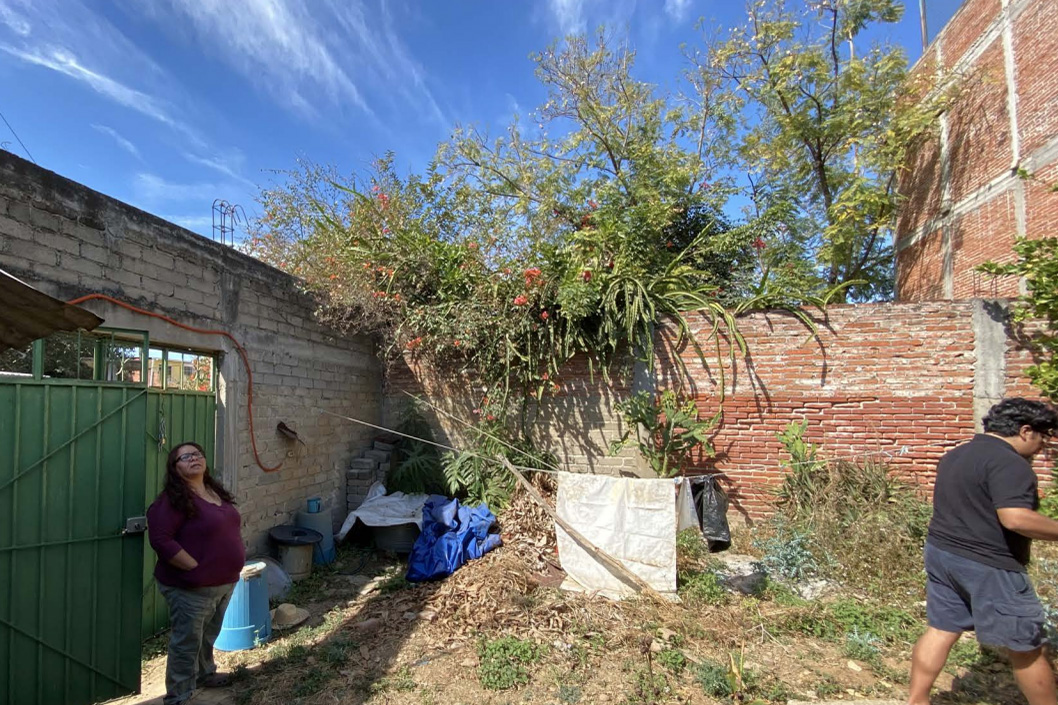 Professor Silvia Acosta wrapped up her Public House: Misión Diletante class with a series of crits that included the project's clients, Mexican artists Josué Vázquez Saldaña and Selene Márquez Martínez, whom she met during a Wintersession class in Oaxaca City this past February. The goal of the fall studio, she explains, is to use locally sourced, handmade adobe blocks in designing a new live/work space on the couple's lot just outside the city center that incorporates outdoor space, studio and exhibition space, a large outdoor oven and—most importantly—imagination.
"The practice of architecture is one of discovery, a contemplative act dependent on proceeding before knowing."
"The practice of architecture is one of discovery," Acosta says, "a contemplative act dependent on proceeding before knowing. This process requires a search for order: the arrangement or organization of spaces, elements and inhabitants according to a particular set of principles."
Grad student Yuan Tao MArch 21 attempted to create order with a "permeable spine" that provides a sense of continuity and connects the open-air entry he designed to the covered workshop, interior courtyard and two-story studio and living space at the back of the lot. Visiting critic and RISD alum Chelsea Limbird MArch 09 appreciated Tao's attention to light and its effect on color, while Matthew Bohne BArch 15 and Dane Clark MArch 15 both wondered whether the spine could engage more visibly with the site's street-facing façade.
Students in Urban Ecologies—a required class coordinated by Professor Hansy Better Barraza and co-taught with fellow RISD luminaries Laura Briggs BArch 82 and Anne Tate—were charged with designing residential housing for a large site in Boston's Roxbury neighborhood. Rather than focusing on the housing units, they were asked to think about long-term resiliency, community care and programming that would contribute to the neighborhood's vibrant Black culture. Affordable housing expert Raymond Demers, who heads up the prestigious Rose Fellowship, was among the visiting critics assembled for the day.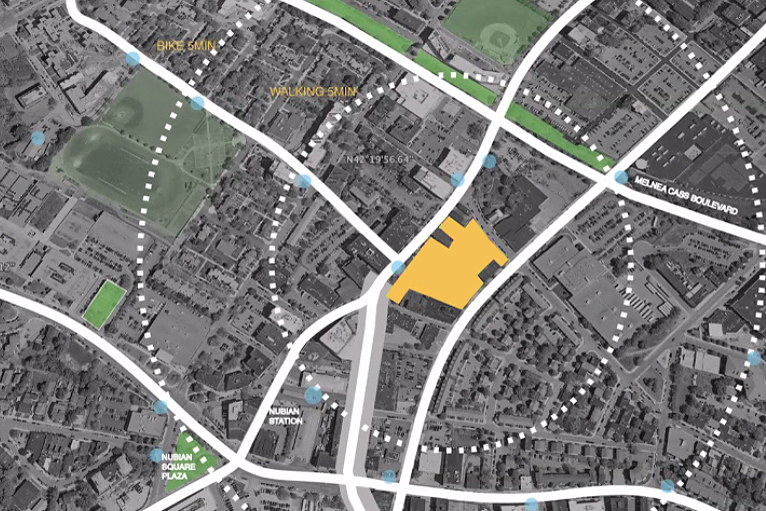 Undergrads Jichen Zou BArch 23 and Yuki Cao BArch 23 teamed up to design a massive, seven-story mixed-use building that incorporates vertical greenhouses, ground-floor retail establishments, a public plaza and amphitheater and a mix of studio, one-bedroom and two-bedroom apartments. Their clever use of shifting floor plates allows each level of the building to recede further so that the structure as a whole does not appear to overwhelm smaller buildings in the neighborhood.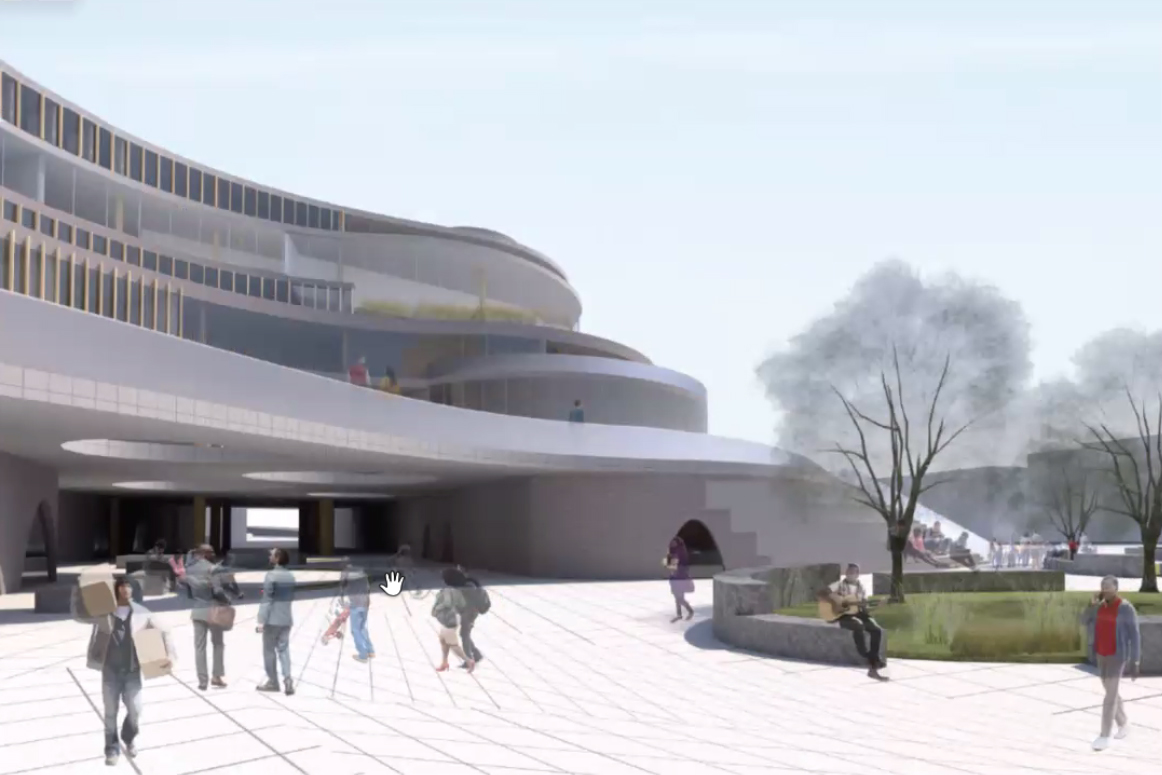 "I think the strategy of cutting and shifting is a good one," Briggs noted, "and the overall project would build community, which I applaud." Professor Jonathan Knowles BArch 84 appreciated how complete their proposal was but advised the students to reflect on which design aspects they would consider elemental to the project.
Also focused on urban development, new Assistant Professor Jess Myers hit the ground running this semester with Cities: Chicago, a core studio for grad students coordinated by Cara Liberatore and aimed at cultivating affordable and equitable public housing. "The goal was to help students think through how ambitious policy and design can work together to create a different kind of future for public housing," she explains.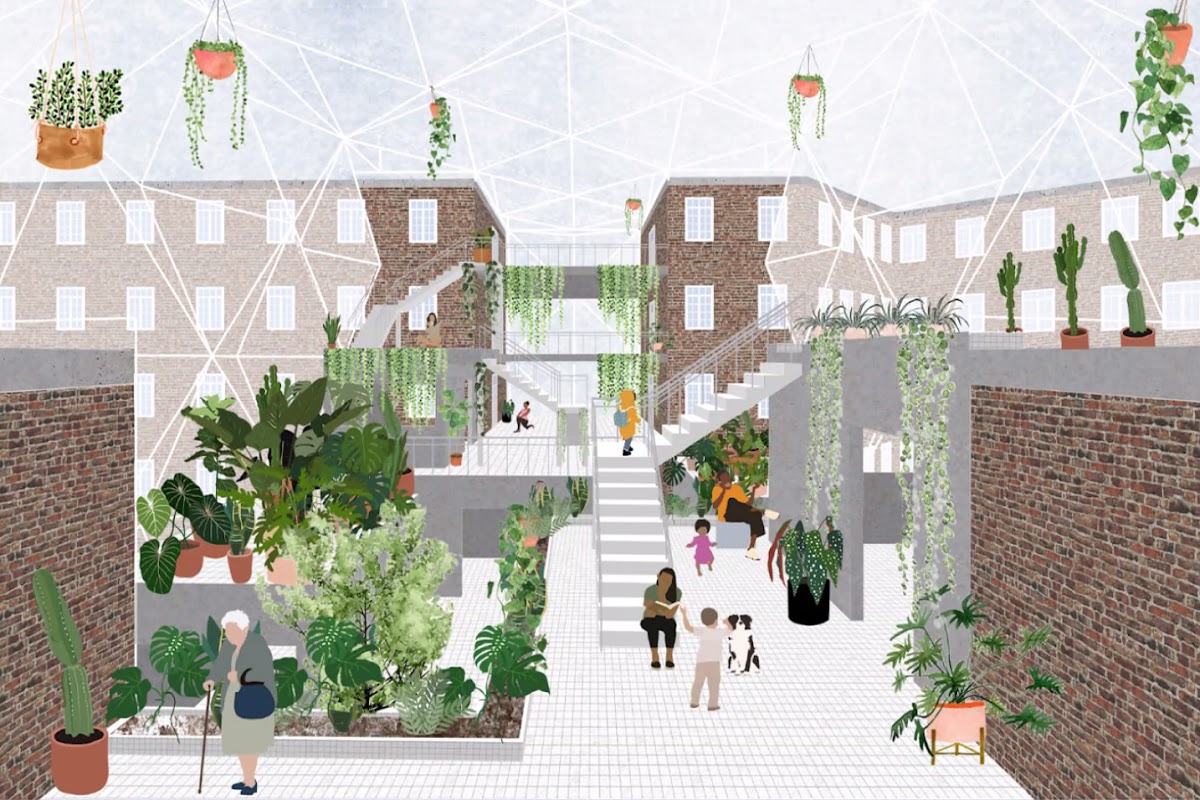 Student proposals were incredibly ambitious, reworking failing public housing to include everything from community gardens, libraries and gymnasiums to living spaces designed for the differently abled and double-wide sidewalks that would promote "stoop culture."
José Mata MArch 22 and Remi (Wenyue) Qiu MArch 22 went so far as to incorporate an aquarium on the ground floor of their structure, where residents could observe local fish species diverted from the nearby Chicago River. "I applaud you for joining the long list of dreamers who think they can change the flow of the Chicago River!" exclaimed visiting critic Lisa Lee, executive director of the National Public Housing Museum in Chicago. Reviewers also appreciated the more practical aspects of their proposal, like their attention to air quality, natural light and providing amenities and views to everyone in the mixed-income community.
"I applaud you for joining the long list of dreamers who think they can change the flow of the Chicago River!"
From reinventing low-income housing to building on existing community strengths to honoring traditional construction techniques, these classes develop Architecture students' abilities to serve future clients in the real world. They encourage deep research combined with personal insights and, of course, offer constructive criticism from a wide range of practicing professionals.
—Simone Solondz