Bo Smith
Lecturer - Film/Animation/Video
Image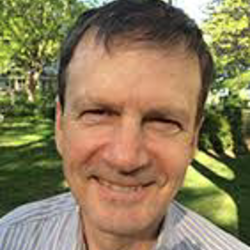 BA, Dartmouth College
MA, Vanderbilt University
Bo Smith led the Film Program at the Museum of Fine Arts in Boston for 21 years from 1987 to 2008. During this time, he originated and supervised the production of numerous film festivals, including the Boston French Film Festival (starting in 1996), the Boston Jewish Film Festival (starting in 1989), the Boston LGT Film & Video Festival (at the MFA starting in 1991), the Boston Festival of Films from Iran (starting in 1995), the Boston African Film Festival (starting in 2000), Boston Human Rights Watch Film Festival (starting in 2001), and the Boston Turkish Film Festival (starting in 2003). In addition to festivals, the MFA Film Program was distinguished for its attention to presenting the work of New England film artists and presenting widely varied films on art and artists.
During each of the final ten years of Smith's tenure at the MFA, he oversaw presentation of over 700 programs with audience totals surpassing 70,000 annually. Many of these programs featured post-screening discussions with guest artists including Alan Arkin, Stockard Channing, Chen Kaige, Chow Yun-Fat, Merce Cunningham, Carlos Diegues, Henry Louis Gates, Peter Greenaway, Ed Harris, Jean-Pierre Jeunet, Sandrine Kiberlain, Julian Schnabel, Liv Ullmann, and Melvin Van Peebles. While at the MFA, Smith also oversaw concerts, featuring a wide array of artists including They Might Be Giants and mǔm.
Recognizing his accomplishments on behalf of French cinema, the French government awarded Smith the Order of Arts and Letters (Ordre des Arts et des Lettres) in 2000. The previous year, Women in Film & Video New England bestowed on Smith their annual Image Award for advancing the image of women.
In addition to his work as a film programmer, Smith is also a film teacher. He annually teaches at RISD (1996-2008; 2010-now) and taught at Boston College for eight years (2001-2008), as well as at Boston University and as part of the Teachers as Scholars program.
Prior to coming to the Museum of Fine Arts, Boston, Smith was the Director of Exhibitions at Film in the Cities in St. Paul, MN (1981-87), the country's leading media arts center during the 1980s. Included among his many guests were Martin Sheen with the area premiere of Emile de Antonio's In the King of Prussia and Ed Harris with the area premiere of Victor Nunez's A Flash of Green. From 1978 to 1981, Smith was in charge of Semi-Theatrical Distribution for Unifilm (formerly Tricontinental Film Center) in their San Francisco office.
Smith graduated from Dartmouth in 1971 and received a master's from the University of Kansas in 1978. He is now the Curator of Film Emeritus of the Museum of Fine Arts, Boston, regularly lectures at the Shawnee Town Museum, and works as an independent consultant for art museums across the US.
Fall 2022
LAEL-1054-01 Time, Light and Sound