Critical Analysis
Image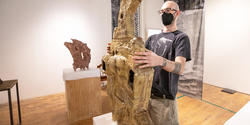 Campus was humming in late May as RISD students in every department presented the work they'd created this spring to fellow students, faculty members and visiting critics. The hallmark end-of-semester event was once again conducted in person, and critics who were unable to attend physically chimed in with their feedback via Zoom.
Grad student Jacob Sussman 23 CR (top image) amazed Ceramics department faculty members with his research into glazes using low-temperature kiln firing. He sees this investigation of more sustainable approaches as a "bridge between science and alchemy" and adds, "I find it fascinating that I can modify a single variable and make so much change."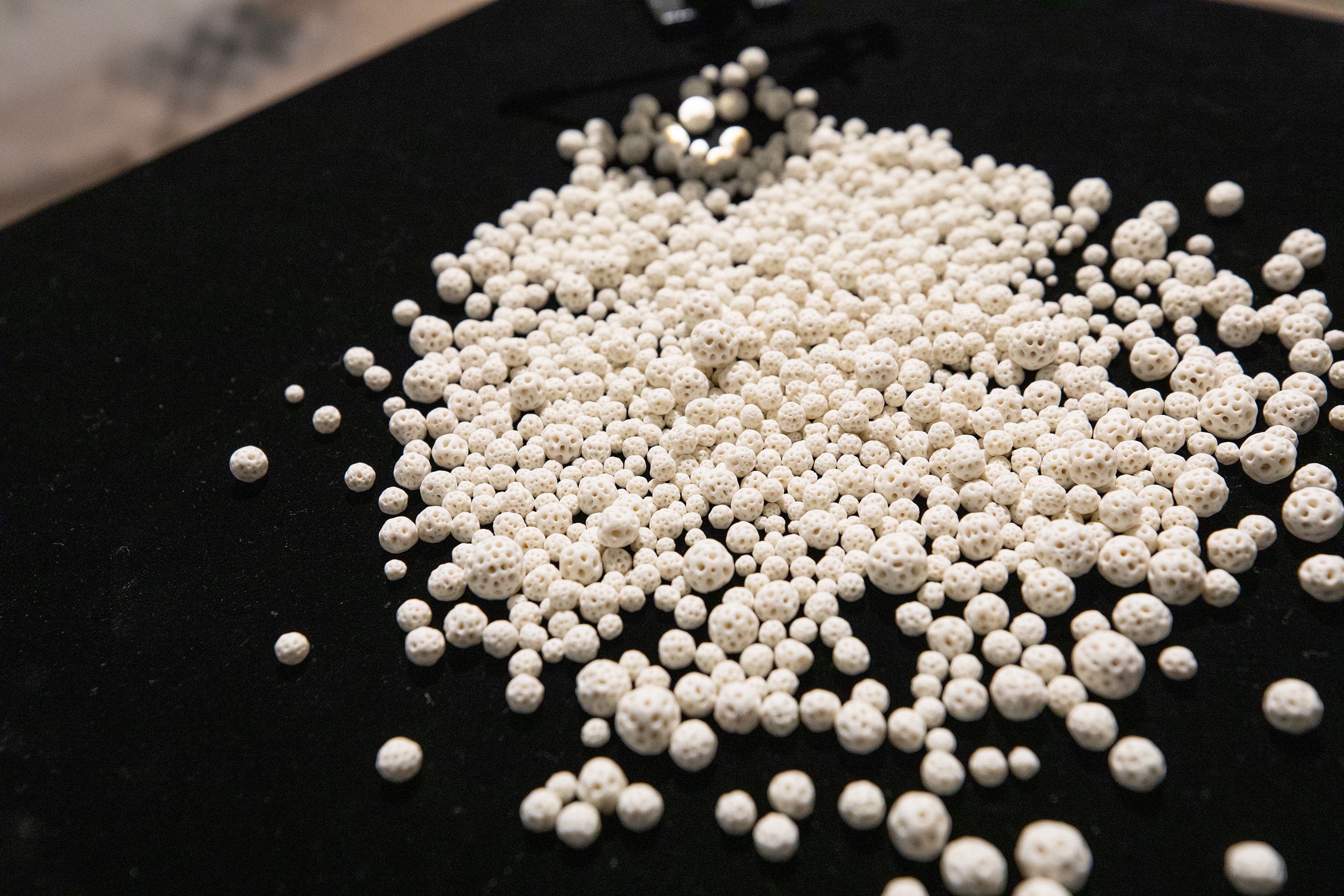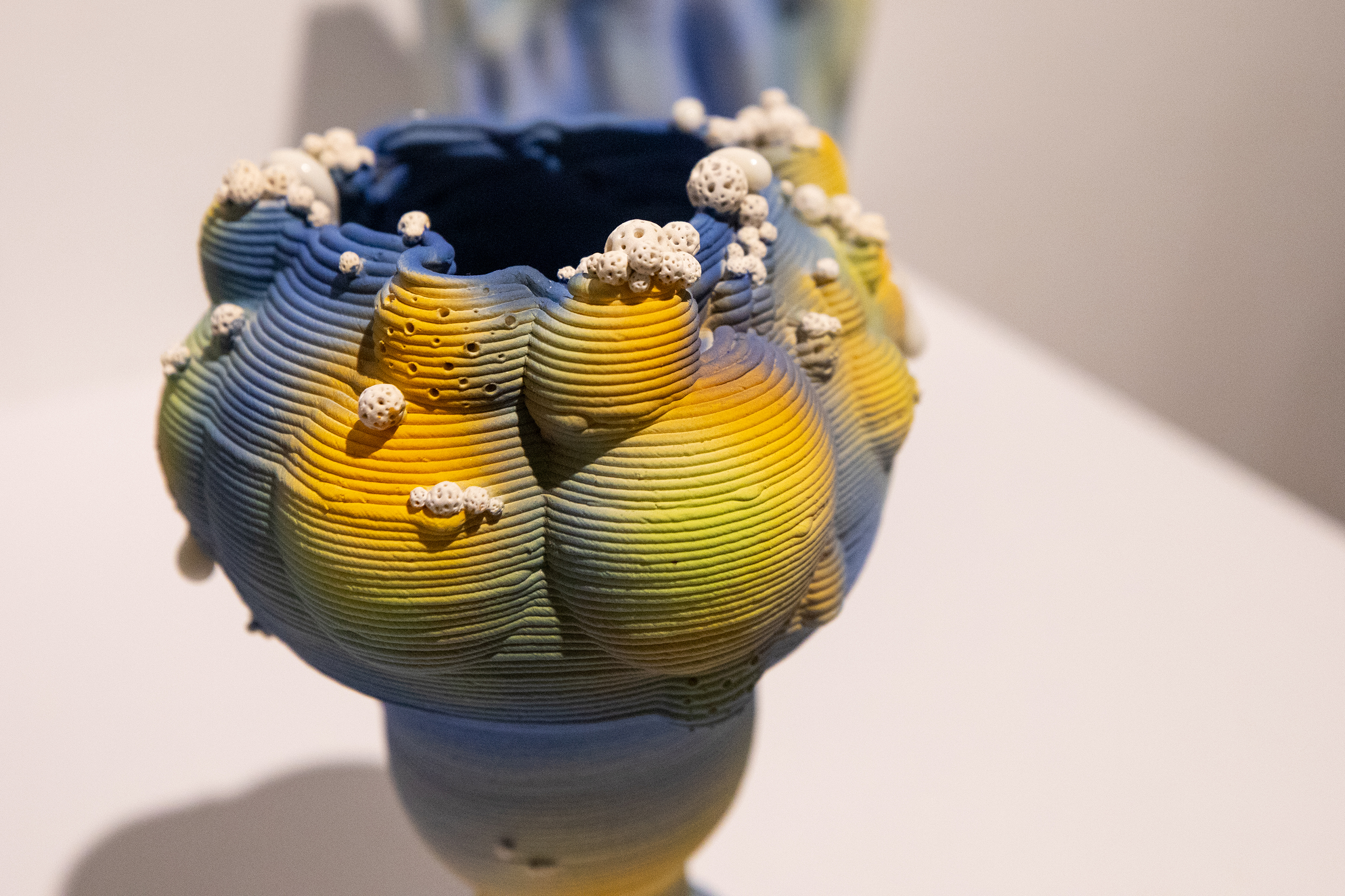 Fellow Ceramics student Anna Song MFA 23 CR shared her recent obsession with small, 3D-printed spheres inspired by calcium crystals produced by the human body. "One of the things I like about working in ceramics," she says, "is the fact that I can't totally control the material."
In the Industrial Design Building, undergrads presented projects utilizing "smart materials" developed in a spring Catalyst studio taught by Professor Peter Yeadon. From temperature-sensing outerwear to remote-controlled mobile devices that detect and monitor algae blooms, their innovative designs applied emerging technologies in new and inventive ways.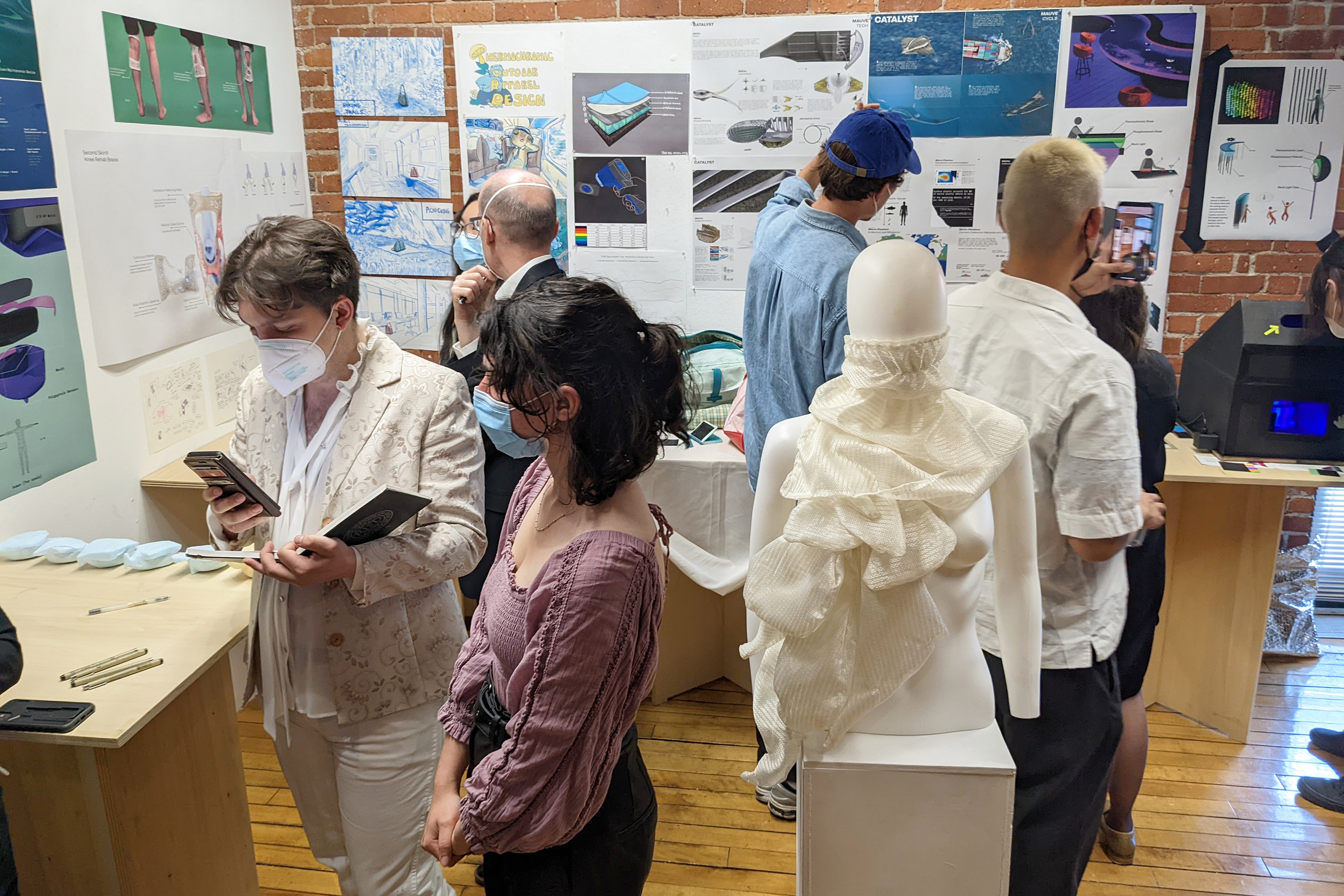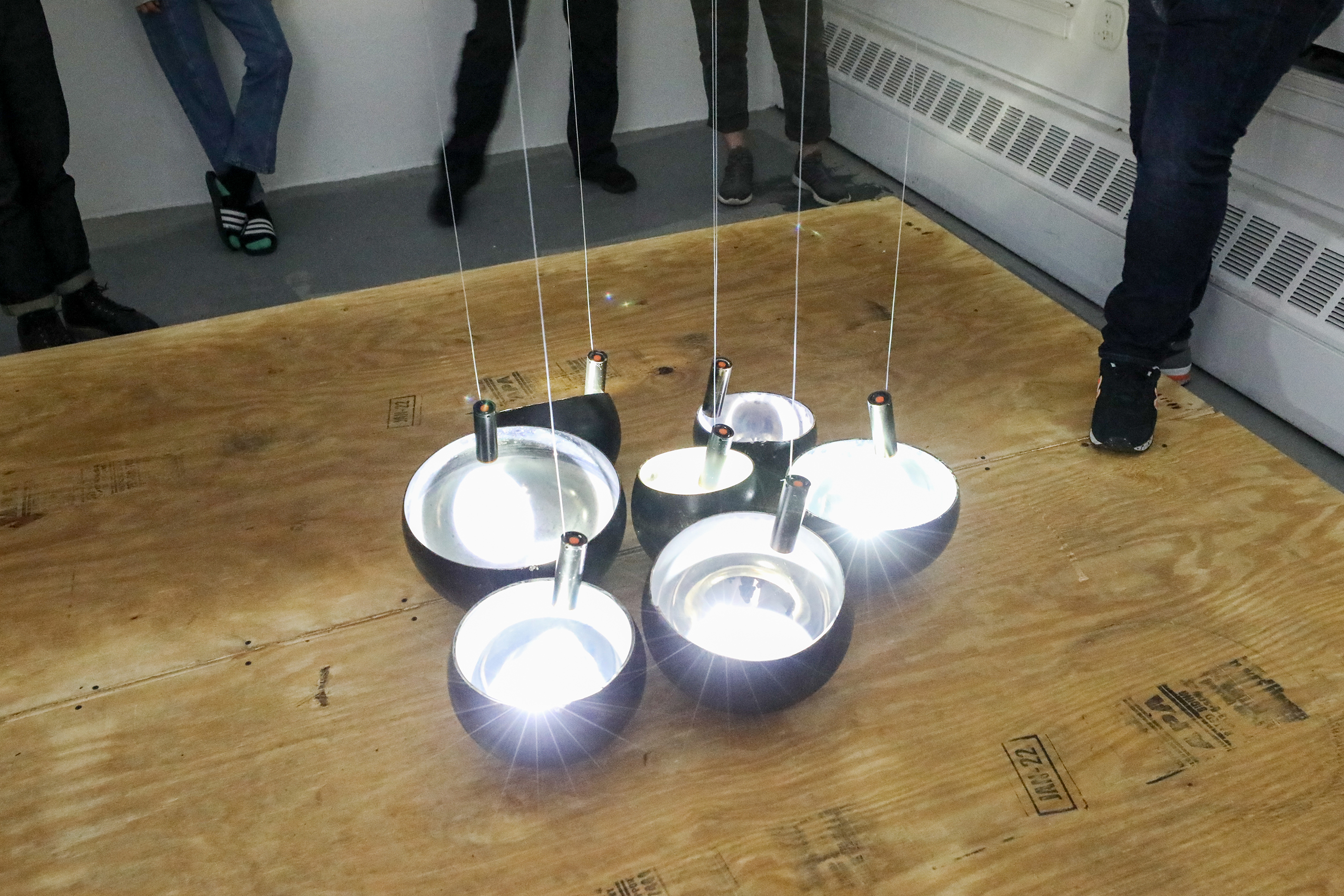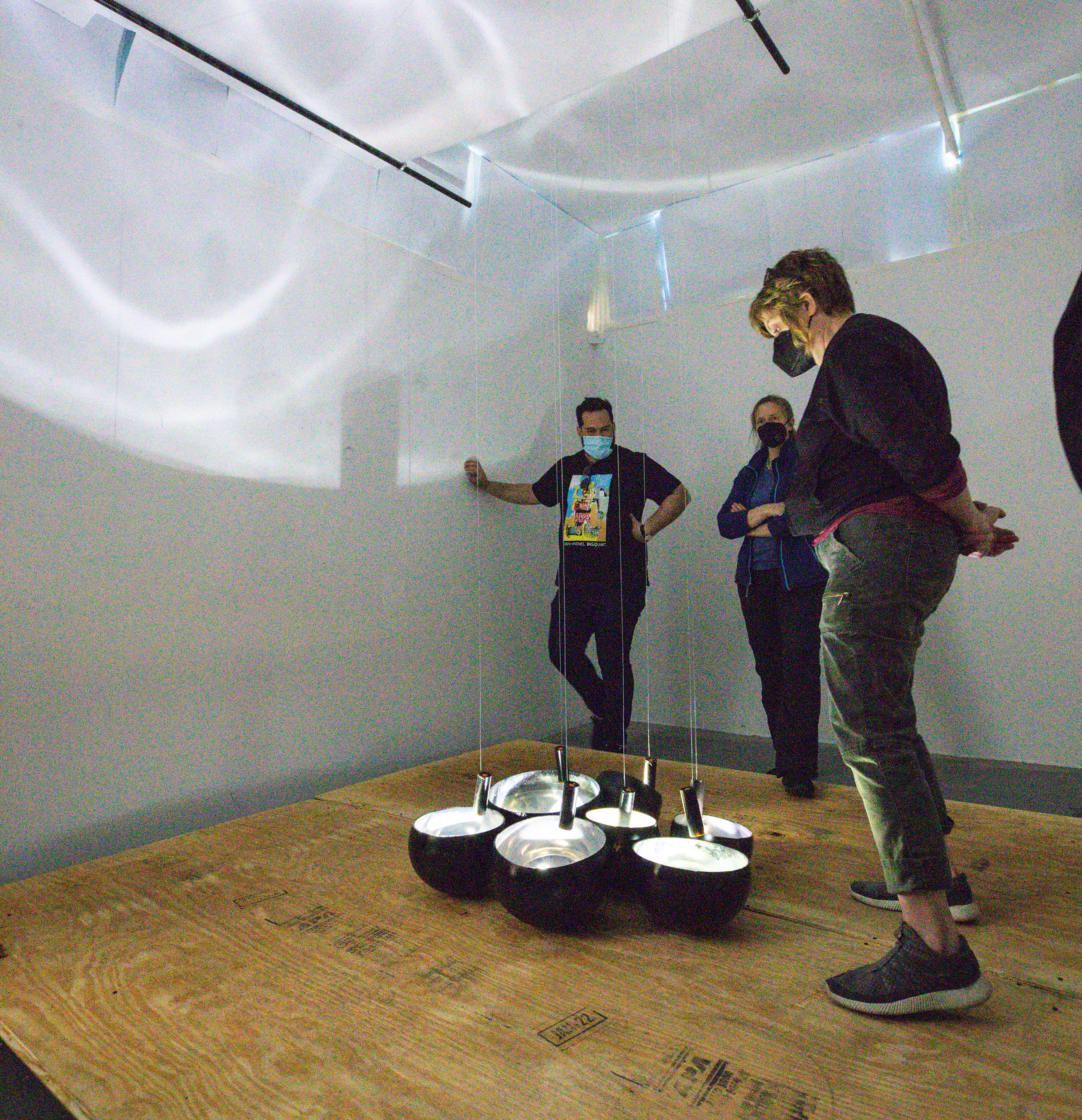 Across the river, the Glass department came together in the Fletcher Building to experience an interactive installation created by Ariel Aravot MFA 23 GL. Boston-based guest critic Daniela Rivera described the piece as "an invitation" that she gladly accepted, rocking the wooden platform with her feet to set the glass spheres in motion, which created a light show on the ceiling and a sound reminiscent of buoy bells chiming in time with the rocking tide.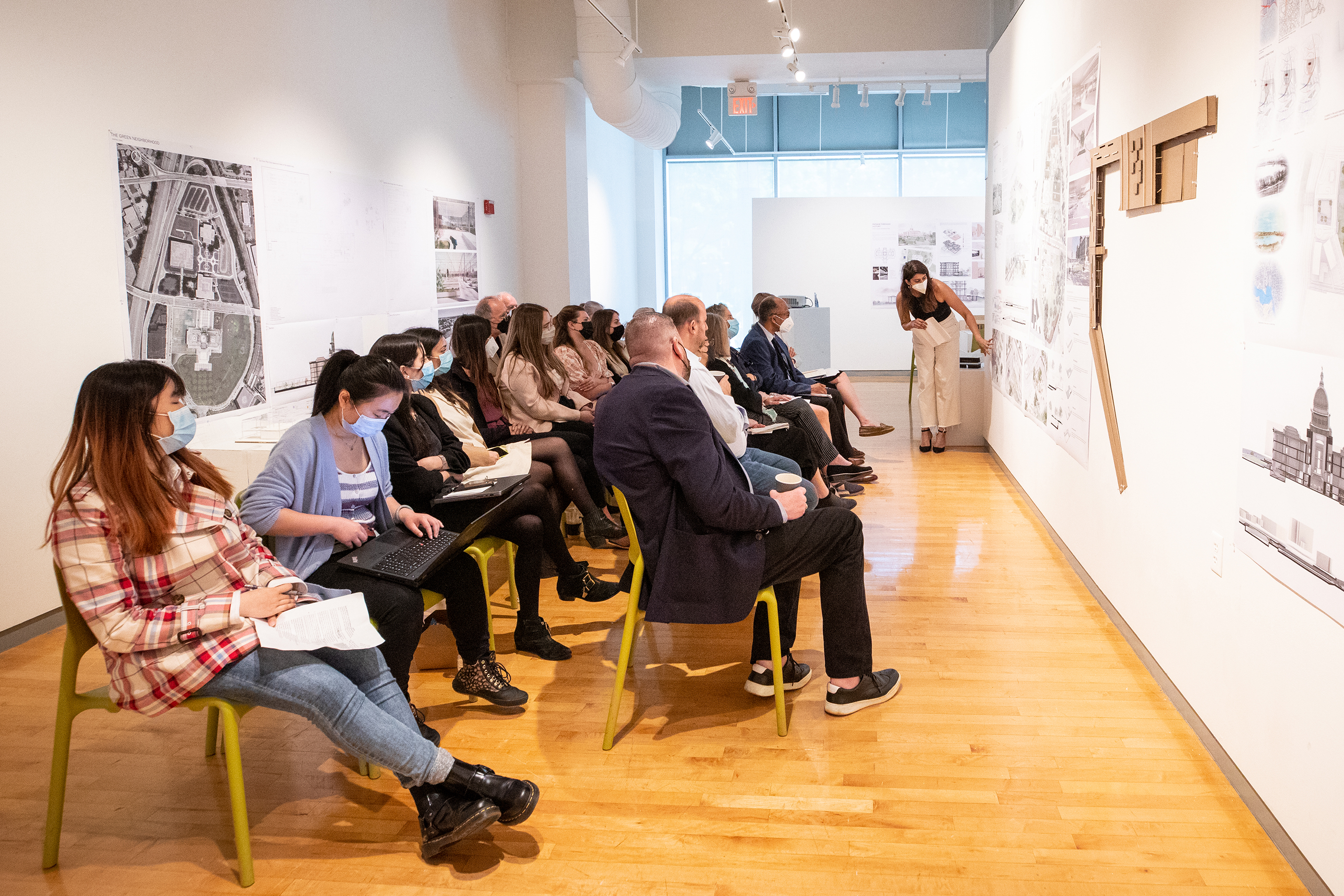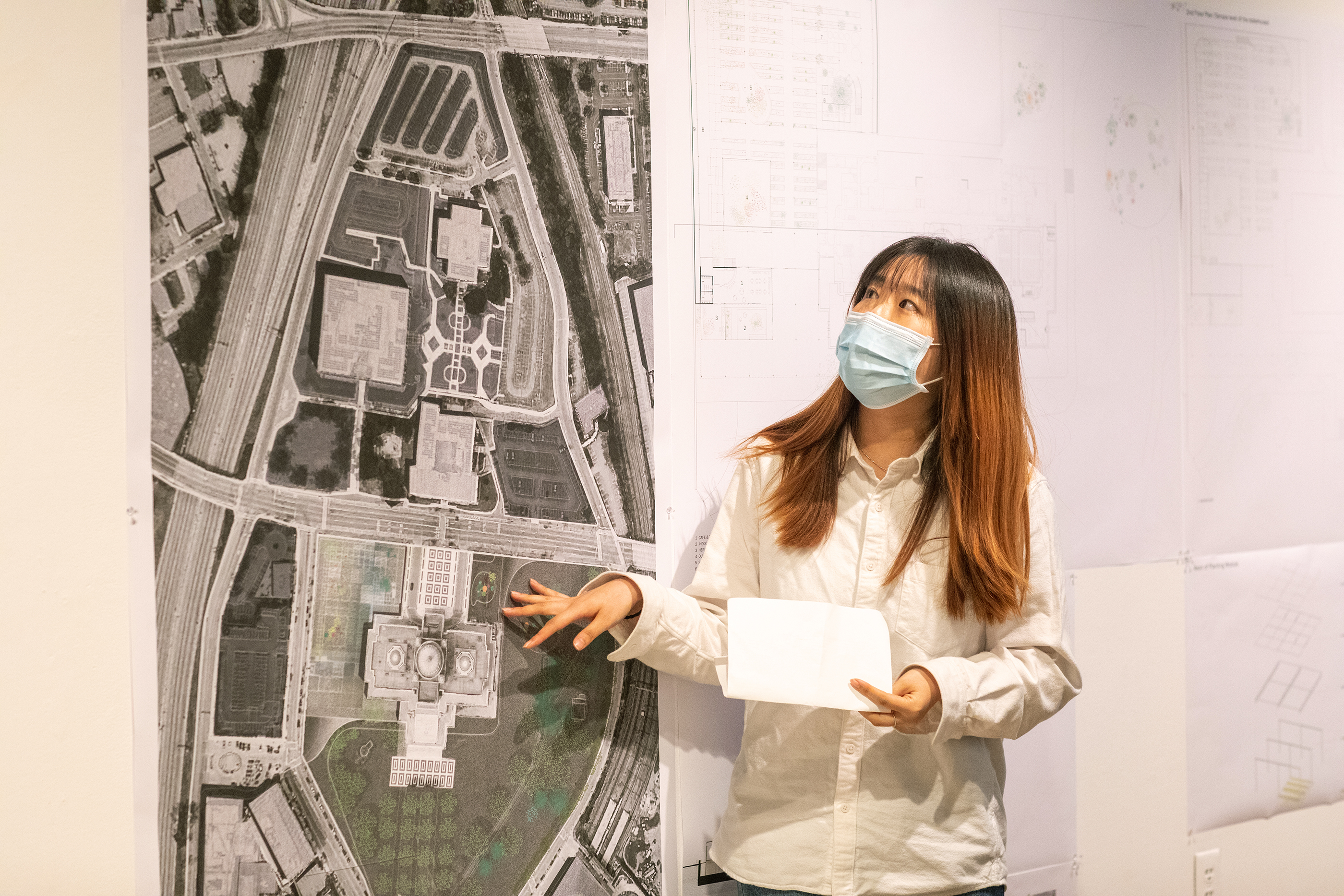 Meanwhile in the CIT Building, graduate students in the Interior Architecture department, including Akanksha Hubli MA 22 and Xinping Jiang MA 22, walked critics through a reimagined Rhode Island State House complete with indoor/outdoor public gardens, a vertical farm and farmer's market, exhibition spaces, cafes and space for public workshops on medicinal herbs. 
Jiang's design includes a gently sloping glass roof with a heating element that would melt snow and allow for rainwater collection. Critics loved their ideas for employing currently underutilized parking lots, and one was reminded of the Jardin des Serres d'Auteuil in Paris' Bois de Boulogne, where locals and tourists enjoy free greenhouse gardens dedicated to the specimens of faraway places like sub-Saharan Africa, South America and Australia.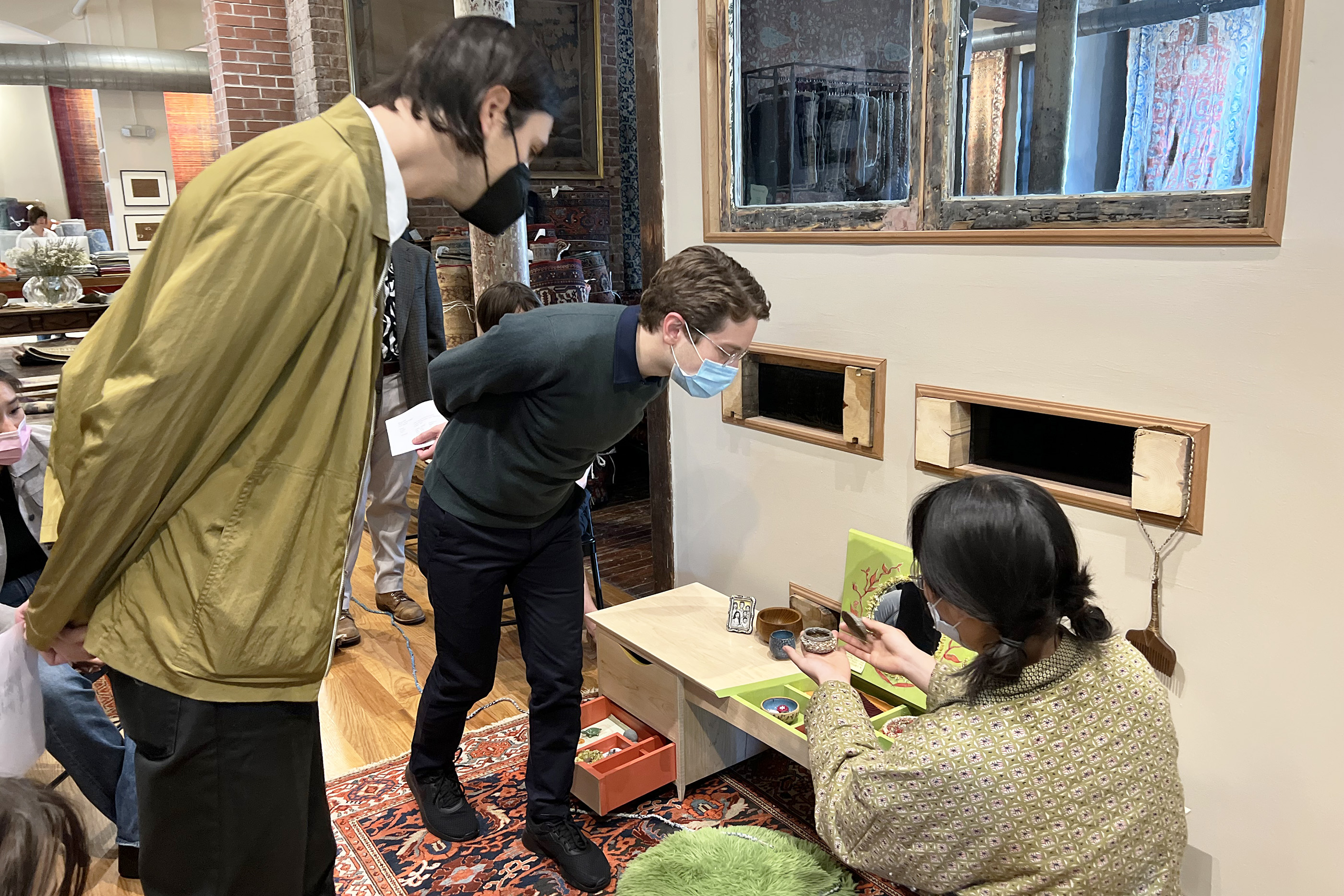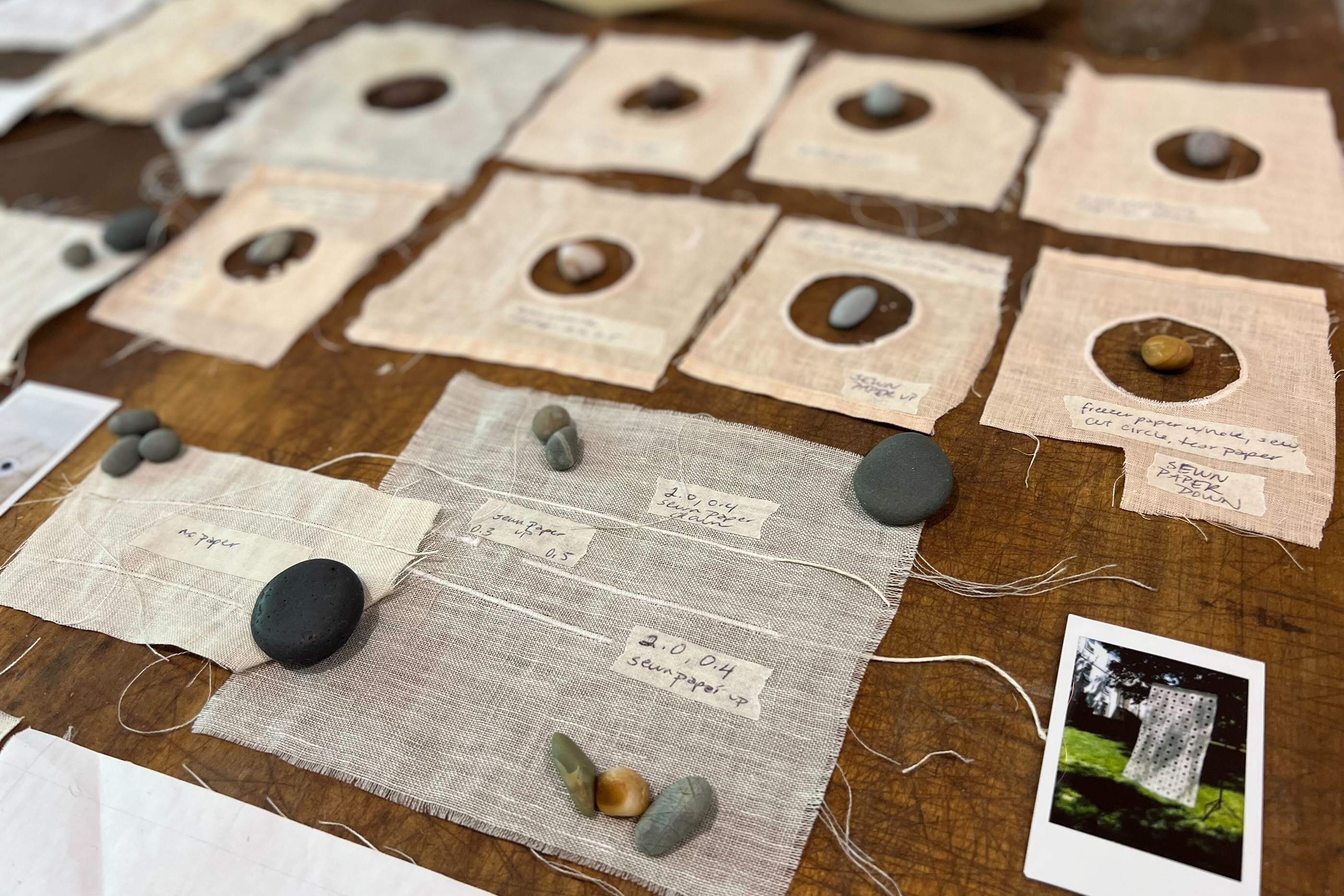 In the Furniture Design department, seniors heard from visiting designers Gabriel Burkett and Adam Charlap Hyman 11 FD of NYC design studio Charlap Hyman & Herrero, who offered practical advice on design, process, fabrication and material development.
"In this class, students create a body of work that is self-driven and stems from writing, design development, research and making," says faculty member Megan Callahan 11 FD, who co-taught the class with Senior Critic Lane Myer 80 GD and Professor Lothar Windels BID 96. "The work ranges greatly in material, process and thematic interests, from paper-making and quilting to sustainability to exploring the artistic language of math and geometry."
 
—Simone Solondz / photos by Jo Sittenfeld MFA 08 PH
June 1, 2022